Column: Eagles fans might seem crazy, and they are nuts — about their team
You've seen the greased light poles. They climbed them anyway.
You've heard about the police horse getting punched. It happened twice.
The toughest bunch of folks at Super Bowl LII will not be on the field, but in the stands. Yeah, it's those Philadelphia Eagles fans, who were welcomed to town this week by Minneapolis Mayor Jacob Frey in a video honoring their celebratory acumen.
"For the Eagles fans, don't worry, we're going to be greasing all the lampposts so you will feel right at home,'' said Frey, who then looked off camera and, with an expletive thrown in, added , "Are we seriously welcoming the Eagles fans?"
Seriously, they're coming, thousands to watch the Eagles play the New England Patriots at U.S. Bank Stadium in a game where even $1,000 tickets won't quell their legendary grass-roots passion.
They'll sneak in snowballs. They'll heckle Justin Timberlake. They'll be all over Tom Brady like provolone cheese on cooked rib-eye. And, of course, whenever their team scores a touchdown, they'll sing that inspirational fight song containing the folksy directive to "Hit 'em low, hit 'em high.''
Fascinating people, these. And they don't just live in some south Philly neighborhood, they're everywhere, in places you would least expect, carrying their spirit in their souls, their accents, and their Wilbert Montgomery jerseys.
They can even be found in the middle of a downtown Los Angeles newsroom, sitting next to a weathered Eagles flag sticking proudly out of a pile of yellowed newspapers.
"I've actually got two flags,'' clarified Times assistant sports editor Athan Atsales. "The other one is flying outside of my house.''
Of course it is. My search for one of those infamous Eagles fans ended the moment I glanced across the office, saw Atsales sitting there, and remembered 20 years of listening to him constantly mumbling something about Michael Vick or Brian Dawkins or the Vet.
"The Eagles are the blood running through his veins,'' said his wife Diane.
They are, indeed, his sour looks on Mondays after losses, his giddy story ideas on Tuesdays before big games. There is no cheering in the press box, but there's dying on the sports desk when the Eagles are playing on Sunday afternoon and Atsales is hollering at the office TV, dramatically signaling every first down and chanting, "Roll, clock, roll,'' when the Eagles are leading.
"He's a nut,'' said his buddy Joe D'Amico, who with brother Chris helped indoctrinate Atsales into Eagles fandom.
Atsales became an Eagles fan 40 years ago while growing up outside Philadelphia, immediately proving himself worthy of the tough culture by skipping out of his Greek Orthodox church to attend the games … even though his father was the priest.
Atsales eventually became a season-ticket holder, and the Eagles became the wing span of his life. They are part of his best friendships, his marriage, and even his parenting.
When daughter Kia was not yet 2, family friends held up a block with an eagle on one side and asked her, "What does the Eagle say?'' She responded, "Booo Giants!'' Today, father and daughter are one combined expanse of green.
"When the two of them watch a game together, all the pacing, all the yelling, it's so intense, I can't stay in the same room,'' said Diane.
Kia, 28, now lives in Minneapolis, so of course they will attend Sunday's Super Bowl together. Athan will wear one of his countless Eagles sweatshirts and Kia will prove her blinding loyalty by wearing a David Akers jersey.
"If there was a more extreme word than 'crazy,' that's how I could describe him as an Eagles fan,'' said Kia.
Atsales has attended both of the previous Eagle Super Bowls, even though, as the Times' NFL editor, it should be a busy day at work. But he's never taken a job without getting assurances from his boss that he can take a vacation day on Super Sunday if the Eagles get to the big game.
"Every boss always laughs like, 'Sure, fine, take it off,' because they never believe the Eagles will make it,'' said Atsales. "Well, guess what?''
Angel Rodriguez, Times sports editor, sighed.
"It's not like he was going to be focused on work this week anyway, so we're all better off with him in Minneapolis,'' he said.
Atsales has been to almost every big game the Eagles have played in the past four decades, driving from Philadelphia to postseason games in Atlanta and Tampa and New Orleans. He even flew to Philadelphia from Los Angeles for the 2005 NFC title game on a day only an Eagles fan could endure.
A winter storm forced him to change airlines, fly to Charlotte, then fly to Baltimore, from where strangers gave him a ride to Philadelphia in a blinding blizzard, dropping him off only hours before kickoff.
"That turned out to be worth it,'' he said. "They didn't let us down for two more weeks.''
That would be their Super Bowl loss to New England, one of the many Eagles heartbreaks their fans has endured. Since their last NFL championship in 1960, the Eagles have made the postseason 20 times and ultimately failed each time, ending their runs in one-possession losses in five of their last six appearances. Is it any wonder their fans are so mad all the time?
"Oh, c'mon, a lot of that is blown up by the media,'' said Atsales, the single greatest statement uttered by an assistant sports editor.
OK, has he ever joined them in booing Santa Claus? Has he ever joined them in beating up a Redskins mascot? Throwing snowballs at broadcasters? Burning a player's jersey after he was cut? Hitting opponents with cheesesteaks? Cheering an injury to Michael Irvin?
"Aren't those things done by fans everywhere? Don't you think?'' said Atsales pausing. "Well, maybe not.''
His wardrobe includes a lovely white jacket containing a picture of a giant eagle defecating on the Dallas Cowboys logo. His Santa Clarita house contains an Eagles clock, Eagles trash can, Eagles blanket, drawers full of Eagles T-shirts, even an eagle decal on the sliding patio door to keep the other unwanted birds from flying into the glass. On his wife's smartphone, his personalized ring tone is, you guessed it, that Eagles fight song.
"We live our lives by the Eagles schedule,'' said Diane. "Even though, personally, I think it's a little weird. When they don't win, the depression around here is palpable and I'm like, 'Dude, it was only a football game.' ''
To Atsales, as likely with all those crazy Eagles fans, it's much, much more. It's his roots. It's his fabric. It's the strongest bond shared by sports fans in Philadelphia, even in the darkest hours ... particularly in those darkest hours.
"People ask me, how does everyone know when to boo, but for Eagles fans, it's just instinctive,'' he said. "It's not like one guy starts booing and it spreads. It's in unison; like we're all connected, the blue-collar workers, the factory workers, the veterans, South Philly, my childhood, all of it."
It's a bond that continues even beyond this life. Atsales will attend the Super Bowl carrying two green cloth claws. One belongs to him, the other belonged to Chris D'Amico, who with brother Joe began attending games with Atsales many years ago.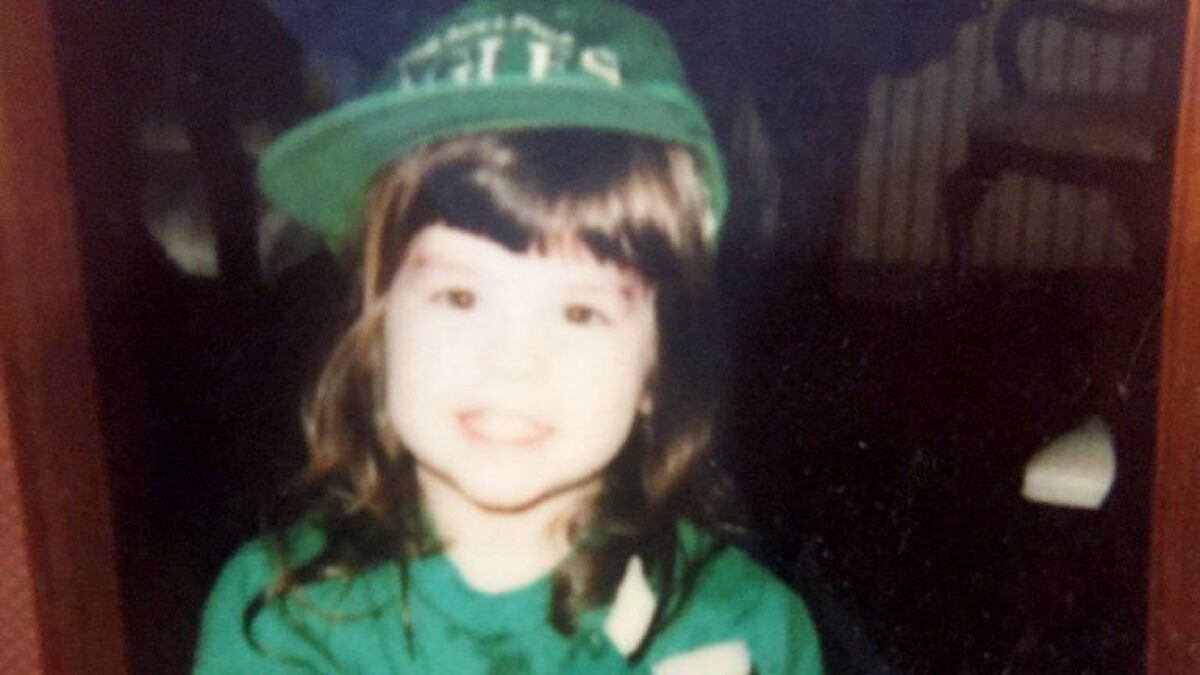 Together, the D'Amicos and Atsales went on all those crazy road trips, ate all those pregame hoagies, spent all those freezing Sunday afternoons chanting and singing and hanging. In later years, Atsales and Chris would constantly text about the Eagles, sharing their lives one game at a time
Last October, Chris, the NFL editor at USA Today, died of cancer at age 58. On a handwritten piece of paper, he willed his claw to Joe. In a plastic bag inside an envelope, Joe sent the claw to Atsales, who will wear it during the game, while giving his claw to Kia.
"Chris deserves to be there,'' said Atsales. "We will watch it together.''
Because that's what Eagles fans do. This is how they fly. They are a dynasty of togetherness. They are sometimes crude, often crazy, but always connected.
Is there an Eagles fan in your office? You want ours? Can't have him.
Get more of Bill Plaschke's work and follow him on Twitter @BillPlaschke
Get our high school sports newsletter
Prep Rally is devoted to the SoCal high school sports experience, bringing you scores, stories and a behind-the-scenes look at what makes prep sports so popular.
You may occasionally receive promotional content from the Los Angeles Times.