Commentary: Latest book on the Babe is a Ruthian effort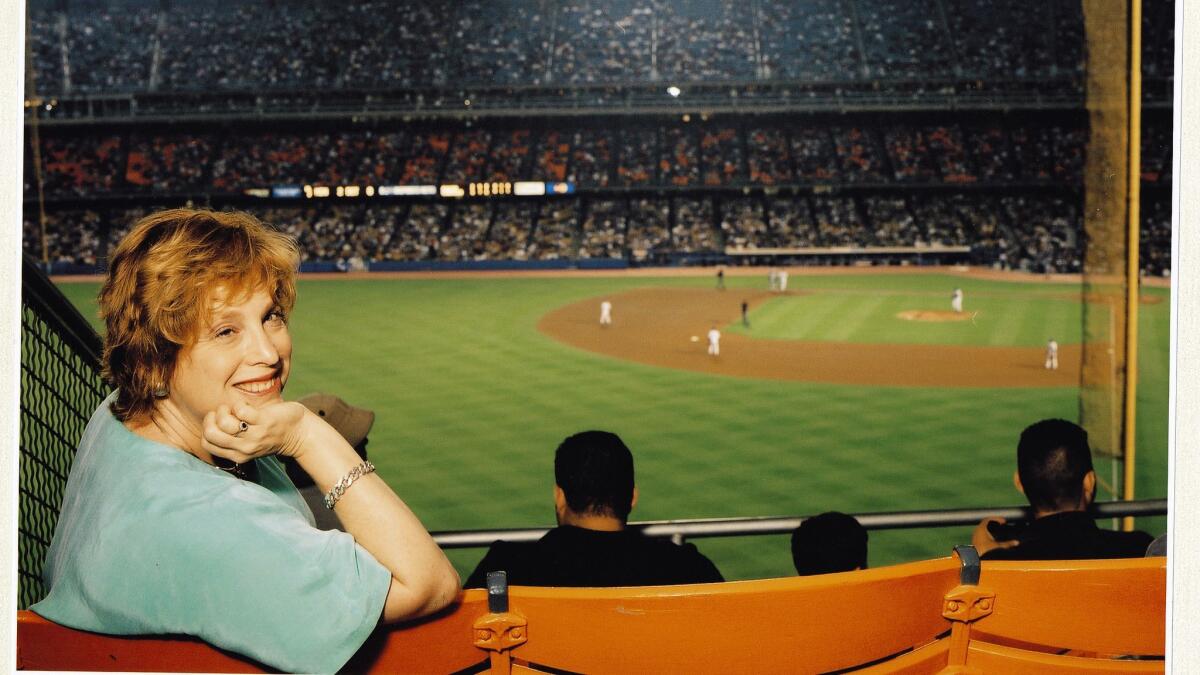 When the White House announced last week Babe Ruth would be a recipient of the Presidential Medal of Freedom at a ceremony on Friday, Jane Leavy couldn't help but tweet out: " 'Bout time. Only been dead 70 years."
Comparably, it took Leavy just eight years of ruthless research, reflection and refinement before her 600-plus-page book entitled "The Big Fella: Babe Ruth and the World He Created" started to appear in bestseller lists and renew conversation about how media-based star power can be construed over the span of a century.
Historical tomes about Ruth as recently as Leigh Montville's "The Big Bam" in 2006, playing off Robert Creamer's "Babe: The Legend Comes to Life" in 1974, were unable to exhume as much about his true childhood or debunk mythology as much as Leavy could do with modern forensic techniques.
A recent book review by Yahoo Sports' Jeff Passan noted "Ruth was viral before virality existed." If anyone, Leavy could best re-imagine how the New York Yankees star might thrive in today's TMZ-blurred 24/7 news cycle.
"I don't think Babe would have quit being Babe — he would be quoted to death and be great copy even if he'd stick his foot in his mouth and reveal how unaware he was of things he should have been aware of," Leavy said during a stop in Southern California.
"He wouldn't be going into speakeasies where you had to be careful where you were seen. He'd be going into VIP rooms," she added. "There would be bouncers to take care of him. And if he got himself in trouble he would have a very public foundation to give money to offset any damage he created.
"I think what Ruth really would find most surprising is today's 'mea-culpa' industry. You find the correct forum to say 'mistakes were made' — it's in the passive mode because no one will ever say, 'I did it.' That would absolutely bollocks him."
Never mind the bollocks. Before Shaquille O'Neal started branding himself as "The Big (fill in the blank)" or playing captain of his Carnival Cruise experience in TV ads, Ruth collected enough sportswriter-generated nicknames for Leavy to fill a page and conclude: "And all the names put together were still not enough to encompass the idea of him."
Ruth was called "a Sunday buffet every day" by a scribe of his time.
"What's bigger than a Sunday buffet today?" Leavy asked. "He'd be a Club Med spread of quotability."
Sportswriters covering Ruth and the Yankees were not just shaping Ruth's image but guarding it, Leavy said, "in complete collusion."
"There was as much omerta in the press box as there was in the Mafia," she added.
Sportswriter-turned-publicity man Christy Walsh created a Ruth persona that "wasn't fraudulent as much as it was protective, protecting him against the hurts and wants of the little boy still in him," Leavy said.
When he wasn't slugging pitches or chugging pitchers, Ruth checked all the boxes when it came to a modern-day media maven. He churned out newspaper columns and autobiographies (ghostwritten by Walsh), did movies, radio and vaudeville, shamefully endorsed products, participated in whatever publicity stunt he was asked and made photo opps mandatory long before selfies.
"I was shocked at how cogent some of his statements were that showed he understood marketing," Leavy said, explaining why she structured the book around Ruth on an exhibition baseball tour after the fabled 1927 season with Lou Gehrig. It builds up to a show at the Wrigley Field in L.A. in late October surrounded by Hollywood stars, the same place where the previous February he took $30,000 to star as himself in a silent movie called "Babe Comes Home." This, while pondering if the Yankees' standing offer of $52,000 (same as the previous three years) wasn't underselling his worth.
"Babe was a Hollywood guy, and if he was a free agent today I'm sure he'd sign with the Dodgers," said Leavy, who recently toured the Sports Museum of Los Angeles and saw many Ruth artifacts housed by collector Gary Cypres.
Since the book's release, Leavy's Twitter followers have asked if this might also inspire Hollywood to rethink a new biopic about Ruth. MLB Films reportedly was creating a Ruth-based drama series that might work on a Netflix-type platform.
On Ruth's last trip to Hollywood, he was hanging around the set when William Bendix poorly portrayed him in "The Babe Ruth Story," released in July 1948. Ruth, 53, died less than a month later of cancer. Six years earlier, he played himself in the Oscar-nominated "The Pride of the Yankees," with Gary Cooper as Gehrig.
Leavy said when she completed her critically-acclaimed biographies on Sandy Koufax (2002) and Mickey Mantle (2010), the intent and/or timing wasn't right to have those optioned into movies.
"I would love for there to be a movie about the Babe if it was a really good one," she said. "And I'd love to see a film carry this whole 'carny' [barnstorming] theme, because I think that's where people could feel what it was like to be Babe at the peak of fame. That's when fame was being redefined by him and the technology and the amplification of him."
Get our high school sports newsletter
Prep Rally is devoted to the SoCal high school sports experience, bringing you scores, stories and a behind-the-scenes look at what makes prep sports so popular.
You may occasionally receive promotional content from the Los Angeles Times.