Kobe Bryant impressed by new teammate Ronnie Price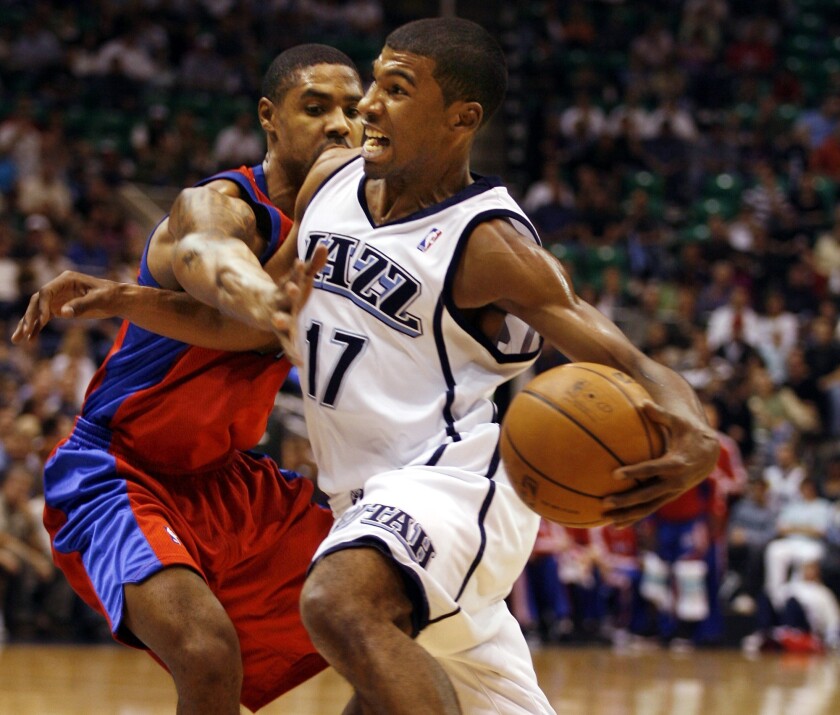 The Lakers had their first day of practice on Tuesday, opening training camp primarily with conditioning drills.
After the team had finished, all-star Kobe Bryant singled out veteran guard Ronnie Price for quickly showing he's ahead of his teammates.
"Price looked really good. He looked like he could run all day," Bryant said. "He's in phenomenal shape."
The Lakers added the nine-year veteran on a non-guaranteed $1.3-million minimum contract, with a portion of his salary locking in if he is still on the roster on Nov. 15.
The 31-year-old Price went undrafted in 2005, but has made a career as a reserve point guard -- playing with the Sacramento Kings, Utah Jazz, Phoenix Suns, Portland Trail Blazers and Orlando Magic.
"When he was in Utah, he gave us a lot of problems," Bryant said. "He really turned a few games around for them ... with his energy and ability to get to the basket. He's an underrated shooter."
The 6-foot-2 Price said he remembers those Utah days well.
"It seems like that was yesterday, playing against the Lakers -- losing against the Lakers three years in a row in the playoffs," he said.
Now, he said, he looks forward to playing with some old friends.
"Carlos Boozer and Steve Nash are old teammates of mine," he said. "I'm happy to have the opportunity to compete with those guys again."
Price's career numbers aren't gaudy, at just 3.4 points and 1.5 assists a game, while shooting 37.8% from the field and 29.2% from three-point range.
"I'm a defensive-minded guy," he said. "The assist category for me isn't something that I judge myself on, I know a lot of people do. It's a stat for a point guard that everyone looks at.
"If I can just get guys the ball at the right time for them to make plays, or to make plays for someone else, that's my job."
Price said he was thrilled at the chance to join the Lakers, but he still has to make the team.
"You just hope that someone finds some value in you when you're going through this free-agent process," he said. "The only thing I have control of is competing defensively. That's one thing that I can control night in and night out."
The Lakers have 13 players with guaranteed contracts, with up to two spots available for the regular-season roster. With 19 players in training camp, Price will have to beat out at least four others to make it to opening night.
Email Eric Pincus at eric.pincus@gmail.com and follow him on Twitter @EricPincus
---
All things Lakers, all the time.
Get all the Lakers news you need in Dan Woike's weekly newsletter.
You may occasionally receive promotional content from the Los Angeles Times.