Commissioner vows to keep former Big East relevant in football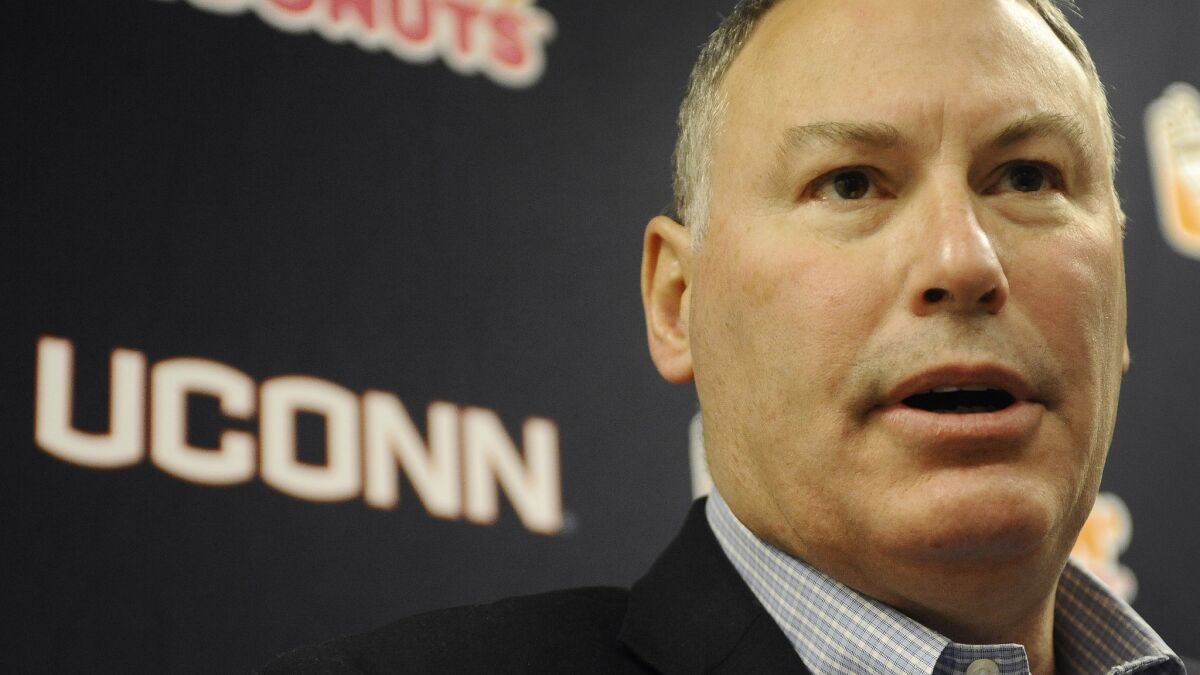 You have to admire Mike Aresco's spunk.
The American Conference commissioner refuses to concede that his football league, once known as the Big East, has been demoted to second class.
In trying to inspire his 11-team fraternity at media day in Rhode Island on Tuesday, Aresco wisely chose not to quote eternal optimist "Bluto" from Animal House: "Was it over when the Germans bombed Pearl Harbor!?"
Besides, Navy doesn't join the league until 2015.
Aresco, instead, turned to Abraham Lincoln: "Some see opportunity in every obstacle, while others see obstacles in every opportunity."
The American Conference certainly qualifies now as an obstacle course. It is the cobbled remains of the Big East, one of the six original "automatic qualifier" leagues of the BCS era.
Syracuse, Pittsburgh and Louisville have left for Atlantic Coast Conference, while Rutgers opens play this year in the Big Ten.
The rebranded American is now led by Cincinnati, Central Florida, Houston and Connecticut. Tulane, Temple and Tulsa are also on the masthead.
When the five power leagues gain autonomy next month, the American will fall back with the Sun Belt, Mountain West, Mid-American and Conference USA into the "Group of Five."
As the Big Five raft pulls away, it is doubtful any team among the "Group of Five" will be able to muster a national title charge. (Are not three of the four playoff spots already destined for the SEC?)
Under the new four-team playoff rules, the new selection committee will select the top champion from the five "other" leagues to compete in one of six major bowls.
The "Group of Five" will be eligible for one of four playoff spots, although that seems unlikely in a new era where conference strength will carry increased weight.
That doesn't mean Aresco didn't give a solid pep talk.
"We're not going to take a backseat to anyone," he said. "We see the landscape as five plus one and we're knocking on the door."
You may want to try the doorbell.
It will be increasingly difficult to compete when the five rich conferences are allowed to use their gush of network money to pay athletics an additional "cost of attendance" stipend. The other leagues may not have the funds to keep up.
"Make no mistake, we'll remain an integral part of the FBS college football fabric," Aresco promised. "We'll always have naysayers ... it's our job to prove them wrong."
Get our high school sports newsletter
Prep Rally is devoted to the SoCal high school sports experience, bringing you scores, stories and a behind-the-scenes look at what makes prep sports so popular.
You may occasionally receive promotional content from the Los Angeles Times.