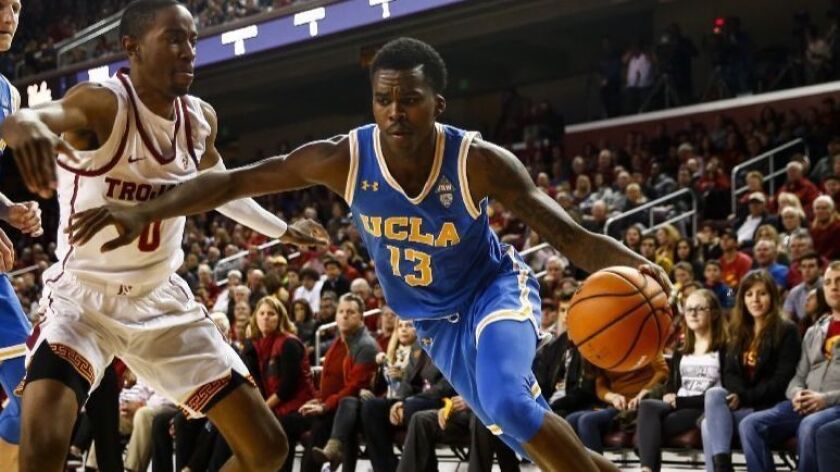 The UCLA men's basketball team will open play in the Pac-12 Conference with home games against California and Stanford in the first week of January, it was announced Monday.
The Bruins will play the Golden Bears and the Cardinal in the week of Jan. 2-6, 2019. The exact dates will be released later this summer when television selections are approved.
UCLA will play the Arizona and Washington schools only once during the regular season.
The Bruins will host Arizona and Arizona State the week of Jan. 23-27. They will be on the road against Washington and Washington State the week of Jan. 30-Feb. 3.
UCLA and USC will play at the Galen Center the week of Jan. 16-20 and at Pauley Pavilion the week of Feb. 27-March 3.
UCLA's complete schedule will be finalized by the conference later in the summer.
---