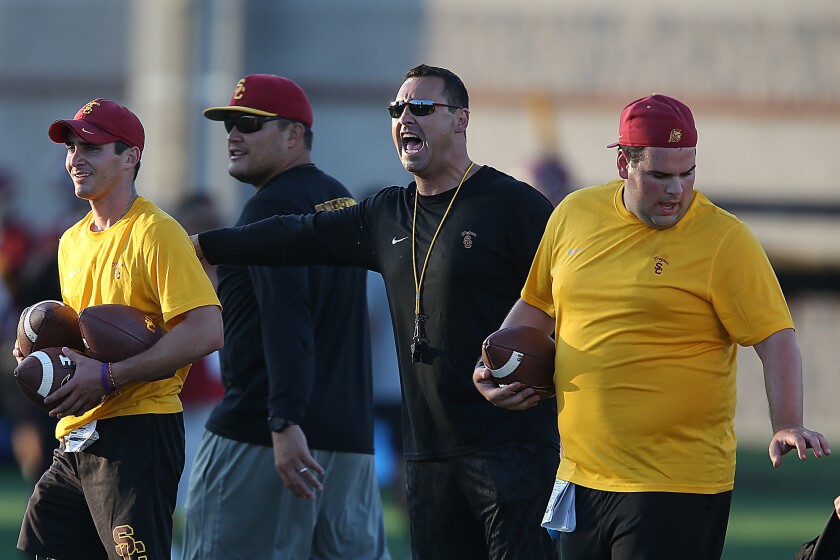 Something will be missing when USC returns to practice Tuesday:
Parents.
USC informed parents on Aug. 15 that they could not attend practices after Aug. 22.
"We appreciate your understanding and cooperation with this policy, as this is in the best interest of the team as they begin their journey towards a successful 2015 season," read an email to parents from Coach Steve Sarkisian's executive assistant.
Parents have been allowed to attend USC practices for years, although Sarkisian closes practices to media and parents on Thursdays before Saturday games.
USC is set to open the season Sept. 5 against Arkansas State at the Coliseum.
---