The die-off has reignited debate over a fence near the northern tip of Point Reyes that separates elk from cattle ranches.
Featured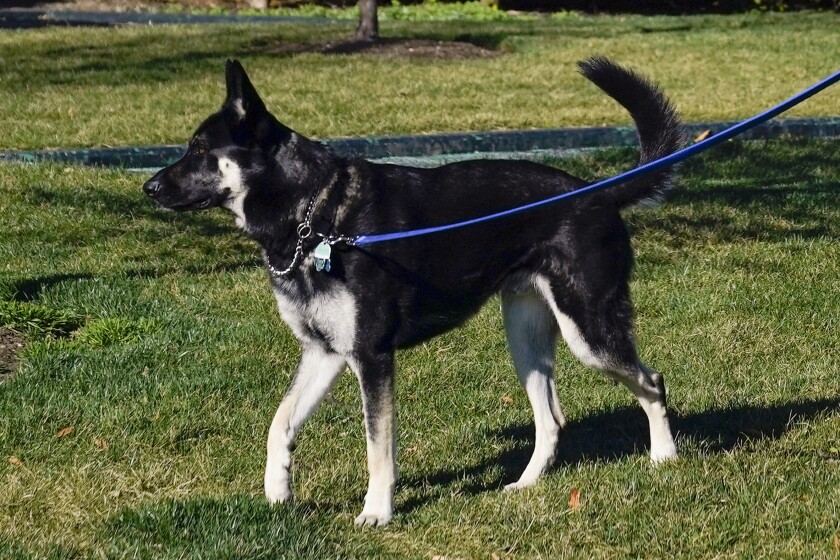 The rescue dog 'nipped someone while on a walk,' said Jill Biden's press secretary, adding that Major 'is still adjusting to his new surroundings.'
The endangered California condor could return to the Pacific Northwest in the fall for the first time in 100 years.

A family is offering $12,000 for the return of their French bulldog, which they say was stolen at gunpoint last week in North Hollywood.

New Interior Secretary Deb Haaland announces that bald eagle numbers have soared over the last several years and touts the Endangered Species Act.

Police are seeking a man suspected of assaulting an older man at an Irvine school after their dogs were involved in a fight last week.

Scientists and veterinarians are racing to protect animals from the coronavirus — often using the same playbook for minimizing disease spread among people.

The Newport Beach Planning Commission approved a conditional use permit to establish a new public animal shelter in the city at its meeting earlier this month.

If you take the time to really observe your surroundings while on a hike, there are many creatures you may encounter. Here are some of our favorites and what we think makes them special.

An aggressive coyote that threatened Moraga and other East Bay communities has been caught and killed after an extensive search.
The COVID-19 study's results may be too late for U.S. travelers. Delta will start selling middle seats again May 1, and the nation's other airlines already do.

Orange County's announcement it would start a "vaccine passport" pilot program has drawn negative responses from some residents who suggest the voluntary digital record of vaccination would encroach on their constitutional rights.

U.S. health advisors told the government that they need more evidence to decide whether a handful of unusual blood clots were linked to the shot — and if so, how big the potential risk is.
In the post-Trump internet, online fandoms offer political figures a new kind of support with risks and rewards.
Must-read stories from the L.A. Times
Get all the day's most vital news with our Today's Headlines newsletter, sent every weekday morning.
You may occasionally receive promotional content from the Los Angeles Times.