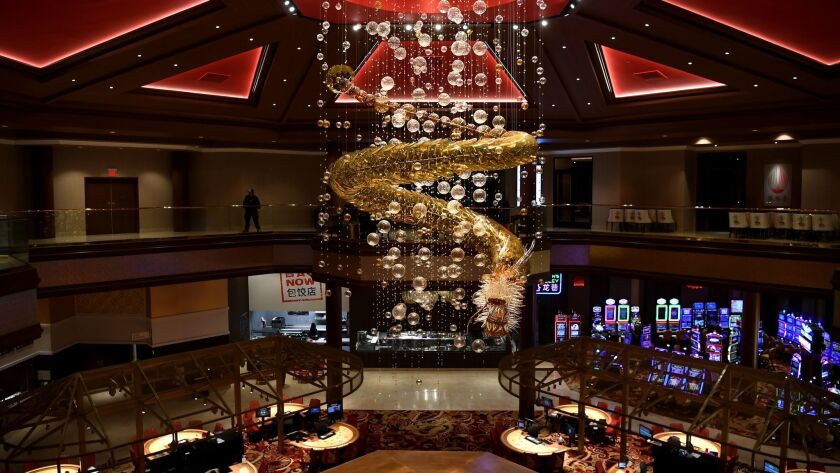 Visitors to Las Vegas have one less place at which to play and eat. The Lucky Dragon Hotel & Casino on Thursday morning abruptly closed its casino and restaurants.
The property's boutique hotel, with roughly 200 rooms, remains open. A spokesman said that a tea bar continues to operate, and that a kitchen is providing room service to guests.
A news release late Thursday morning noted the property "is beginning the process of repositioning and, in doing so, will have a reduction in staff."
The statement also said the closure of the casino and restaurants was temporary, but did not elaborate. Hotel executives declined to comment about the closures to The Times.
Located a block off the Strip on Sahara Avenue, the Lucky Dragon opened in December 2016, with firecrackers and fanfare. It intended to siphon off business from much larger, long-established resorts along Las Vegas Boulevard.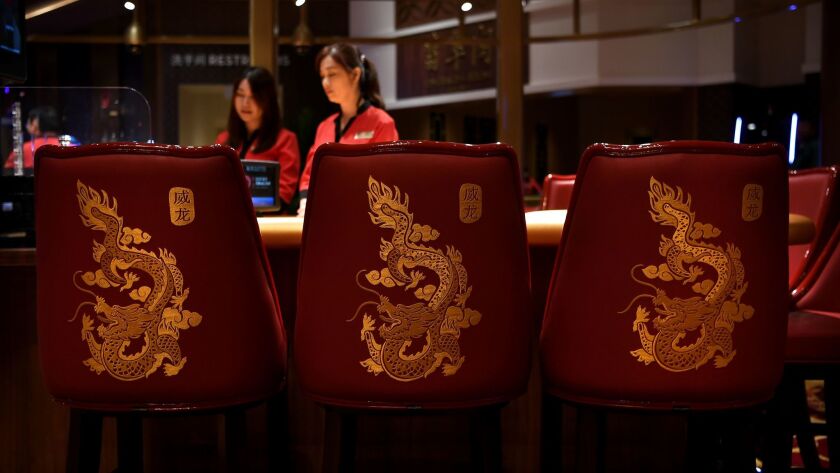 The casino and hotel were aiming for business from tourists from Asian countries as well as residents of large Asian American communities in Southern California and the Bay Area.
The property has a small footprint and therefore lacks the multitude of shopping and entertainment options offered by its competitors.
Within months of opening, the Lucky Dragon revamped its restaurants and expanded its baccarat operations. But, according to the Las Vegas Review-Journal, customers were few as the hotel-casino celebrated its first anniversary last month.
"One year later, several evening visits between December 3 and Monday [December 7] found a maximum of 14 people dining in Pearl Ocean and no one in Phoenix [the high-end restaurant]. There was just a handful of people at the slots," the paper's story said.
ALSO
Happy hour cabaret returns to Las Vegas at Cleopatra's Barge at Caesars Palace
Shaun White hosting Big Bear snowboarding qualifier this weekend
Top 10 surprises from a year full of California adventures
Where are you going in 2018? These destinations may inspire you
---