Top 10 surprises from a year full of California adventures
I've put in plenty of time as a California tourist over the years, but 2017 was different.
It was the year I finally stood up on a surfboard; tasted the explosive tang of an iced Tomales Bay oyster; rear-ended a luxury sedan near Charo's house; found Bolinas; gobbled a Double-Double, animal style, at the flagship In-n-Out Burger; and saw bitter history etched into the walls at the West Coast's grim version of Ellis Island.
These adventures (and more) were part of the L.A. Times Travel section's California Bucket List, a yearlong project to test, choose and post online 365 adventures and destinations that no consummate Californian should do without.
As curator and chief writer, I knew we had to try every one of these adventures (and discard many) before recommending our chosen 365. But in 56 years as a Californian and 25 as a travel writer, I figured I had covered most of the likely suspects. Big Sur, Yosemite, Death Valley, the redwoods and vineyards, the cable cars and date shakes, Hearst Castle and Disney Hall, Bumpass Hell and the Hotel Del. Sure enough, all made the list.
Plus I could call on colleagues who had summited Mt. Whitney (thanks, Mary Forgione) and dangled above Dockweiler Beach in a hang glider (thanks, Chris Erskine).
So we were in good shape, right?
Wrong. The more I thought about the places that might speak most loudly and eloquently about the thrill/beauty/variety/conflict/tragedy of California past and present, and the closer I looked at the map – well, things unraveled a bit.
I needed more road time — enough to see more than 100 destinations for the first time in the course of 2017. And for every three or four destinations that lived up to my hopes or surpassed them, one would leave me cold.
This was literally true for the Winchester Mystery House tour in San Jose, which cost $36 and didn't astound or enchant me. (But it was so cold that morning that I did get goosebumps.)
The Fairmont San Francisco's tiki-flavored Tonga Room was another near miss — almost enough throwback kitsch, but not quite. (Still, you can harvest a pretty good dinner from the Tonga Room's happy hour.)
The Hollywood-based Starline tour of the stars' homes was a close call. Just after Charo's house, my van driver rear-ended a Mercedes.
Once we had pulled over and the recriminations began to fly, a bunch of my fellow tourists abandoned the van and wandered off down Sunset Boulevard. But up to that point, the information was fascinating. Your tour surely will be smoother, and no intro to Hollywood was complete without one. It made the list.
And then there were the easy yes votes — the spots that woke me up, even though they didn't seem so obvious when I started out. If you haven't hit these destinations yet, I'm betting that that they'll enlarge your idea of California.
10. Drink in the mist from Northern California's Burney Falls, 129 feet tall and as handsome as they come.
9. Read the walls on San Francisco's Angel Island, the West Coast 'Ellis Island' where Asian immigrants waited and waited from 1910 to 1940.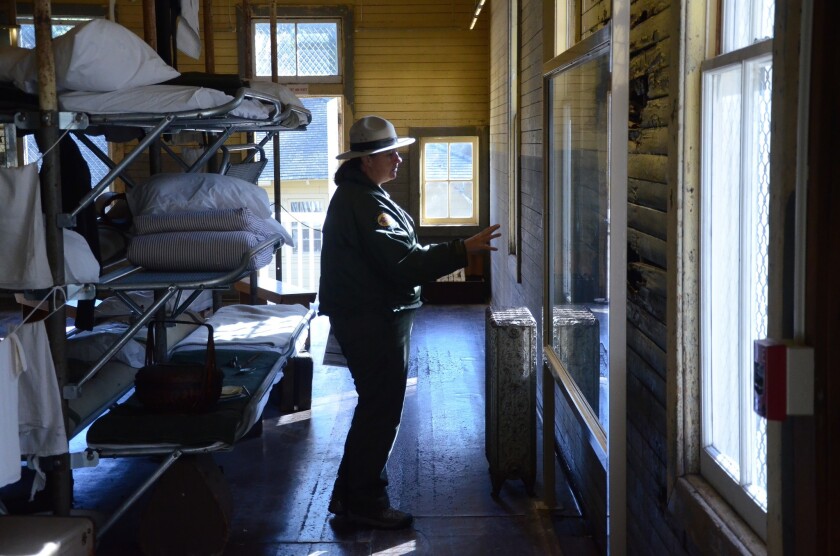 8. Go Basque in Bakersfield with an epic dinner at Noriega's.
7. See a gig, grab a poster and chomp an apple at San Francisco's Fillmore Auditorium.
6. Juggle ones, zeros, hackers and heroes at the Computer History Museum in Mountain View.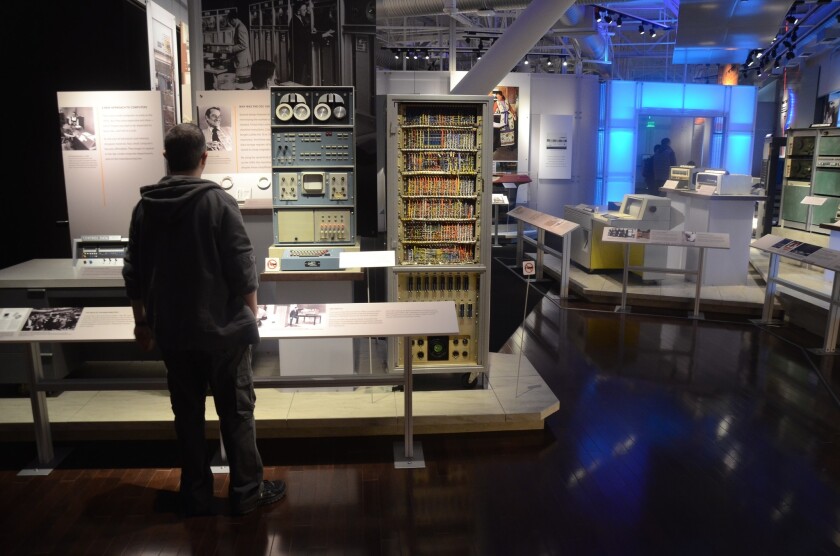 5. Catch a movie beneath the stars, and above them, at the hippest cemetery in Hollywood.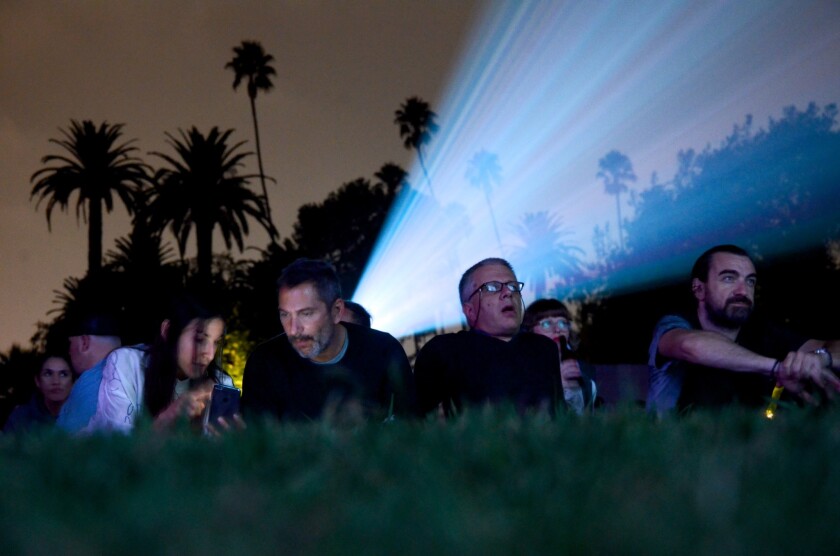 4. Study the colors and conflict that made San Diego's Chicano Park.
3. Gape at the strangely compelling Pageant of the Masters in Laguna Beach.
2. Clamber up to join the granite, sky and Mt. Shasta at Castle Crags State Park near Redding.
1. Raft white water on the South Fork of the American River.
But these are just 10 of 365 adventures and destinations. And I've just realized I left out the Oracle Arena, home court of California's most successful pro team during the last three years — the Golden State Warriors. So that's at least one more destination to add.
No problem. Just as there is no consummate Californian, this list will always be a subjective apples-and-oranges collection that's not quite done. Really, the idea is to inspire or annoy you into building your own list.
So tell me what you like here and what you don't, and I'll keep traveling and tweaking the list with additions, subtractions and combinations. Not every day, but often.
For instance, you probably knew about old man Rodia and all those years he spent working on Watts Towers in L.A.
But do you know the story of the other eccentric Italian immigrant who spent decades burrowing under Fresno while Rodia was climbing skyward?
And if you start a California bucket list with Yosemite Falls, highest cascade in North America and centerpiece of Yosemite Valley, why not make a pilgrimage to Big Sur's McWay Falls as the end draws near? Land meets sea in the most dramatic way and the falls crash down onto the shore.
But you can admire them only from the trail; there's no safe way down to that beach.
Which makes it a sort of perfect California adventure: wild, Instagram-ready and always just out of reach.
christopher.reynolds@latimes.com
Follow Reynolds on Twitter: @MrCSReynolds
---
Get inspired to get away.
Explore California, the West and beyond with the weekly Escapes newsletter.
You may occasionally receive promotional content from the Los Angeles Times.