Environmentalists are the latest targets for arrest in Iran. One died in prison, officials say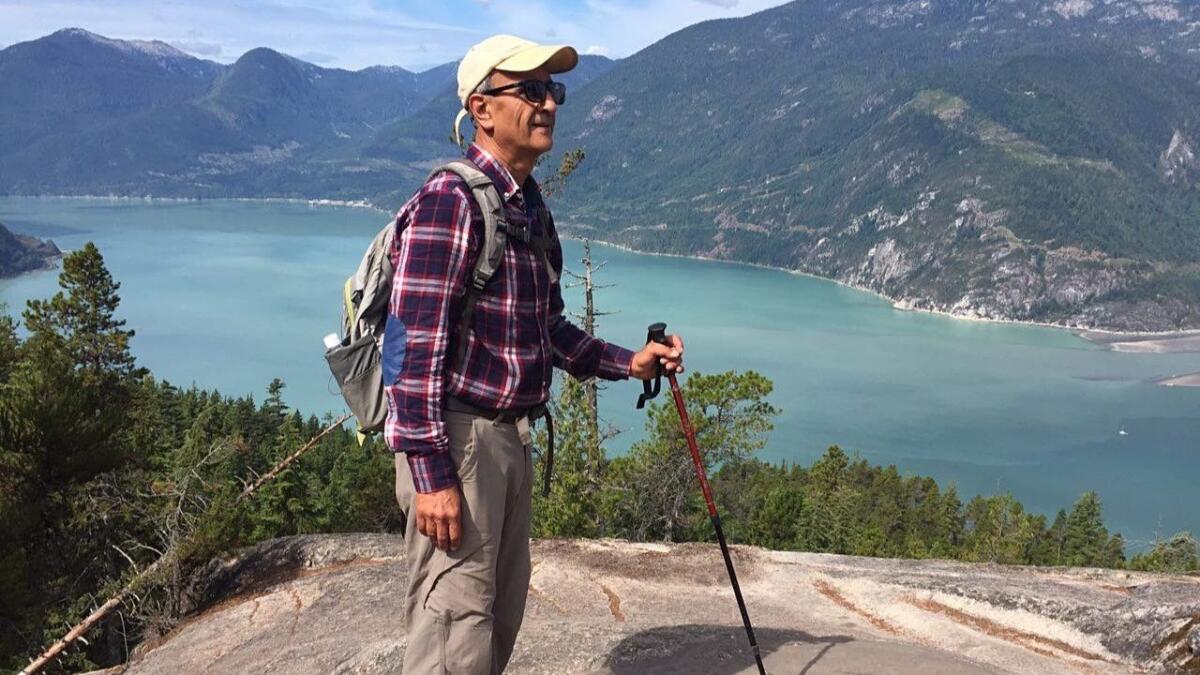 Reporting from Tehran —
Iranian academics and environmentalists are demanding answers from authorities after several colleagues were arrested on espionage charges and one, a prominent professor, died in prison.
Kavous Seyed Emami, a sociology professor who also held Canadian citizenship, hanged himself while in solitary confinement in Tehran's Evin Prison, where political prisoners are usually held, Iranian judicial officials said over the weekend.
His family and colleagues doubt the government's account that he killed himself.
Seyed Emami had been arrested two weeks earlier along with seven other environmental activists who were accused of using their work as a cover for passing intelligence to foreigners, officials said.
The arrests were not publicly disclosed until Seyed Emami's family on Saturday announced his death. It was the fourth case in recent weeks — following anti-government protests that swept the country — of a prisoner dying in custody in what officials labeled a suicide.
"They say he committed suicide," his son Ramin Seyed Emami, a musician who goes by the stage name King Raam, wrote on Instagram. "I still can't believe this."
The environmentalist, who was arrested Jan. 24, appeared to have been caught up in an ongoing crackdown by hardline forces against Iranians who hold dual citizenship in Western countries. Thousands of pro-reform activists, members of minority religious groups and other presumed opponents of the Shiite Muslim theocracy were also detained after anti-government protests erupted Dec. 28.
The Center for Human Rights in Iran, an advocacy group based in New York, said Monday that Seyed Emami's family had called for an independent autopsy, though it wasn't immediately clear whether one had been performed. The center said the family was "under intense pressure to immediately bury Seyed Emami in a private funeral without receiving any independent and medically corroborated information on the cause of his death."
"If they have nothing to hide, they could allow the family to gain possession of the body and do an independent autopsy," the center's executive director, Hadi Ghaemi, said in an interview.
ENVIRONMENTAL WARRIORS: Defending the environment has become a suicide mission in many parts of the world »
The public prosecutor of Tehran, Abbas Jafari Dolatabadi, said Sunday that Seyed Emami killed himself after confessing to wrongdoing, but did not offer details.
"Since he knew that many confessions had been made against him, and he himself had made confessions, he has unfortunately committed suicide in prison," Dolatabadi was quoted as saying by Tasnim news agency.
Alaeddin Boroujerdi, head of the national security committee in Iran's parliament, said he watched closed-circuit video Monday showing Seyed Emami changing clothes in his prison cell. That indicated he was "getting ready to commit suicide," the lawmaker was quoted as saying by Mizan, the mouthpiece of Iran's judiciary.
Seyed Emami was co-founder of the Persian Wildlife Heritage Foundation, a nongovernmental organization that fights for the protection of indigenous animals, including the rare Asiatic cheetah, of which there are believed to be only about 50 remaining in Iran.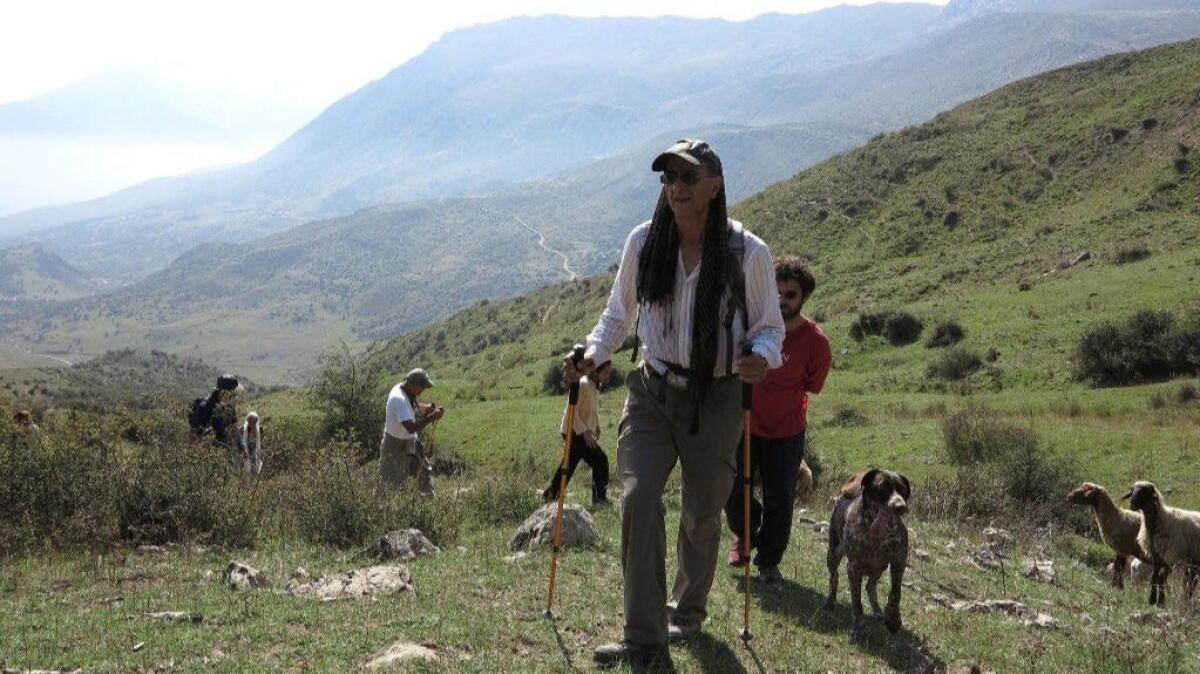 He was educated in the United States in the 1970s — earning a master's degree at the University of Ohio, his son wrote — and in recent years taught religion and sociology at Tehran's Imam Sadegh University.
Several other people with ties to the foundation were also arrested, according to reports in Iranian media. Among them were Hooman Jokar, vice chairman of the board and head of the cheetah desk at Iran's Department of the Environment, and Morad Tahbaz, an Iranian American businessman and board member.
The head of Tehran's justice department, Gholamhossain Esmaeeli, said the activists were jailed "for transferring intelligence to foreigners, and it is likely that more activists will be arrested," according to the semi-official Fars news agency.
The foundation's roster of leaders with ties to Western countries has made it a target of hardliners in Iran's judiciary and the Islamic Revolutionary Guard, the powerful paramilitary organization that has spearheaded the arrests of several other Iranian dual nationals on vague spying charges.
The most recent arrests also suggested that environmental issues — a spark for the recent protests — were becoming increasingly politically sensitive in Iran.
Critics say the Revolutionary Guard and affiliated companies have exacerbated the impact of a prolonged drought by mismanaging water resources and building excessive dams.
"People who work on these issues and provide policy direction may be getting entrenched political and economic interests angry," Ghaemi said. "But we don't know whether these prisoners were detained because of their work, because we know nothing of the charges against them."
The foundation worked with the government of President Hassan Rouhani, a relative moderate whom hardliners oppose.
Last November, Tasnim news agency, which is close to the hardliners, reported that the foundation had provided funds from Western countries to the government's environment department under its former head, Masoumeh Ebtekar, one of Rouhani's vice presidents.
On Sunday, when reporters stopped Ebtekar during a rally in Tehran marking the 39th anniversary of the Islamic Revolution and asked her about the arrests, she said: "I prefer not to comment, but I am seriously worried."
Also arrested and later released was Kaveh Madani, deputy head of the environment department. On Monday, he was shown in a photograph posted on the department's official Twitter feed during a meeting with the German ambassador to Tehran.
Madani — an expert on water management who left a position as lecturer in Imperial College in London to join the government agency last September — tweeted an oblique reference to his arrest on Monday, saying he was "hopeful of a return to tranquility and peace of mind of environmental activists" and "hopeful of clarifications of all the facts."
Hours later, adding to the mystery surrounding the detentions, Madani's verified Twitter account was suspended by the social media platform for unspecified reasons.
Special correspondent Mostaghim reported from Tehran and Los Angeles Times staff writer Bengali from Mumbai, India.
Shashank Bengali covers Iran for The Times. Follow him on Twitter at @SBengali.
ALSO:
The world's fastest animal is in a race for survival in Iran
A long-simmering factor in Iran protests: Climate change
In apparent first, Iran and Israel engage each other militarily
Sign up for Essential California for the L.A. Times biggest news, features and recommendations in your inbox six days a week.
You may occasionally receive promotional content from the Los Angeles Times.