Newsletter: 10 things to know about Susan Orlean
Book Club Editor
Good morning, and welcome to the L.A. Times Book Club newsletter.
We caught up with bestselling author Susan Orlean ahead of her June 25 visit with the Los Angeles Times Book Club to ask about her current books, binges and guilty pleasures.
Here's what she said:
Reading: "Barbarian Days" by William Finnegan and "The Old Drift" by Namwali Serpell
Watching: "Chernobyl" and "Narcos"
Listening to: "Living Mirage" by the Head and the Heart.
Following: @M_Crouton ("just a wee cow leading his best life") and @legroff (author Lauren Groff).
Working on: Adapting "The Library Book" for television.
Planning: A trip to a literary festival in Bali in October.
Enjoying as a guilty pleasure: Page Six.
Challenged by: Deadlines.
Recalling as the craziest thing you did to get a story: Traveled to bullfights all around Spain chasing down a female matador for an interview.
Can't do without: Chocolate, music, dogs.
Join us
The Los Angeles Times Book Club welcomes Susan Orlean to the Barnsdall Gallery Theatre on June 25. She'll be in conversation with Times Deputy Managing Editor Julia Turner about "The Library Book."
Good news: Tickets are still available here.
Last Saturday's book club newsletter contained a garbled ticket link. Please accept our apology for any inconvenience.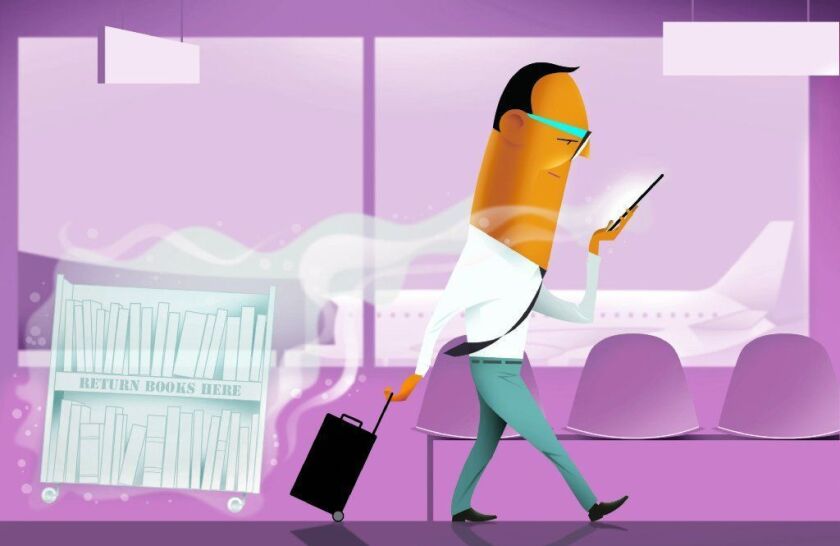 Did you know?
L.A. Library patrons borrowed 4 million e-books, audiobooks and other electronic materials last year, surpassing the New York Library to claim the No. 2 spot of any U.S. Library system.
Read our story to learn how you can Read for Free Using Library Apps.
Book talk
Join the new L.A. Times Book Club Facebook Group to share your thoughts and compare notes with fellow book lovers. Tell us what you think about "The Library Book" and what else you are reading this summer.
And please share your suggestions for books we should read together. You can reach me at donna.wares@latimes.com. And on Twitter: @donnawares
Thank you for reading this newsletter from the Los Angeles Times.
Invite family, friends and colleagues to sign up here.
Not a subscriber? Get unlimited digital access to latimes.com. Subscribe here.
---
Get the latest news, events and more from the Los Angeles Times Book Club, and help us get L.A. reading and talking.
You may occasionally receive promotional content from the Los Angeles Times.