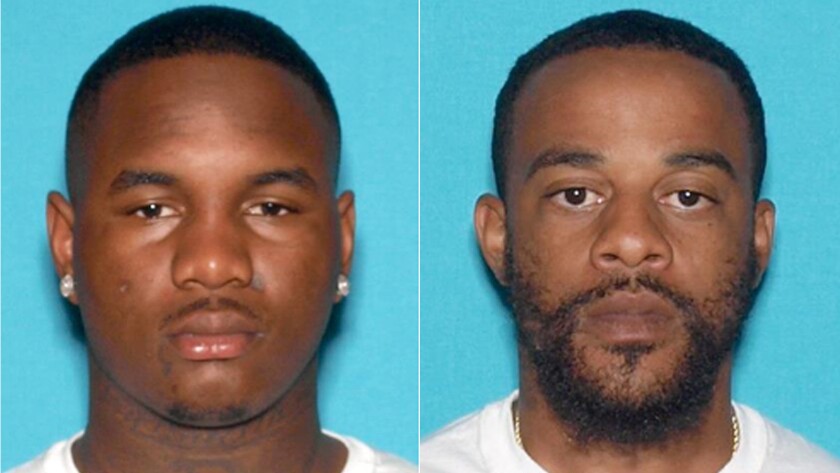 Police are searching for two men suspected in a series of 13 armed robberies that occurred in November in Los Angeles and Culver City, officials said.
The two men, Dijon Cooper, 21, and Nye Lee, 31, reportedly robbed people on the street at gunpoint. They would ride up in their car and exit to snatch victim's wallets, jewelry and cellphones, officials with the Los Angeles Police Department said in a press release.
One man was armed with a black revolver. Both men claimed gang affiliation. They drove a a white, late-model four-door Toyota Camry with paper plates, possibly with the word "Glendale."
The robberies took place between Nov. 6 and Nov. 30, many in the Baldwin Village, Crenshaw and Mid City neighborhoods.
Cooper is described as 6 feet tall and 212 pounds with brown eyes. Lee is described as 5 feet 6 inches tall and 140 pounds with brown eyes.
Anyone with information may call detectives at (213) 486-6840
esmeralda.bermudez@latimes.com
---