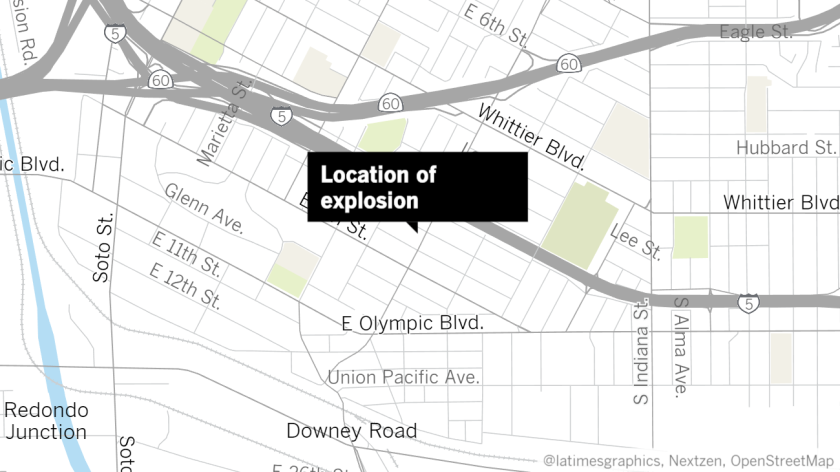 One person was injured in an explosion at a Boyle Heights home Thursday, authorities said.
The blast occurred around 12:30 p.m. on the 1100 block of South Lorena Street, the Los Angeles Fire Department said. It was not immediately clear whether the explosion occurred inside or near the single-story home. Photos from the scene show damage to the home's walls and roof.
A man who authorities said was about 45 years old was taken to a hospital with critical burns, according to LAFD Capt. Erik Scott.
Firefighters searching inside the house did not find any residents. Two dogs were saved, Scott said.
The cause of the explosion is under investigation.
For more California news follow me on Twitter: @sarahparvini
---