Federal immigration agents arrest a DACA-eligible 'Dreamer' near Seattle, lawsuit says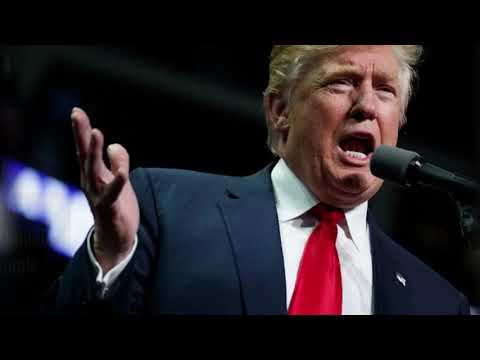 Trump could easily boost deportations by more than 75% in his first year in office by giving more authority to Immigration and Customs Enforcement agents, according to Kansas Secretary of State Kris Kobach.
Immigration agents have detained and threatened to deport a 23-year-old immigrant in Washington state who came to the U.S. illegally as a 7-year-old and later received protection under the Deferred Action for Childhood Arrivals program, a new lawsuit says.
Daniel Ramirez Medina was arrested at his father's home south of Seattle on Friday by U.S. Immigration and Customs Enforcement agents, according to a lawsuit filed by civil rights lawyers in federal court in Seattle this week. Ramirez is being held at a federal immigration detention facility in Tacoma, Wash.
ICE officials said Ramirez was a "self-admitted gang member" who was detained as a "risk to public safety."
Ramirez's attorneys, who say Ramirez has never been convicted of a crime, denied the gang claim "unequivocally" and said he was "repeatedly pressured by U.S. Immigration and Customs Enforcement agents to falsely admit affiliation."
The arrest comes amid fears that the Trump administration may begin targeting hundreds of thousands of immigrants who had been considered low priorities for deportation under the Obama administration.
The so-called DACA program, under which Ramirez was registered, is an executive action that provides a work permit and deportation reprieve to people who were brought to the U.S. as children and stayed illegally.
An estimated 742,000 "Dreamers" — those given protection under the program — live in the U.S. About 1 in 3 lives in California.
"The agents who arrested and questioned Mr. Ramirez were aware that he was a DACA recipient, yet they informed him that he would be arrested, detained and deported anyway, because he was not 'born in this country,'" the lawsuit said.
A hearing in the civil rights case was set for Friday, according to digital court records. An ICE spokeswoman said Ramirez faces deportation proceedings before a separate immigration judge.
The case seems likely to receive widespread attention because of concerns that President Trump, who has repeatedly pledged to tighten controls on illegal immigration, is preparing to expand the nation's deportation policies.
During the campaign, Trump vowed to do away with DACA, but in an interview with ABC News after his inauguration, he said those registered under the program should not be alarmed.
"They shouldn't be very worried. They are here illegally. They shouldn't be very worried. I do have a big heart," Trump said.
News of Ramirez's arrest brought denunciations from Democratic leaders, including Senate Minority Leader Charles E. Schumer of New York.
"DACA recipients should not be an ICE priority. They are young people working & contributing to this great country," Schumer said in messages on Twitter. "ICE must provide answers & release Daniel immediately. This action does nothing to make our country safe."
Democratic Sen. Kamala Harris of California tweeted: "A 23-year-old DREAMer. No criminal record. This is outrageous."
The detention was also criticized by Democratic Washington Sen. Maria Cantwell, who said she was "looking into this troubling situation."
"It is unacceptable that these Dreamers, who were brought to the U.S. as children and have grown up and gone to school here, are being detained," Cantwell said in a statement.
ICE officials said Ramirez was taken into custody Friday in a criminal case.
"Mr. Ramirez — a self-admitted gang member — was encountered at a residence in Des Moines, Washington, during an operation targeting a prior-deported felon," ICE spokeswoman Rose Richeson said in a statement.
She added that ICE officers "took Mr. Ramirez into custody based on his admitted gang affiliation and risk to public safety."
Gang membership can be grounds for the government to deny or review an immigrant's DACA status.
Ramirez had recently moved to Washington from California, where he had attended school, and he has a 3-year-old son, a U.S. citizen, according to the lawsuit. Ramirez first obtained DACA protection in 2014 and renewed his protection in 2016, the complaint says.
Ramirez was sleeping at his father's home near Seattle when agents arrived and arrested his father, for whom they had an arrest warrant, the lawsuit says.
After the arrest, according to the complaint, the agents asked Ramirez, "Are you legally here?"
"Yes, I have a work permit," he replied, and on his brother's advice, declined to answer further questions.
At that point, the complaint says, agents took Ramirez to a processing center in Seattle, where he again informed authorities that he had a work permit. "One of the agents stated: 'It doesn't matter, because you weren't born in this country,'" the petition said.
Ramirez's attorneys said his "unprecedented and unjustified" arrest was a clear broken promise by the federal government.
"In establishing DACA, the federal government created a clear and reasonable expectation among DACA recipients that they would be able to live and work in the United States without being subjected to arrest and deportation," Mark Rosenbaum, a member of Public Counsel, a pro-bono law firm, said in a statement. "Bait and switch sullies the integrity of our nation's core values."
Frank Sharry, executive director of America's Voice, an immigrant rights group based in Washington, D.C., said DACA is "a discretionary policy," but he was highly critical of the decision to detain Ramirez.
"This is outrageous. A young man is detained by ICE for what, being in the wrong place at the wrong time? The fact that he has been granted status under DACA is ignored? And to add insult to injury, ICE releases a statement saying he's a threat to public safety?" Sharry said in a statement.
David Leopold, an immigration lawyer and former president of the American Immigration Lawyers Assn., said the arrest of Ramirez "appears to be an arbitrary and capricious denial of his administrative and constitutional rights."
"In his first month in office Donald Trump has taken a sledgehammer to the Statue of Liberty by unconstitutionally denying entry to refugees and long-term green card holders based on nothing more than their religion," he said in an email. "Tonight Trump is using his Deportation Force to make a mockery of the law, changing the rules on a young Dreamer who qualified, applied for and received deferred action."
ALSO
Raids across the U.S. leave immigrant communities and activists on high alert
This industry stands to benefit from Trump's crackdown on the border
California members of Congress say they aren't getting answers on immigration raids: 'My constituents are freaked out'
---
UPDATES:
7:30 p.m.: The story was updated with additional reaction to the arrest.
The story was originally published at 5:30 p.m.
Sign up for Essential California for the L.A. Times biggest news, features and recommendations in your inbox six days a week.
You may occasionally receive promotional content from the Los Angeles Times.