Dodgers call a halt to their Jim Johnson experiment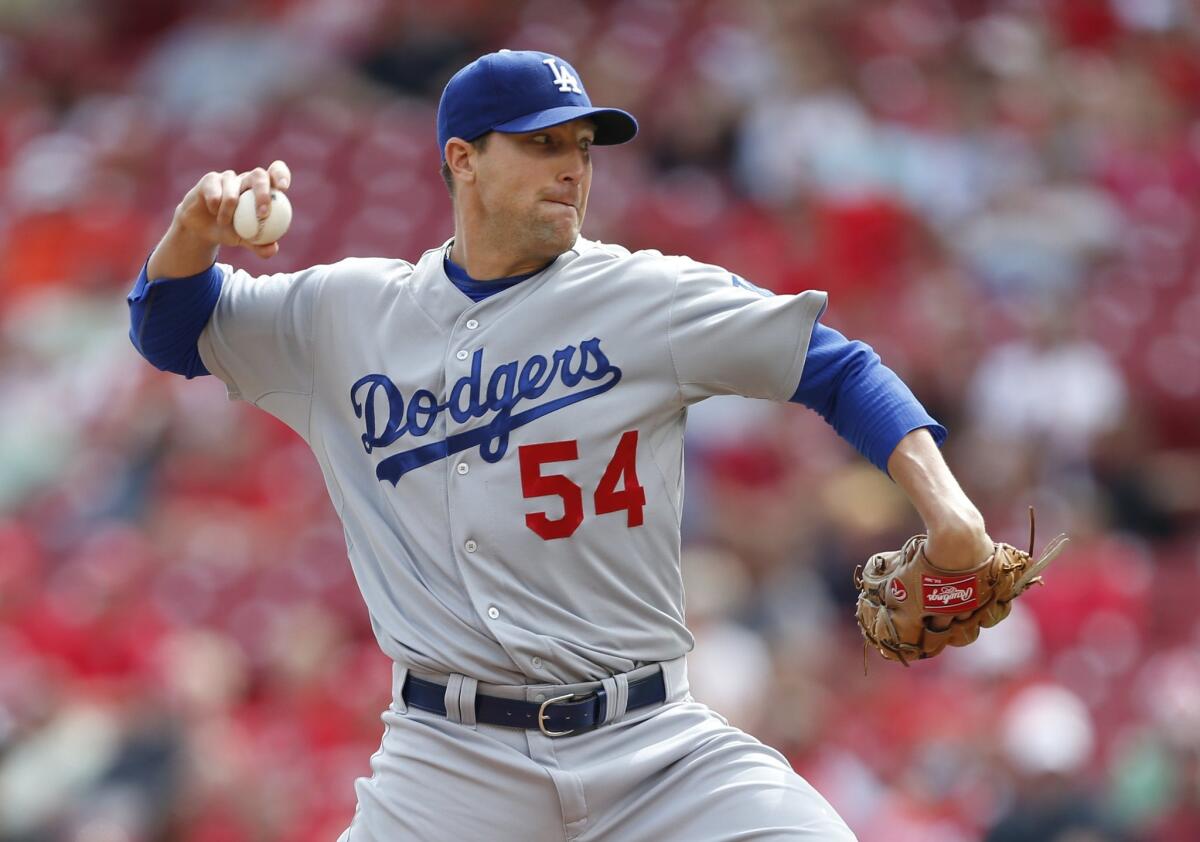 The search for that eighth-inning, set-up guy has been an elusive adventure for the Dodgers. So when the nonwaiver trade deadline approached and they had the opportunity to add Braves closer Jim Johnson as part of a 13-player deal, they jumped at it.
The Dodgers had a top closer in Kenley Jansen, but there was hope Johnson would seize the eighth.
Only it never happened, Johnson proving a frustrating addition.
See the most-read Sports stories this hour >>
On Wednesday the Dodgers called it a failed experiment, sending Johnson home prior to start of their postseason and ending his brief stint in Los Angeles.
Johnson had a 2.25 ERA, 1.23 WHIP and nine saves in 49 games with the Braves. The Dodgers seldom saw glimpses of that right-hander. In 23 games with the Dodgers, he was 0-3 with a 10.13 ERA, 2.04 WHIP and one save.
The Dodgers couldn't figure out why it didn't happen for Johnson here.
"I wish I could answer that," said Manager Don Mattingly. "There were times I felt he threw the ball really well and then there were times he got hit pretty good. And then there were some times that I felt like he was really just a little bit unlucky.
"He did have some very good games for us and helped us out of situations that were very important. It just came down to we felt other guys were better options. It wasn't about Jim not really doing anything."
Mattingly would not release his playoff roster Wednesday, but said it had been decided upon and the players informed. Most who do not make the cut will be sent to the team's training facility outside Phoenix to keep working out and be available either for the next round or should someone on the roster become injured.
But Johnson, 32, was simply sent home.
"I feel, out of respect, we didn't feel like Camelback Ranch was a place for him as a veteran," Mattingly said. "He just had a baby. We didn't see him as the next guy up if somebody was hurt. Didn't feel like it was fair to ask him to go Camelback."
Johnson saved 51 and 50 games for Orioles in 2012 and 2013, respectively, but has been on a downward spiral since, save for the first four months of the season with Atlanta. He will become a free agent at the end of the season.
MORE DODGERS NEWS:
Dodgers should start A.J. Ellis at catcher in series opener
Clayton Kershaw named Dodgers' starter for playoff opener
Beck and Bratton wager sandwiches again, this time on Dodgers and Mets
Get our Dodgers Dugout newsletter for insights, news and much more.
You may occasionally receive promotional content from the Los Angeles Times.