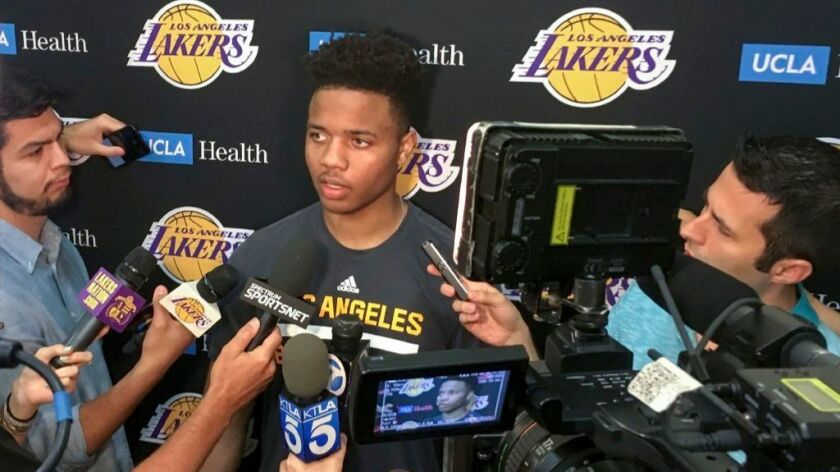 The consensus from many NBA executives is that the players who'll be taken with the top five picks in Thursday's NBA draft are a foregone conclusion.
It's the order in which these one-and-done collegiate players will be selected that remains open for debate.
Except that all the executives, who requested anonymity because they were not authorized to speak publicly on the draft, agree that the Lakers will use their second pick in the draft on UCLA's Lonzo Ball.
With conviction, the executives view the quintuplet as Ball, Washington's Markelle Fultz, Kentucky's De'Aaron Fox, Kansas' Josh Jackson and Duke's Jayson Tatum.
"It's going to be those five guys," said one NBA executive whose team has a mid-first-round pick. "But the order they are going to be in, nobody knows. Some teams are sending out smoke signals. And then there are these trade rumors that could have an effect on the draft order."
The hottest rumor has been the Boston Celtics looking to move their first overall pick to Philadelphia for the 76ers' third overall pick.
If that were to happen, according to the reports, the 76ers would take Fultz, who worked out for Philadelphia on Saturday, first, and the Celtics would take Jackson third.
"To be honest, we still don't know who exactly is going where or who is going first," one executive said. "There's always just a lot of talk, a lot of smoke."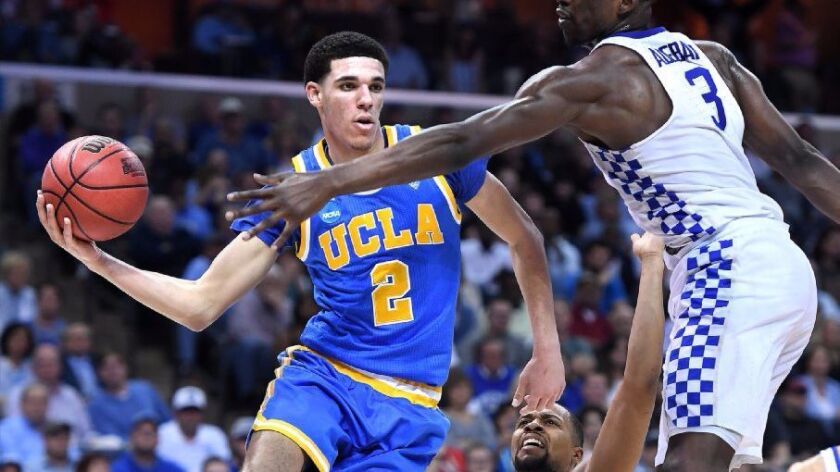 One executive explained why Ball, Fultz, Fox, Jackson and Tatum are at the head of the 2017 draft class.
"Those five guys have everything," said the executive, whose team has a late lottery pick. "They have the skill level, the athleticism. They have the upside and they got the production right now. I think they have the whole deal."
Some executives believe that Florida State forward Jonathan Isaac might have a small chance of moving into the top five.
He's 6-feet-11 with a 7-1 wingspan. He averaged 12 points and 7.8 rebounds during his lone season at Florida State.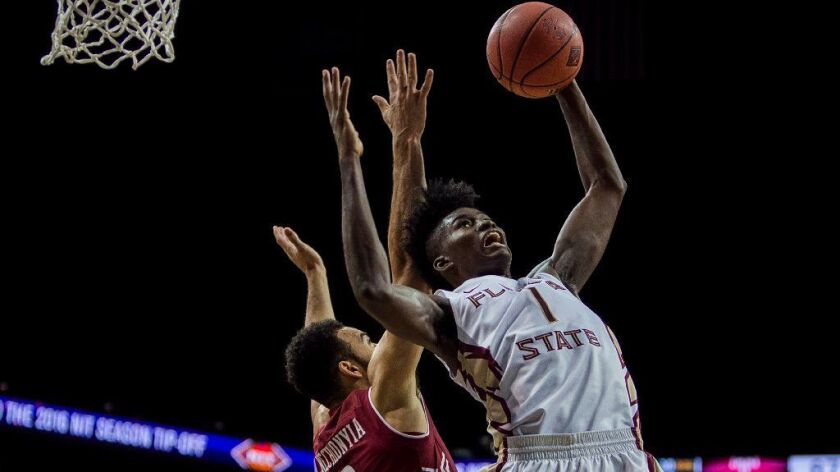 "Jonathan Isaac would be in that group if he was a little more developed and stronger," one executive said about Isaac, who weighs 205 pounds. "He might have the best upside of all of them. So the draft is really good. It's solid."
The Lakers worked out Ball twice and saw Jackson work out in Sacramento and at the team's practice facility in El Segundo.
According to the executives, the Lakers were spit over the two talented players.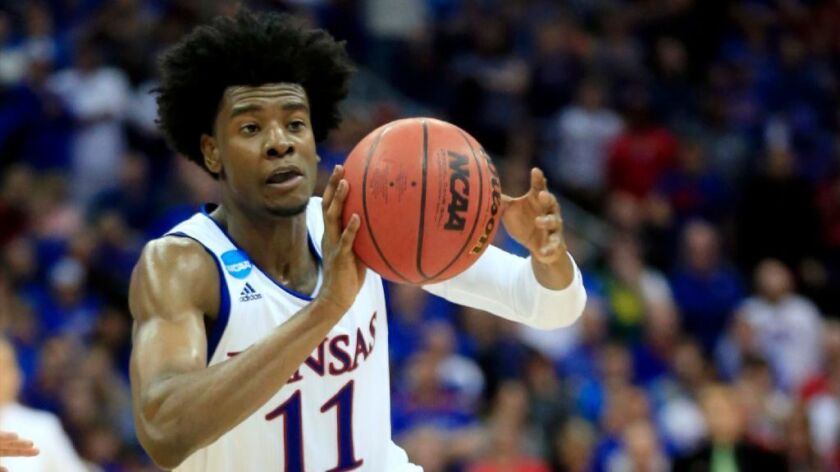 "If I'm the Lakers, I take Josh Jackson because he's so damn athletic and has a great upside," said one executive whose team doesn't have a lottery pick. "If you want to model after all those 6-9 wing players the Warriors have, you take Jackson and put him beside [Lakers rookie] Brandon Ingram. Jackson and Ingram can be interchangeable parts just like the Warriors do with KD [Kevin Durant], Draymond [Green], [Andre] Iguodola and all their other players. But, the Lakers will take Ball."
Here's one NBA scout's take on the group:
Fultz is a 6-4 point guard who can play some shooting guard. He averaged 23.2 points and 5.9 assists. "He is probably the best player in the draft."
Ball is a 6-6 point guard. He averaged 14.6 points and an NCAA-leading 7.6 assists. "He could turn a team around with a Jason Kidd-type of effect."
Fox is a 6-4 point guard. He averaged 16.7 points and 4.6 assists. "He could be a beast defensively."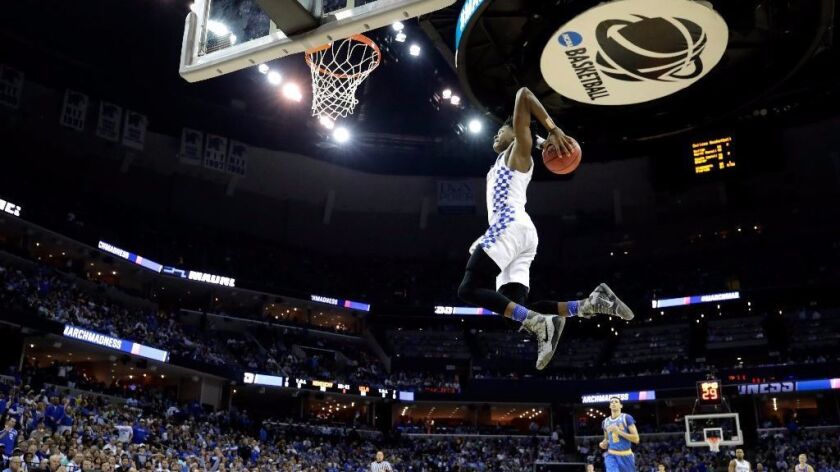 Jackson is a 6-8 wing player. He averaged 16.3 points and 7.4 rebounds. "If he develops a three-point shot, he'd be unreal because he's got everything."
Tatum is a 6-8 wing player. He averaged 16.8 points and 7.3 rebounds. "He is a prototypical NBA small forward."
"With this group, I think there are some really talented players," one executive said. "I just don't know who is going to be a superstar."
Follow Broderick Turner on Twitter @BA_Turner
---