Five takeaways from the Lakers' 110-106 loss to the San Antonio Spurs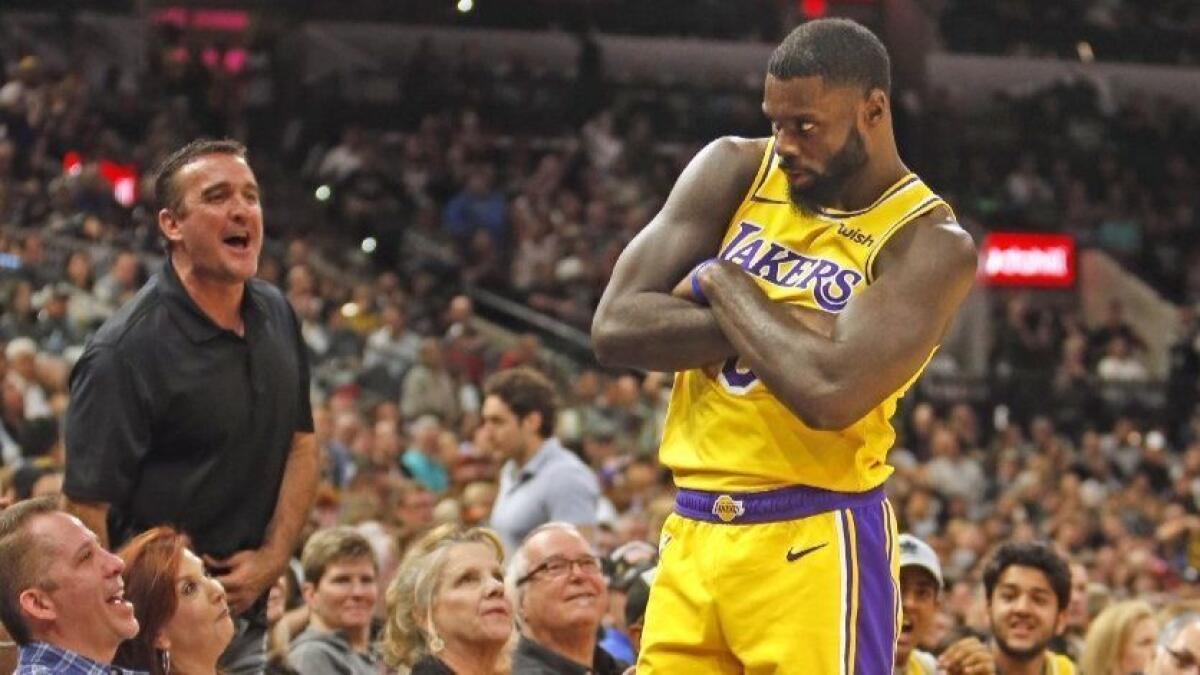 Five takeaways from the Lakers' 110-106 loss to the San Antonio Spurs Saturday night:
1. It is very clear that the Lakers are better when they run, when they let their athleticism show. But when they get into their half-court sets, the Lakers still have things to work out.
They had 14 fast-break points in the first half against the San Antonio Spurs, which went a long way in helping the Lakers open a 14-point lead in the second quarter.
But the Lakers had just three fast-break points in the second half, their offense sputtering along the way.
When they get stops on defense and get the rebound, the Lakers were at their best running by the Spurs.
2. Lance Stephenson continued to have an impact for the Lakers in his role as a key reserve.
He scored 12 of his 14 points in the first half. He was six-for-12 from the field, two-for-three from three-point range. He had nine rebounds and two assists.
As what is now his custom, Stephenson enjoyed one of his moments.
After he scored a jumper just before the first-half buzzer sounded, Stephenson posed in front of the AT&T Center crowd, wiping his face.
3. Despite LeBron James missing a potential game-tying three-pointer, the Lakers shot the basketball well from deep.
They knocked down 39.4% of their three-pointers, going 13-for-33.
James was two-for-six, Kyle Kuzma was three-for-eight, Josh Hart two-for-six, Lonzo Ball two-for-five, Rajon Rondo two-for-four, Stephenson two-for-three and Svi Mykhailiuk missed his only attempt.
4. The Lakers didn't shoot very many free throws against the Spurs, but they also didn't convert enough of them when they had opportunities.
They shot just 61.1% from the free-throw line, going 11-for-18.
5. The Lakers had five blocked shots against the Spurs, part of LA's defense. JaVale McGee had four of the blocks and Kentavious Caldwell-Pope had one.
All things Lakers, all the time.
Get all the Lakers news you need in Dan Woike's weekly newsletter.
You may occasionally receive promotional content from the Los Angeles Times.