Lakers could have a shot at one of these five players in the NBA draft
The draft was ignored by the Lakers year after year, viewed as a necessary distraction between playoff runs and free agency.
They spent six years in a row trading or selling their first-round pick, relying instead on veterans to build and maintain a team that won NBA championships in 2009 and 2010.
Now the draft has become their lifeblood. First, they need a lifeline.
See the most-read stories in Sports this hour>>
Their first-round pick is only top-three protected or else they lose it as part of the Steve Nash trade. They have the NBA's second-worst record, giving them slightly better than 50-50 odds of keeping the pick by not falling below the third spot on lottery night.
As a public service to Lakers fans, here are the top five players in the draft with the NCAA tournament a couple of weeks away.
1. Ben Simmons, Louisiana State, freshman, forward, 6-10, 225
This is the 2016 draft's franchise player.
He will dominate one game with his passing, another with his scoring and the next with rebounding.
Some people call him the next Magic Johnson, which is a little much, while others think he's got some LeBron James in him. He's that good, even if he turns out to be a shade below them.
He has no three-point range, shooting only three in 28 college games, and there's one other potentially troubling stat: The draft's top pick, when a college player, has never failed to reach the NCAA tournament, which will probably be the case with Simmons and the Tigers.
2. Brandon Ingram, Duke, freshman, forward, 6-9, 190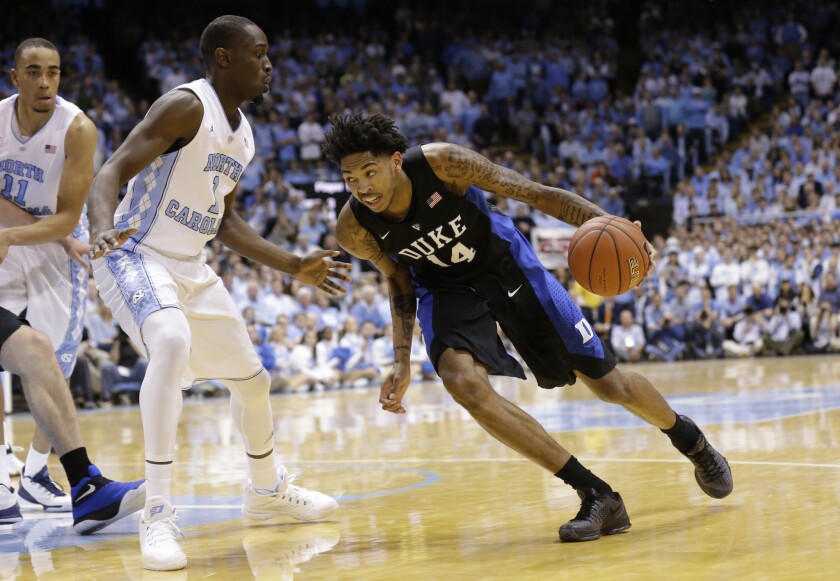 Remember the skinny kid from Texas who was drafted second overall in 2007? He turned out all right.
Ingram is not Kevin Durant but his shot is smooth, he can handle the ball and his body type is even thinner.
He has reportedly put on 20 pounds since enrolling at Duke and will have to keep adding it in the NBA. Skinny or not, league personnel evaluators love his potential. And unlike Simmons, he takes three-point shots, making a commendable 60 of 147 (40.8%).
He'll have to shift from power forward in college to small forward in the pros, so there will be a transition period.
3. Kris Dunn, Providence, junior, point guard, 6-4, 220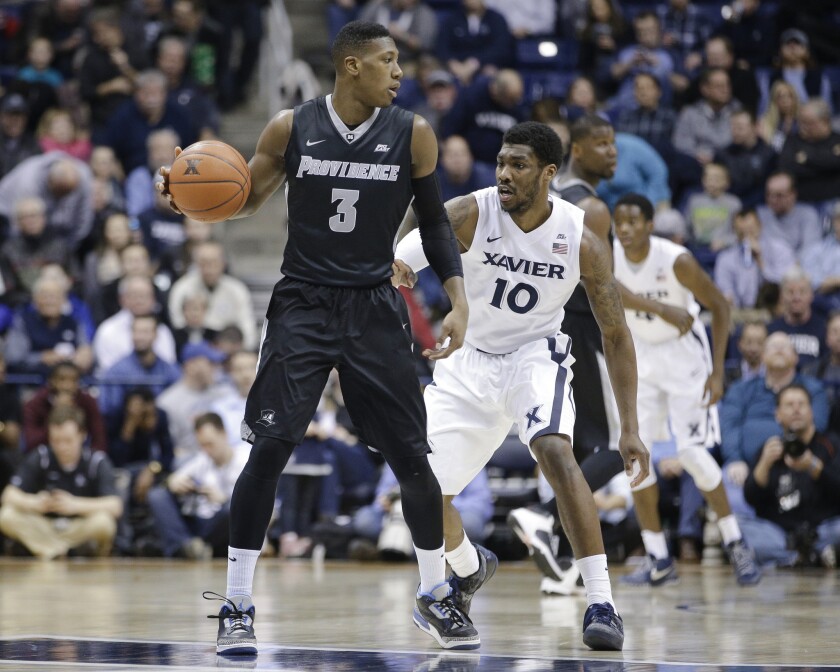 Oh my. He's not a freshman or even a sophomore. What to do?
If you need a point guard, take Dunn.
He has energy, plays defense and the triple-double threat saves his big games for the ranked teams, getting 23 points, 11 rebounds and six assists Wednesday against No. 8-ranked Xavier. Another stat in that game shows where he needs improvement — seven turnovers.
He has fast hands, though, and is third in NCAA Division I with 2.92 steals per game.
4. Dragan Bender, Croatia, forward, 7-0, 200
Is he the next Kristaps Porzingis? Uh, no.
He's a few inches shorter than the New York Knicks' rookie sensation and doesn't have three-point range.
But the lightly scouted/highly touted Bender has midrange touch and is decent in the post in a draft that looks light on big men.
5. Jaylen Brown, California, freshman, forward, 6-7, 225
This didn't seem likely a few months ago. Despite being a big-name recruit, he had seven points against San Diego State. Nine against Wyoming.
He was pretty good at getting in foul trouble, at the expense of everything else.
He is more confident in his shot these days, more in control of the foul situation and can get to the rim fairly easily thanks to a sturdy physique.
He faced Simmons-like difficulty in making the NCAA tournament (despite being surrounded by more talent) but the Golden Bears straightened out and hit the 20-victory mark.
Others to consider: Buddy Hield (Oklahoma), Jamal Murray (Kentucky) and Henry Ellenson (Marquette).
Follow Mike Bresnahan on Facebook and Twitter @Mike_Bresnahan.
MORE ON THE LAKERS
Lakers really need to talk about defense
Los Angeles Lakers looking forward to a month full of home games
---
All things Lakers, all the time.
Get all the Lakers news you need in Dan Woike's weekly newsletter.
You may occasionally receive promotional content from the Los Angeles Times.