Lessons for Lonzo Ball and other point guards from NBA's finest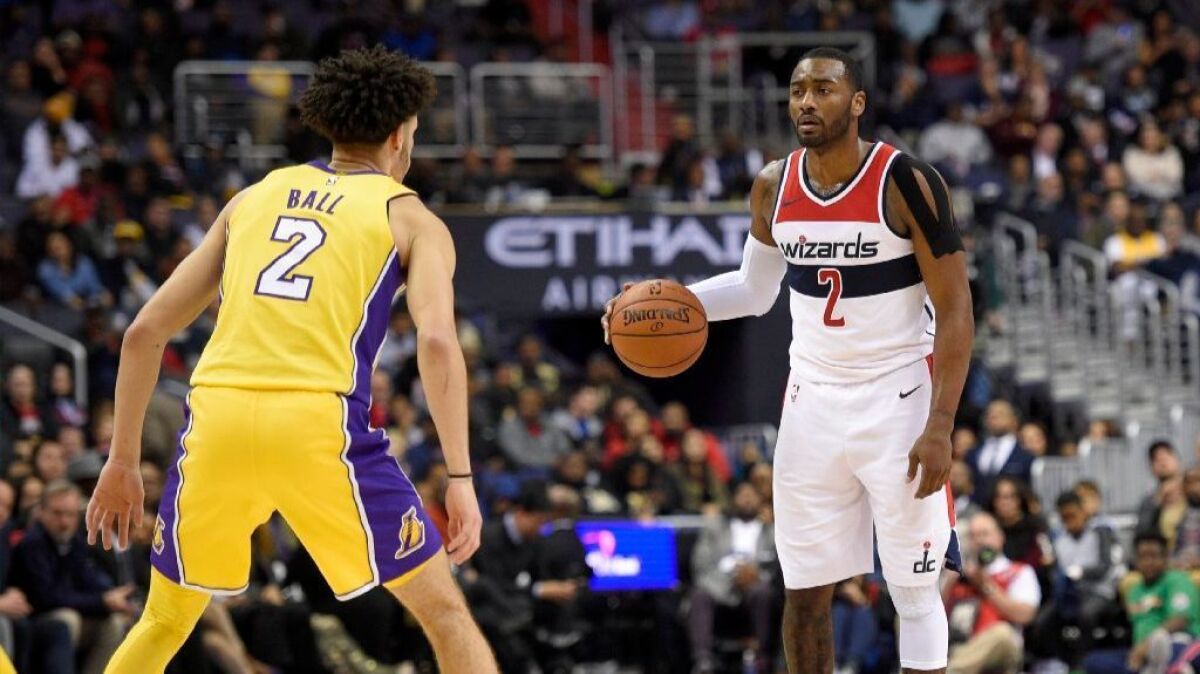 What's changed are the names, the numbers, the hairstyles and the salaries.
What's changed is the way they communicate with each other and about each other.
What's changed is that impatience has permeated every part of society and social media, which means that impatience is impossible to escape.
What hasn't changed? Point guards still tiptoe into the NBA as fresh meat, and often they're expected to lead from the start. They come in as teenagers or men in their early 20s, as presumed saviors, and not all of them can shoulder the burden.
What hasn't changed is that succeeding as a first-year point guard is demanding, and that week after week these young men will face players with more skill, more experience and more savvy.
In their stories lie lessons for the Lonzo Ball as he works through the weight of outsized expectations as the point guard for the Lakers.
::
Jason Kidd, second overall pick by the Dallas Mavericks in 1994:
"You're playing against men. It's a job and there are men out there that are trying to embarrass you. … Opening night [for me] it was, I think, Kenny Anderson. You have John Stockton, Gary Payton, Mookie Blaylock, the list of guards [goes on], because they know the tricks. For a rookie you're just out there playing on straight adrenaline and talent. And not knowing how to win until you get older."
John Wall, first overall pick by the Washington Wizards in 2010:
"Every point guard I played. Even the guys that weren't a top-10 point guard, top-15 point guard, those guys are going to target you because they want you to understand what this league is about. One week I had Derrick Rose, [Rajon] Rondo, then I went on the road and had Steve Nash, Chris Paul and Russell Westbrook."
Stephen Curry, seventh overall pick by the Golden State Warriors in 2009:
"[Paul] kind of took me under his wing when I was coming out of college. … When you play against him, he's known for being a true dog on the court, a competitor. He didn't have any friends out there, that's kind of his mantra. As a friend off the court, I got that experience my first time playing him. He don't care who you are, whether you went to dinner the night before or not, when it was inside the lines it was go time."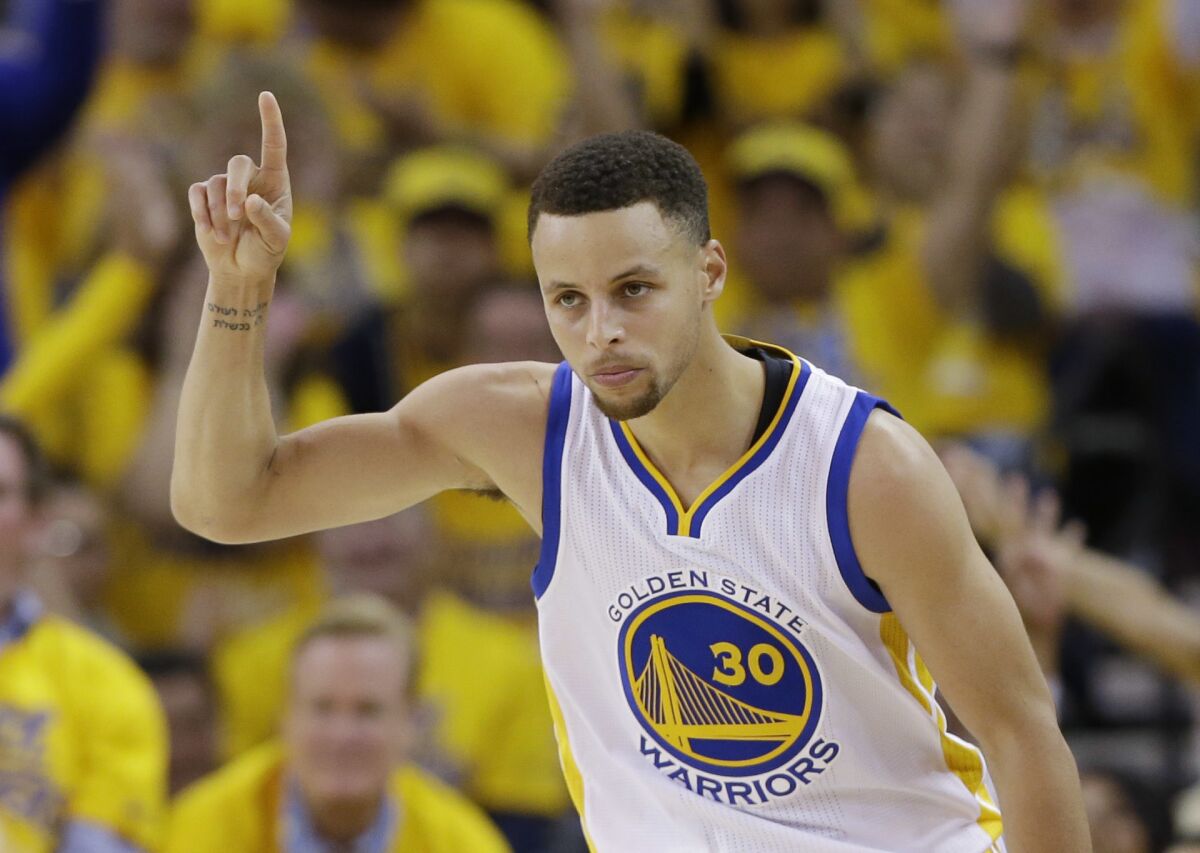 Chris Paul, fourth overall pick in 2005 by the New Orleans Hornets:
"I already knew Steph. I may have [come after him], I'm sure I did. But that's going to be the same case for anybody who says that they played against me. I always tell a story about the first time I played against Steve Nash. My rookie year. I couldn't sleep the night before the game because he was the point guard. MVP. I wanted to go at him. Me — the way my mind works over the years as I've been one of the older guys — I look at the rookie as being me. I'm not letting him go at me."
Lesson 1: You are a target. Accept it, embrace it, prove you can take it.
::
Wall:
"There was times when I was just like, man, I want to go back to college and just play. Let me get paid and go play in college. I'm a competitor, I always want to win. What'll make it difficult for you is when your teammates don't take it serious about losing. They enjoy the lifestyle, they enjoy just being able to say they're in the NBA. That can get frustrating to you but I put all that to the side and understand what my ultimate goal was and that was to be great in this league.
"I never lost that much in my life. Having veterans around the league that I met and that mentored me, they told me don't ever accept losing."
Mike Conley, fourth overall pick by the Memphis Grizzlies in 2007 :
"I'm used to winning all my life. Just coming off going to the national championship and having a great year at Ohio State as a team, to coming to the league and we may have won 20 games, I'm not even sure. I don't even like thinking about it. It was depressing for sure. … I think with losing you learn what not to do. After you go through a season where you do lose 60 games or so, you come back the next year understanding in the fourth quarter we can't turn the ball over or in the beginning of the third quarter we have to be ready to go. Can't just have a 10-point lead and think it's going to be over."
Lesson 2: Only bad teams had the chance to draft you, so you will lose more than you've ever lost before in your life. Hate it and remember it.
::
Paul:
"[Then-Hornets coach Byron Scott] never let me off the hook. When I say that I mean if we were playing against the Phoenix Suns, I had to guard Steve Nash. If we were playing against the New Jersey Nets, I had to guard Jason Kidd. I had to guard Allen Iverson. You know. That was fun and I think that made me the competitor I am now."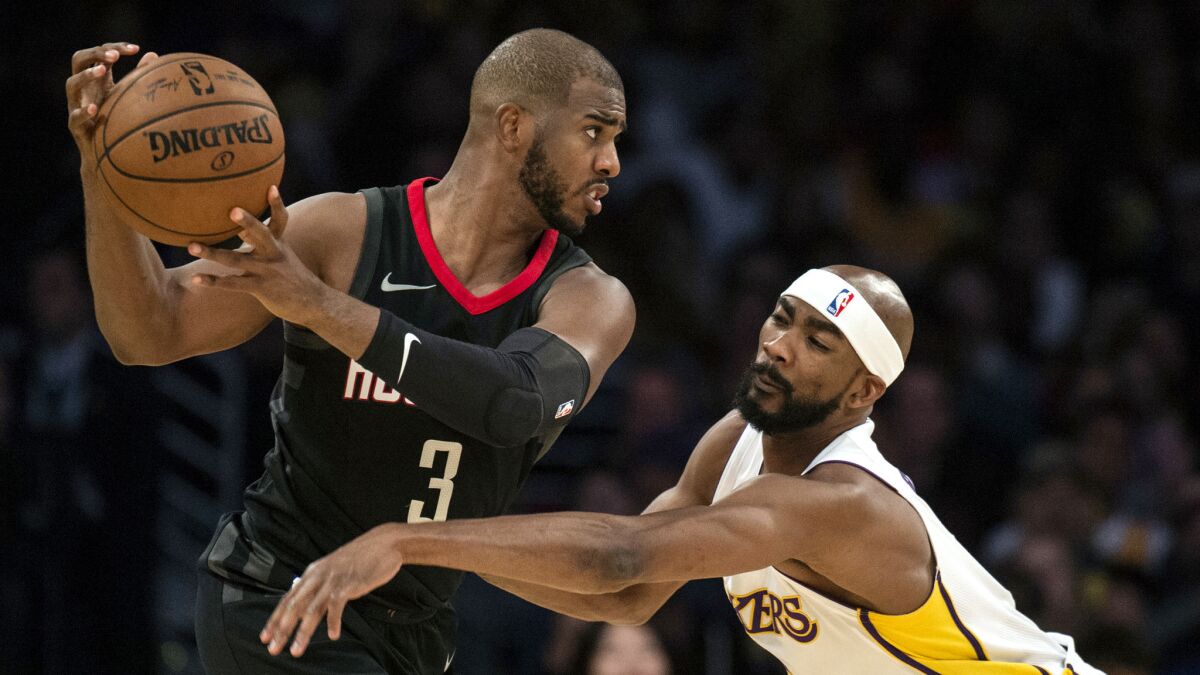 Curry:
"I had a stretch where I literally didn't play probably 30 seconds. It's a shell shock. In college when you're the best player on your team and have been for a while. All these new types of situations — you have to figure out how to deal with it mentally but also stay ready for when your time comes.
"I wouldn't say it killed my confidence, more so it checks you. You looked at high school, most guys who get to this level they had a solid college career. You don't really deal with literally not playing. Sitting fourth quarters or little things like that. … That's a learning experience to try to stay patient, not let it kill your confidence but not let it kill your spirit, either."
Lesson 3: Coaches can teach you and they can challenge you. Make that work for your future.
::
Wall:
"I always had pressure on me since I became the No. 1 player in the country my junior year. Every time I went on the court, everybody wanted to take my title from me. So I'm like, 'OK I want to earn it.' I wanted to go out there and get it."
Damian Lillard, sixth overall pick by the Portland Trail Blazers in 2012:
"I mean, I guess that's good pressure. For me, I come in here and I took a lot of pride in wanting to be a huge part of that change. I guess when that's what's tagged to your name and what people expect of you, you've gotta embrace it and you've gotta have fun. Because if it doesn't happen, it doesn't happen. If it doesn't work out, at the end of the day it's a team game, the right pieces have to be in place to be successful.
"When you embrace it and you know in your mind it's going to work out because that's the only option, you tend to work a little bit harder and you're more dedicated to it because you want to be as sure as possible that it goes that way."
Lesson 4: This franchise needs you to change its future, find strength in the pressure.
::
Conley:
"You're like 19 years old, they're supposed to be listening to a young guy like you. It was [hard] trying to figure out how to do that. I had some great veterans on our team. Damon Stoudamire was there with me. Mike Miller. I really just asked a lot of questions. How can I be better? What's the best way to go about being a leader for a team? How can I make myself better as a player? … The game is all about confidence and being able to go out and play your game. Once I felt it, everybody believed in me."
Wall:
"It was a lot [more] difficult for me because we had the stuff that happened with Gilbert [Arenas] and those guys, dealing with that, then a lot of the veteran guys were gone. That got a lot of veteran guys out of there by the time I came in, so it was basically me trying to establish."
Lillard:
"I think the hardest thing was having a big role on the team but being a rookie. Not trying to step on anybody's toes or not trying to seem like you're anointed or you got more power than anybody else.
"...A couple of my assistants would tell me you gotta talk more, you gotta be more vocal. I did it as I got more comfortable. The more situations I saw myself in, late-game situations or blown coverages or situations where I noticed what type of defense or what kind of coverage the other team is in, then I can go to my teammates and say, 'When they do this I need you to roll into the gap because then the help-side is going to come over and it'll be a three on the opposite side.' Stuff like that I had to be out there and be thrown into the fire over, I guess, a period of time so I could recognize what I needed to say. What I needed to be vocal about."
Paul:
"It can be tough. It can definitely be tough. But you gotta try to figure it out. I remember I had some really good assistant coaches, Darrell Walker, Kenny Gattison. Those guys used to always tell me to be more assertive. … My coaches used to stay on me. 'Go. Play. Lead."'
Lesson 5: Find people who can help because, ready or not, your team will need you to lead.
Get our high school sports newsletter
Prep Rally is devoted to the SoCal high school sports experience, bringing you scores, stories and a behind-the-scenes look at what makes prep sports so popular.
You may occasionally receive promotional content from the Los Angeles Times.