Galaxy linked to Zlatan Ibrahimovic move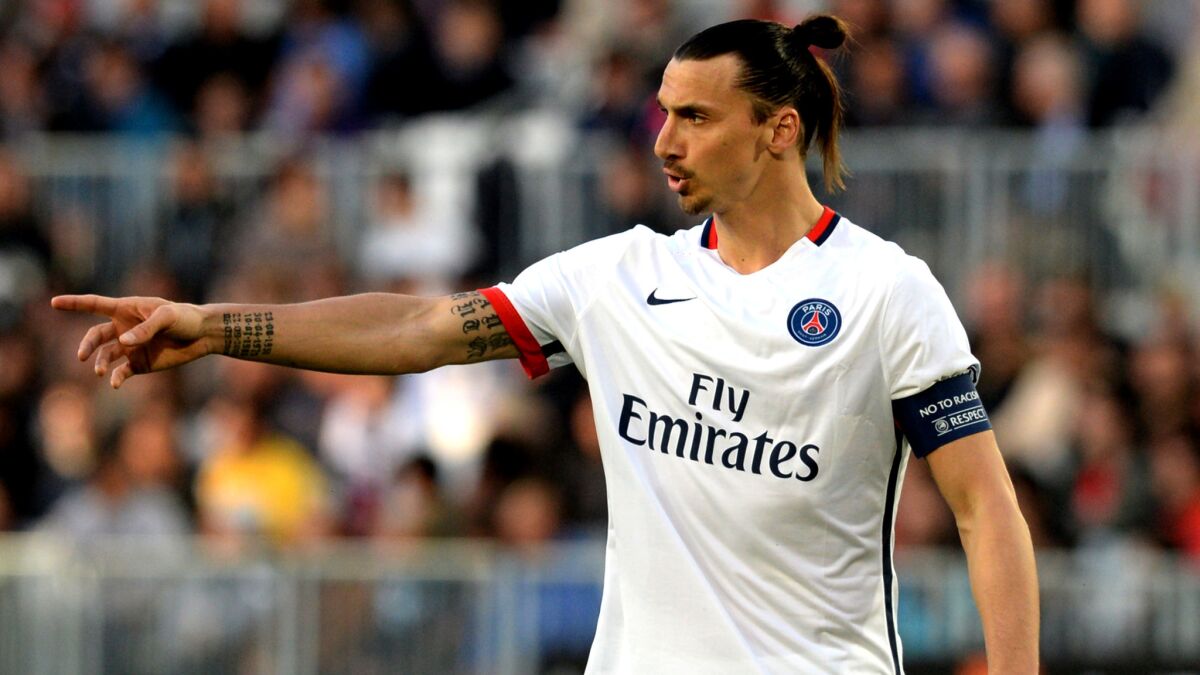 Galaxy President Chris Klein on Thursday downplayed reports the team was close to landing Swedish star Zlatan Ibrahimovic on a free transfer.
Ibrahimovic, who led Paris-Saint Germain to the last four French league titles, has said he will leave the club this summer. Where, exactly, he's going is uncertain, though. One possible destination is England's Manchester United. Another is Los Angeles, according to Sky Italia, which put the odds of Ibrahimovic joining the Galaxy at 90%.
Klein would neither confirm nor deny media reports claiming the team has spoken with representatives for Ibrahimovic.
"I can't comment," he said.
Ibrahimovic, who has played in five European leagues, has long expressed a desire to play in Major League Soccer and has been linked to a U.S. move many times over the last four summers. He will turn 35 this year, though, so this might be the time to finally make the move.
Ibrahimovic had 49 goals and 16 assists for PSG in all competitions this season.
"I would like to play in the U.S., absolutely," he told Yahoo Sports last summer. "Which team? Am I allowed to say? No, I cannot say that."
Nor could the Galaxy, who would have to clear a designated player spot to entice Ibrahimovic, who Forbes said made $37 million last year. Among soccer players, only Cristiano Ronaldo and Lionel Messi made more.
"We have three DPs," Klein said in reference to Robbie Keane, Steven Gerrard and Giovani dos Santos. "And we have no plans to move any of them."
But the Galaxy was in the same position last summer when they signed Dos Santos to a DP deal. The team did that by using league allocation money to pay down the contract of Omar Gonzalez, freeing a DP spot that allowed them to sign Dos Santos to a $27-million contract.
The Galaxy could have two DP spots open up in December when the contracts of both Gerrard and Keane expire. However, one of those spots will automatically go to Nigel de Jong if the midfielder appears in 19 of the Galaxy's final 24 games.
Since signing David Beckman to the first designated-player contract in MLS history in 2007, the Galaxy have been mentioned in virtually every conversation involving big-name players coming to the U.S. And under Klein and general manager/coach Bruce Arena, the team has been aggressive in pursuing many of those players.
In the case of Dos Santos, for example, the two sides had been talking for four years before getting a deal done.
So while the Galaxy were clearly trying to tramp down the possibility of an imminent Ibrahimovic deal Thursday, they also refused to shut the door completely.
"You never know," one executive said. "Crazier things have happened."
Follow Kevin Baxter on Twitter: @kbaxter11
---
All about the beautiful game
Go inside the L.A. pro soccer scene and beyond in Kevin Baxter's weekly newsletter.
You may occasionally receive promotional content from the Los Angeles Times.