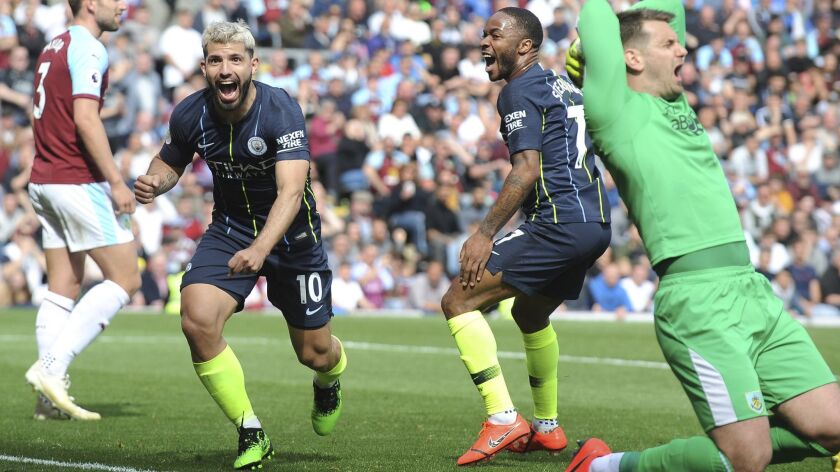 The league season in Europe is winding down with four teams chasing the only two championships that are undecided. Three of the four teams still in the hunt for those titles play on TV this weekend:
EPL: The EPL race appears headed for a photo finish with defending champion Manchester City leading Liverpool by a point with two games left. City plays at home to eighth-place Leicester City on Monday (NBCSN, noon PT), then finishes with Brighton, which enters the season's penultimate weekend in danger of being relegated. Liverpool finishes at home against seventh-place Wolverhampton, which is still battling for a Europa League invite. But that game might not matter if the Reds don't first beat mid-table Newcastle on Saturday at St. James Park (NBCSN, Universo, 11:45 a.m. PT). That won't be easy given that Liverpool is coming off a 3-0 loss in Barcelona in a Champions League semifinal Wednesday and has won once in its last seven Premier League trips to Newcastle.
Sign up for our weekly soccer newsletter »
Bundesliga: The only other league title still up for grabs is in Germany, where Bayern Munich enters the weekend with a two-point lead over Borussia Dortmund with three games to play. Bayern begins its final push Saturday at home against last-place Hannover (FS2, 6:30 a.m. PT), a team it has dominated in Bundesliga play. Dortmund is on the road Saturday, traveling to Werder Bremen (FS2, 9:30 a.m. PT), a team that still has hopes of earning a Europa League berth.
kevin.baxter@latimes.com | Twitter: @kbaxter11
---