Britney Spears' 'autobiographical' album on auto-pilot
Something of a modern-day Brigitte Bardot, Georgia May Jagger is the youngest daughter of supermodel Jerry Hall and Rolling Stones guitarist Mick Jagger. She's taken a liking to modeling, with her signature asset: a gap between her two front teeth.
(Henry S. Dziekan III / Getty Images for Sunglass Hut)
Zoe Kravitz took the my-dad's-a-rock-star-and-I'll-be-one-too-thing to heart. As the lead singer of Elevator Flight, Zoe and her mates have performed on the same stages as the Roots and the Black Keys. She's also acted in "X-Men: First Class" (2011), "After Earth" (2013) and "Californication."
( Ilya S. Savenok / Getty Images for H&M)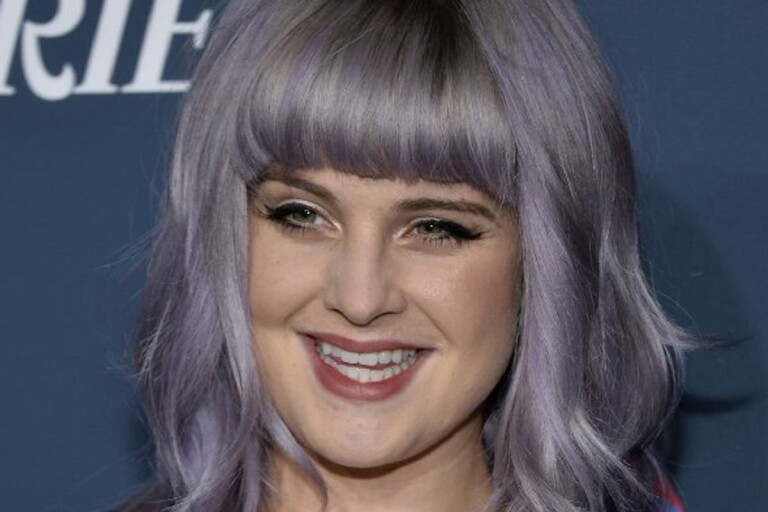 Kelly Osbourne was introduced to the world as a harshly honest, tatted teen on MTV's reality show "The Osbournes." She turned to music, launching two albums: "Shut Up" (2002) and "Sleeping in the Nothing" (2005), but has since evolved. She now gives style advice on E!'s "Fashion Police."
(Frazer Harrison / Getty Images for Variety)
Early on, Lily Collins took an interest in journalism and acting. She wrote the "NY Confidential" column for Elle Girl and was a Nickelodeon TV correspondent. Now an actress, she's appeared in "The Blind Side," (2009), "Mirror Mirror" (2012) and "The Mortal Instruments: City of Bones" (2013).
(Abraham Caro Marin / AP Photo)
Kimberly Stewart shot to fame as Paris Hilton's club-hitting sidekick. These days, she's a mother to young Delilah, whose father is Puerto Rican actor-producer Benicio Del Toro.
(Danny Martindale / Getty Images)
A paternity test revealed that Daisy Lowe was rock royalty. Since then she's been handpicked by designer Karl Lagerfeld to walk the Chanel runway and later modeled for Nanette Lepore, Vivienne Westwood and Burberry. She also posed topless for Esquire and nude for Playboy.
(Ben A. Pruchnie / Getty Images)
Fashion designer Stella McCartney didn't need to lean on her father's Beatles fame. At 16, she interned with French fashion designer Christian Lacroix and went on to study fashion design in London. Stella became chief designer of French line Chloe and then launched her own popular label.
(Peter Kramer / Getty Images for North America)
Theodora began modeling at 14 years old for a Tommy Hilfiger campaign alongside Mick Jagger's daughter, Lizzy. Since then she's been snapped by world-renowned photographers and scored the covers of Glamour Italy, Nylon UK and Rolling Stone. Her younger sister Alexandra plays the model cards as well.
(Henry S. Dziekan III / Getty Images for Sunglass Hut)
Frances Bean Cobain's mother, Courtney Love, supposedly used heroin during her pregnancy, so Frances was taken away. She also visited her father, Kurt Cobain, in rehab until he died. Love later disowned Frances, and photos of her taken by YSL's Hedi Slimane also drew a spotlight.
(Steve Granitz / WireImage)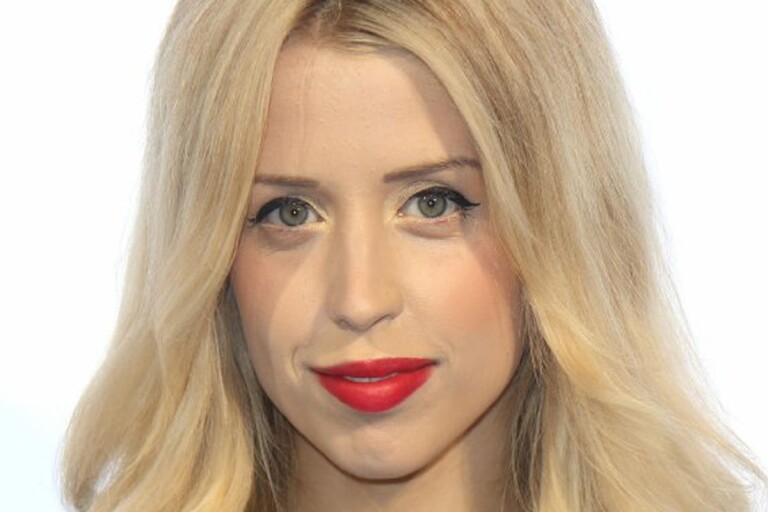 Peaches wrote and starred in a documentary about herself as a teenager, "Peaches Geldof: Teenage Mind" (2005). That was after photos of her using heroin hit the Web. In addition to taking care of her two sons, she hosted TV specials. Geldorf was found dead in her home on April 7. She was 25.
( Mike Marsland / WireImage)
Like Wile E. Coyote realizing too late that he's walked off a cliff and is standing on thin air, "Britney Jean," the new studio album from Britney Spears, is marked with so many sleights of hand, dubious lyrics and bombastic but boringly simple melodies that the too-rare levitation of its better moments seems an animation trick.
Item one: "It Should Be Easy," a song that practically wallows in its own failure. Featuring a cameo by the album's executive producer, will.i.am, the track casts doubt on his utility, as evidenced by these lazy lines: "Love, it should be easy / It shouldn't be complicated / It should be easy." Deep insight, indeed, augmented with the rocky syllabic mess in the chorus' kicker: "I don't know how or where else to say it." Here's an idea: Rather than surrender and admit you don't know how to say it, follow the advice in "Work Bitch" and "work hard, like it's your profession."
Such potholes dot "Britney Jean," which the 32-year-old Spears has described as her most personal and open album yet. The singer co-wrote many of the songs, which traces the ups and downs of a life spent in and out of love.
PHOTOS: Katy Perry in concert: onstage and offbeat
But if this is Britney in revelation mode, there's very little beneath the album's many cliches to suggest insight, let alone the unfiltered honesty of autobiography. Much of "Britney Jean" devolves into an abyss of electro-neutral bangers produced by the reigning kings of danceable obviousness, Will.i.am and David Guetta.
"Passenger" features Spears' voice so digitally overworked that she doesn't sound like herself, her recognizable tone infused with some weird nasality that unintentionally suggests an android Betty Boop. Elsewhere, in "Perfume," her perfectly manipulated pitch sings, "I'm going to mark my territory," an unfortunate choice of words given the metaphor's less flattering origins in the animal world.
"Body Ache" lazily pairs sex and sweaty dancing with fifth-grader rhymes: "I know you feel my fire/Draw you into my flame/Tonight we take it higher/What I got ain't no game." "Til It's Gone" is so unspecific as to be laughable. "I'm blind from the tears that fall like rain," she sings, unconcerned or unaware that this leaden simile contradicts the notion that real emotional energy was expelled in writing words so seemingly "personal."
PHOTOS: Miley Cyrus before and after Disney
It all adds up to a drag, considering the shimmering promise of the first track, "Alien." Filled with cool UFO sounds and vast-as-the-cosmos echo, the song introduces our heroine by acknowledging self-obsession in her past through a voice so coated in electronic effects that it's rendered nearly pixilated.
Produced by the effervescent electronic stylist William Orbit, best known for his work with Madonna (most notably on "Ray of Light"), that first song bumps with catchy rhythm. The only track on the album to feature Orbit's production, it introduces a confident Spears doing what she does best: inhabiting a seductive, if shallow, space within perfectly imagined, seamlessly constructed electronic pop songs.
Unfortunately, "Alien" is the outlier on "Britney Jean." The bedroom-personal "Tik Tik Boom," an otherwise killer instrumental track that features rapper T.I., frantic snares and a crawling dubby rhythm, is mired in silly lyrics about dynamite and exploding sex. That leaves us with a lot of bloat, programmed with half-hearted tropes of the dance floor, pumped out as a sonic commodity.
"You'll never know what you've got 'til it's gone," she repeats on "'Til It's Gone," which finds the singer seemingly running on fumes lyrically with few interesting ideas to communicate. Whatever unique skills Spears once had — what were they again, anyway? — "Britney Jean" suggests she better prepare herself for the reality that she's losing them fast.
Britney Spears
"Britney Jean"
(RCA Records)
One and a half stars out of four
---
The complete guide to home viewing
Get Screen Gab for weekly recommendations, analysis, interviews and irreverent discussion of the TV and streaming movies everyone's talking about.
You may occasionally receive promotional content from the Los Angeles Times.