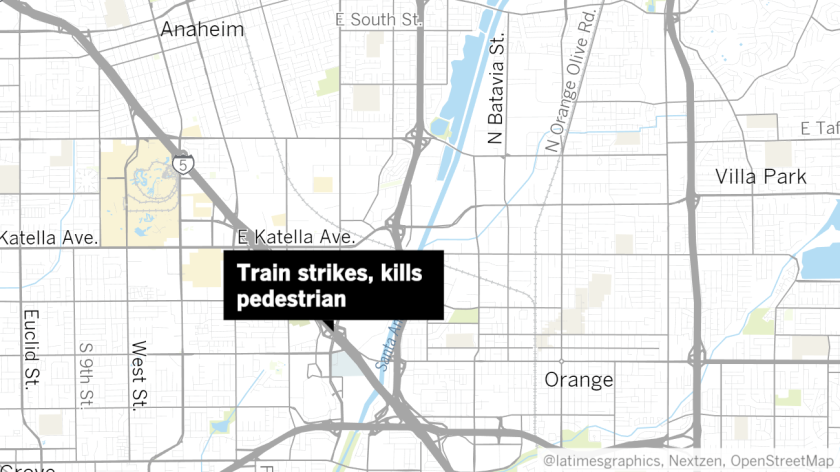 One person is dead after being struck by an Amtrak train in Anaheim, authorities said Tuesday.
The Anaheim Police Department received a report at 11:45 a.m. about a pedestrian being struck near Cerritos Avenue and State College Boulevard. The person died at the scene and has not been identified, said Daron Wyatt, an Anaheim Police Department spokesman.
State College Boulevard remained closed in both directions between Howell and Katella avenues as investigators look into the death.
alejandra.reyesvelarde@latimes.com
Twitter: @r_valejandra
---