Los Angeles politicians place their Super Bowl bets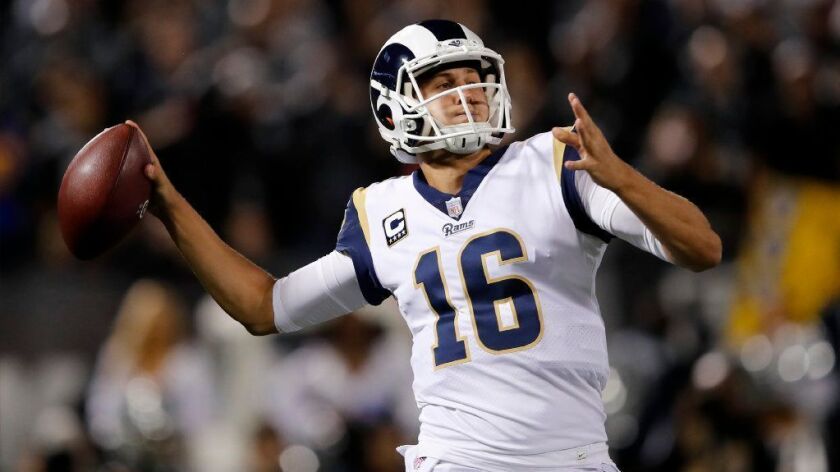 Los Angeles City Council President Herb Wesson has bet Boston City Council President Andrea Campbell a box of See's Candies, a bag of Coffee Bean & Tea Leaf coffee, and a bottle of wine from San Antonio Winery that the Los Angeles Rams will win Super Bowl LIII Sunday in Atlanta.
For her part, Campbell has wagered a Gillette shaving kit, Phillips chocolates and Dunkin Donuts coffee. Campbell and Wesson have also agreed that the loser will wear a jersey of the winning team at the first council meeting or public appearance following the game.
Wesson's offerings are an interesting smattering of Angeleno culinary pride. The Coffee Bean & Tea Leaf chain started in Los Angeles and still calls the city home. See's was founded in Los Angeles and still operates a factory in the city, though it is now headquartered in South San Francisco. San Antonio Winery has been in business since 1917 in Lincoln Heights.
Wesson should avoid the controversy Mayor Eric Garcetti found himself in back when the Dodgers faced the Houston Astros in the World Series in 2017.
Garcetti wagered a "uniquely L.A. meal" to include beer from Golden Road Brewing.
Garcetti's choice of suds upset L.A.'s craft beer community, which argues that Golden Road Brewing no longer represented L.A. since it is now controlled by Belgian beer giant Anheuser-Busch InBev.
The Los Angeles mayor and his counterpart in Boston, Marty Walsh, skipped bets last fall when the Dodgers and the Red Sox faced each other in the World Series.
Walsh claimed he was superstitious after losing a series of sports bets in previous years: In 2014, Walsh lost bets on games in which the NFL's New England Patriots, the NHL's Boston Bruins and the Boston College football team all lost.
When the Patriots made it to the Super Bowl in 2015, he did not make a bet — and the team won.
Los Angeles Congresswoman Karen Bass, who represents the Los Angeles Memorial Coliseum, wagered a bottle of California wine with Rhode Island Congressman Jim Langevin, who will send over a gift basket from the Sons of Liberty distillery in the Ocean State.
The Los Angeles-Boston rematch also gives Los Angeles Congressman Adam Schiff the chance to re-up his bet with New England Congressman Joe Kennedy III:
Gov. Gavin Newsom also got in on the action Friday.
Newsom's office said he and Massachusetts Gov. Charlie Baker are making a charitable wager. The governor representing the losing team, along with his staff, has to perform a community service project wearing the jersey of the winning team.
---
The stories shaping California
Get up to speed with our Essential California newsletter, sent six days a week.
You may occasionally receive promotional content from the Los Angeles Times.