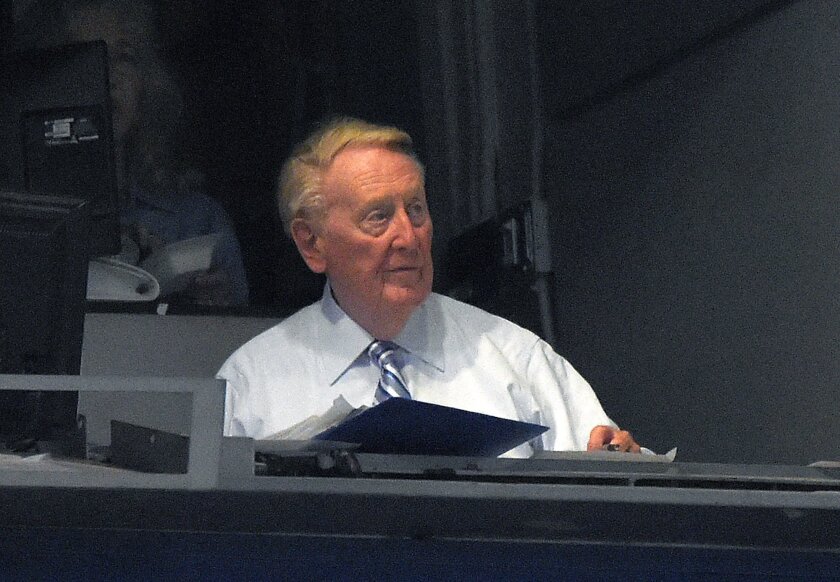 In case you were in a dark cave and missed it, Vin Scully announced on Friday that he would be returning next season, his 67th as voice of the Dodgers. Scully turns 88 in November. The announcement was made during the second inning of the game against the Cubs in a video featuring Magic Johnson and Jimmy Kimmel. You can see the video here. This is great news for Dodgers fans, as Scully is the best broadcaster in baseball history and still a pleasure to listen to. Then, on Saturday, he said that next season will probably be his final season, which brings up the elephant in the room:
For most of us in Southern California, we don't get to hear Vin Scully broadcast Dodgers games. We get him for three innings on the radio, and that's it, since most of us still can't watch them on TV.
The entire, complicated nuances of the current TV impasse are too lengthy to get into here, but you can read about it here and here and here.
Who do you blame the most for the TV impasse? Vote in our poll and let us know:
---