Siblings will help Jim Buss and Mitch Kupchak hire next Lakers coach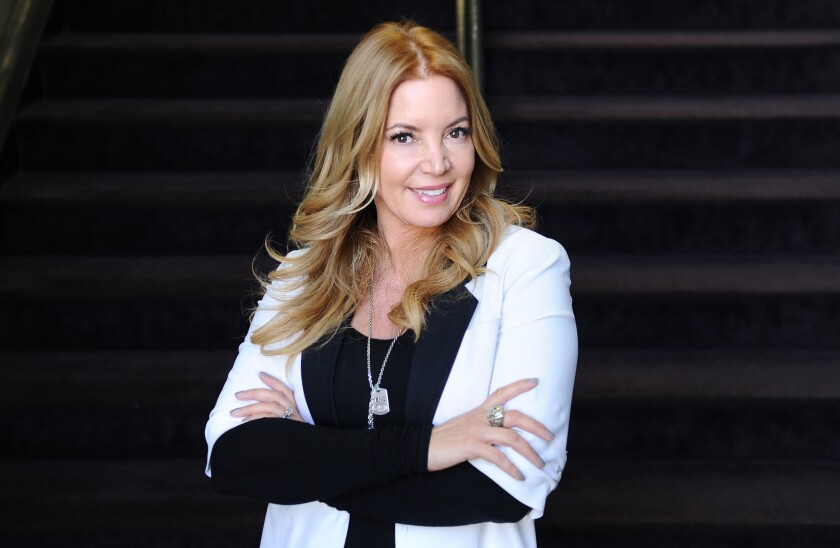 The Lakers' coaching search isn't unusual only because of its slow speed. It's their first one since the 1970s that didn't involve Jerry Buss.
The venerable Lakers owner died last year, leaving an obvious void at the top of the team's hierarchy and prompting an addition to this year's search: Jeanie Buss.
She will have added input in finding Mike D'Antoni's replacement, The Times has learned.
Lakers executives Jim Buss and Mitch Kupchak will do the majority of the work via phone calls and interviews with numerous candidates but Jeanie Buss will be updated continually and offer feedback if she feels the need.
"Jeanie's involved in the process of finding him," said a person familiar with the situation.
As team governor, Jeanie holds the highest position in the franchise, a role she assumed after her father's death.
The Lakers could ultimately meet with 10 coaching candidates but once the two Buss siblings and Kupchak narrow the field dramatically, a recommendation will be presented to the other four Buss siblings — Joey, Jesse, Johnny Buss and Janie Buss Drexel. There will not necessarily be a vote, but it will be a time for the other siblings to ask questions or voice any vehement objections.
"This process is going to involve the Buss family," said the person with knowledge of the arrangement.
The six siblings comprise the Lakers' ownership team, as per terms of Jerry Buss' trust.
The team has been without a coach for four weeks and isn't committed to getting one in place before the June 26 draft.
Clippers assistant coach Alvin Gentry was interviewed Wednesday and former Memphis Grizzlies Coach Lionel Hollins was scheduled to meet with the Lakers on Thursday. Both coaches are interviewing with Cleveland, and Gentry will return to Utah for a second interview with the Jazz.
Kurt Rambis, Byron Scott and Mike Dunleavy have also been interviewed by the Lakers.
Three of the team's last four coaches have resigned or been fired before their contracts expired. Phil Jackson was the exception, coaching two tours over 11 seasons before leaving the sidelines for good in 2011. He became the president of the New York Knicks in March.
Rudy Tomjanovich abruptly resigned midway through the 2004-05 season, Mike Brown was fired five games into the 2012-13 season and D'Antoni resigned April 30 with one more guaranteed year left on his contract.
---
All things Lakers, all the time.
Get all the Lakers news you need in Dan Woike's weekly newsletter.
You may occasionally receive promotional content from the Los Angeles Times.