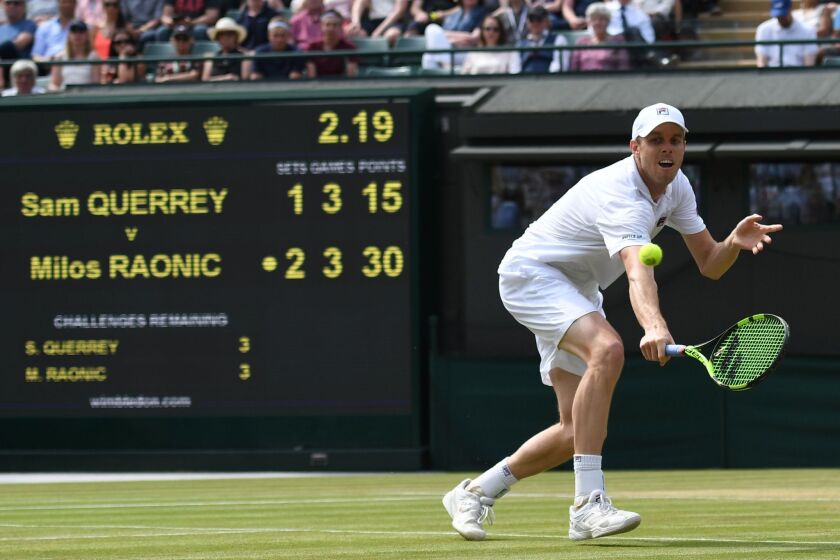 Reporting from London —
For Sam Querrey, the Cinderella run is over.
Four days after knocking the world's No. 1 player, Novak Djokovic, out of Wimbledon, Querrey was eliminated Wednesday by Canada's Milos Raonic, 6-4, 7-5, 5-7, 6-4.
It was the first career Grand Slam quarterfinal for Querrey, a 2006 graduate of Thousand Oaks High School, who followed the victory over Djokovic by beating France's Nicolas Mahut.
But he couldn't get past the roadblock of Raonic, who will play either Roger Federer of Marin Cilic in the semifinals.
---