Darwyn Cooke dies at 53; Eisner Award-winning comic artist and writer
In 2012, comic illustrator and writer Darwyn Cooke took on the unenviable task of creating a prequel comic to Alan Moore and Dave Gibbons' classic graphic novel "Watchmen." It was a tricky assignment but Cooke had an idea of how to best lengthen the series. He added the idea of hope.
"It's a very, very dark book," Cooke told The Times that year. "I don't know about you, when I was younger I used to be a lot more romantically attached to really dark work and I find as I get older I'm looking for work that offers, for lack of a better word, hope. Or a hopeful solution? Or the possibility of a hopeful solution?" It's only natural that Cooke would turn to optimism for help; his work was ingrained with a sense of humanity and wonder pulled directly from his signature retro-touched style.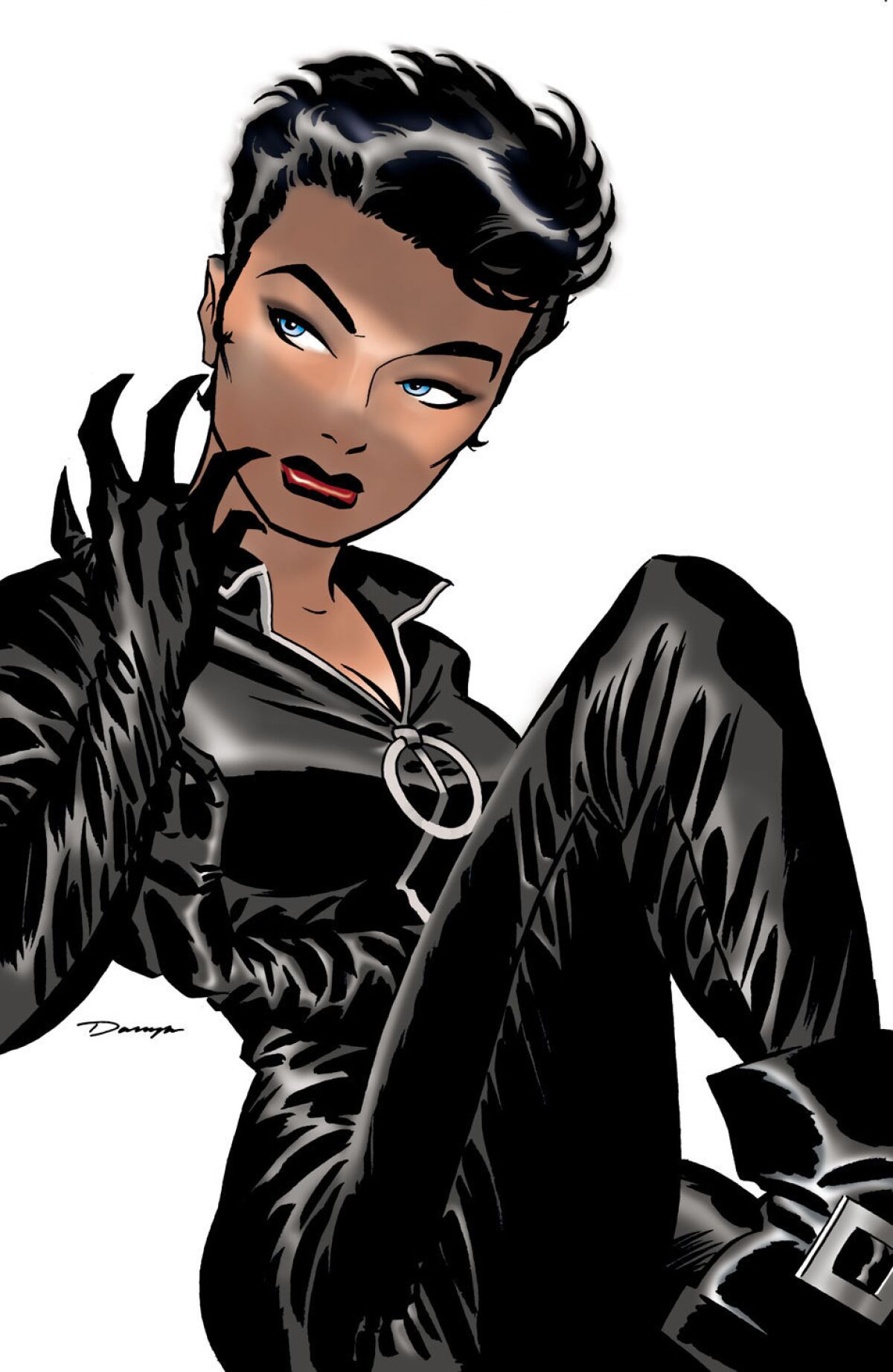 On Saturday, Cooke's family announced that the artist had died at age 53 from cancer, an illness his wife Marsha Cooke disclosed on the artist's website the day before. "We regret to inform you that Darwyn lost his battle with cancer early this morning," the family statement said. "We read all of your messages of support to him throughout the day yesterday. He was filled with your love and surrounded by friends and family at his home in Florida."
Fans, artists and peers flooded social media with remembrances, a testament to his impact in the world of comics. "One of the best things I ever did was convince Darwyn Cooke to revamp Catwoman with me," wrote comic book writer Ed Brubaker on twitter. "For about a year we were making magic together."
Jim Lee, co-publisher of DC Comics told the Times, "Darwyn was a brilliant storyteller whose larger-than-life persona was only matched by the direct simplicity and power of every word and line he put to paper. Very few have the ability or confidence to communicate that succinctly, that clearly. I was not alone in my admiration and envy of his many talents."
The artist's work was loaded with that type of once-in-a-lifetime magic. Take Cooke's recent crop of DC Comics variant covers, for example. The scenes include Batgirl gleefully leading a police chase on her bat-cycle, Wonder Woman shredding on the guitar, and a sleeping Bruce Wayne getting tucked in by his ever-faithful butler Alfred. No matter the context, Cooke's fat, black lines, V-shaped men and hourglass cut women would fill each page with nostalgic charm and bold visuals impossible to turn away from.
Born in Canada, Cooke got his first big break as a storyboard artist on the beloved 1992 cartoon series "Batman: The Animated Series," after responding to an ad for an artist placed by Bruce Timm. The success of the TV show, celebrated for its artistic style and noir-tinged storylines, would open even more doors for Cookie at DC Comics, starting off his very successful graphic novel "Batman: Ego."
In 2001 Cooke would revamp the character Catwoman with the aforementioned Brubaker. Cooke's style would revitalize the character, upgrading her catsuit with the now iconic cat-goggles and expanding her secret identity Selina Kyle with a look so on point it, could easily be mistaken for a 1950s women's fashion magazine ad.
The Cooke signature was rapidly becoming the high-water mark at DC Comics, and that would only grow when the 2004 books for "DC: The New Frontier" landed. Set in the 1950s, this six-issue miniseries would showcase Cooke's abilities like no other, and earn him an Eisner Award in 2009 for best finite series/limited series (one of many Eisners he would collect throughout his career). By 2010 there were hardly any members of the DC Comics heroes' Rolodex or rogues gallery that Cooke hadn't touched, from the Spirit to Superman.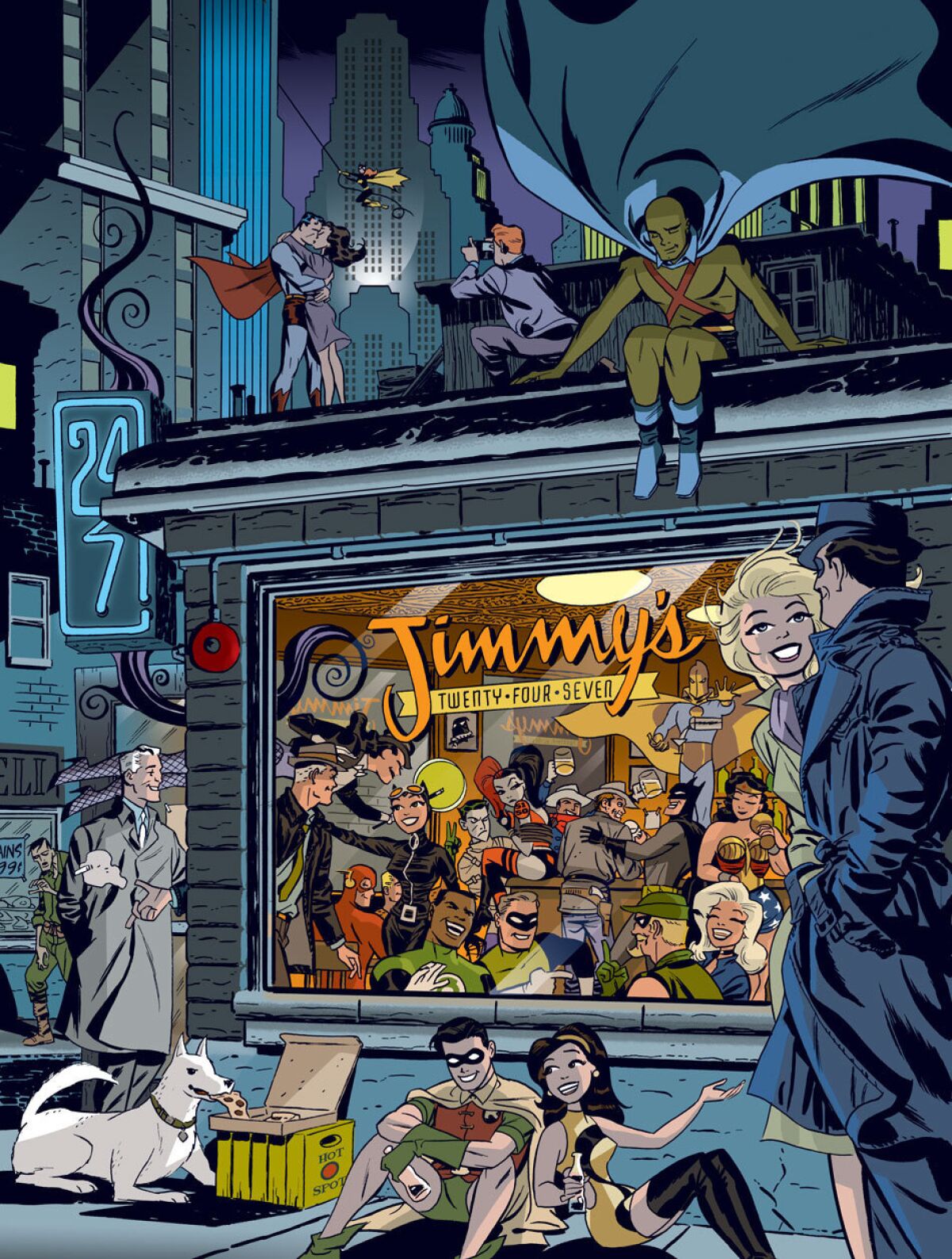 But not all of Cooke's comic contributions came in the form of tights and a cape. Somehow the artist swayed novelist Donald E. Westlake into granting the rights for him to translate the 1962 crime novel "The Hunter" into the 2009 graphic novel "Richard Stark's Parker: The Hunter" for IDW. Scott Dunbier and Cooke's blue-hued, noir novel was dubbed a stroke of genius by many, including director Guillermo del Toro who wrote this online after the news of Cooke's death broke: "Everybody remembers Darwin Cooke for his DC work. I remember him for adoption the Parker books with bravado and love."
The majority of Cooke's work was permeated with boldness. His style and taste would sound like a golden trumpet through the DC Comics catalog. It was loud, daring and it heralded hope.
When asked to elaborate on why he was searching for hope back in the 2012 interview, Cooke responded, "Without getting too far out there, it all speaks right to the heart of our mortality. You start out drawing with crayons as a kid and if you look at Picasso's work when he was 9 and when he was 90, he's basically come full circle. And then there's all that stuff in between. When you're 20, you've basically come to believe that everything you've been told as a kid is a lie and you're looking for material to support that. Then you start to grow out of that and you realize that's not the case and that the dark things are just part of the picture."
In a medium that is currently overburdened with darkness, Cooke's contributions to the comic world shone like a confident beam of wonder.
MORE ON DARWYN COOKE
The comic book world mourns the loss of artist Darwyn Cooke
'Minutemen': Darwyn Cooke goes past the darkness of 'Watchmen'
'The Hunter': Darwyn Cooke and Donald Westlake pull off the perfect crime
---
Get our daily Entertainment newsletter
Get the day's top stories on Hollywood, film, television, music, arts, culture and more.
You may occasionally receive promotional content from the Los Angeles Times.