Alyssa Milano reveals her 2019 goals for the Time's Up movement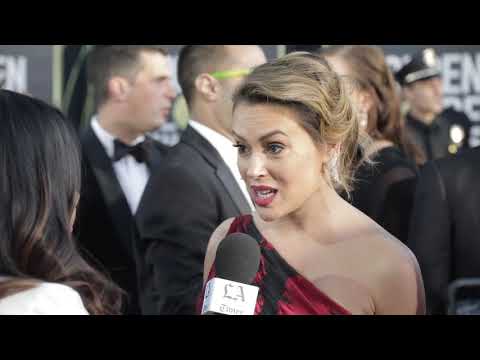 Alyssa Milano discusses the changes and impact that the Time's Up movement has had over the last year.
Time's Up left an indelible mark on Hollywood with its fashion blackout at the 2018 Golden Globes.
Now a year later, actress, activist and #MeToo movement leader Alyssa Milano is looking ahead to what Time's Up could do next — and she's looking far beyond the entertainment world.
"I'm less concerned with the Golden Globes and how this feels," she told The Times when asked about how it felt to be back on the Globes red carpet a year later.
"I'm more concerned with the women in the field who have to farm with no supervision, and the women in prison, and the homeless women, and the women in the military, and people that live paycheck to paycheck that don't have the means to come forward, or feel like they're going to lose their job," she said.
"For me in 2019, I'm going to really try to focus on how I can help those industries."
Watch the full video interview to see what Milano has to say about how Time's Up has changed Hollywood in the last year.