Sean Penn's charity gala raises $3.5 million for Haiti and other communities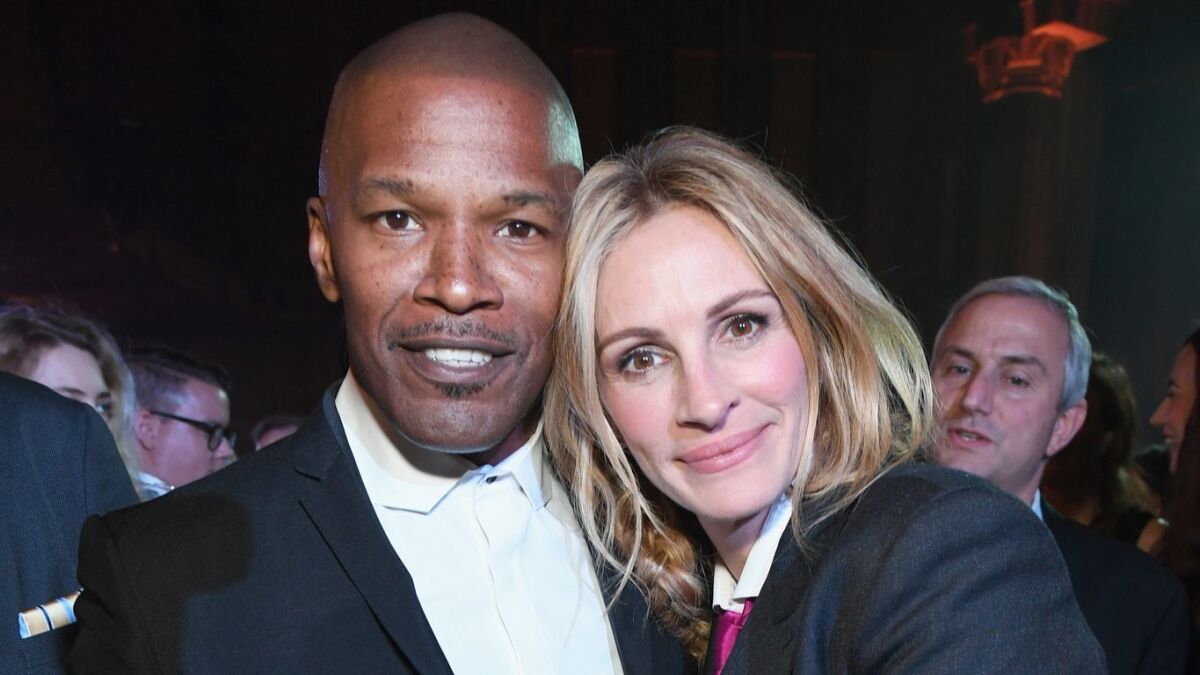 From onstage at Saturday's Community Organized Relief Effort gala at the Wiltern in Los Angeles, host Sean Penn cited two cardinal rules of fundraising, starting with, "Don't bum out the crowd."
After ticking off the world's challenges, including Russia's hyper-sonic nuclear weapons, leaders who politicize the global economy, a rapidly changing climate, plus lies, greed, rage, sexism, racism and a drug epidemic, he admitted, "I know I've broken rule No. 1."
The two-time Oscar-winning actor, however, delivered on his second rule, that of creating "an encouragement of optimism and solutions — that we in this theater may participate in a shift to better days."
The event
Haiti and Beyond raised $3.5 million, while honoring CNN's Anderson Cooper, San Juan Puerto Rico Mayor Carmen Yulin Cruz and Ambassador Kenneth Merten, Haiti's special coordinator. Julia Roberts made the presentation to Cooper.
Relaunched, re-branded and expanded as CORE — Community Organized Relief Effort — the charity had previously been known as the J/P Haitian Relief Organization.
The crowd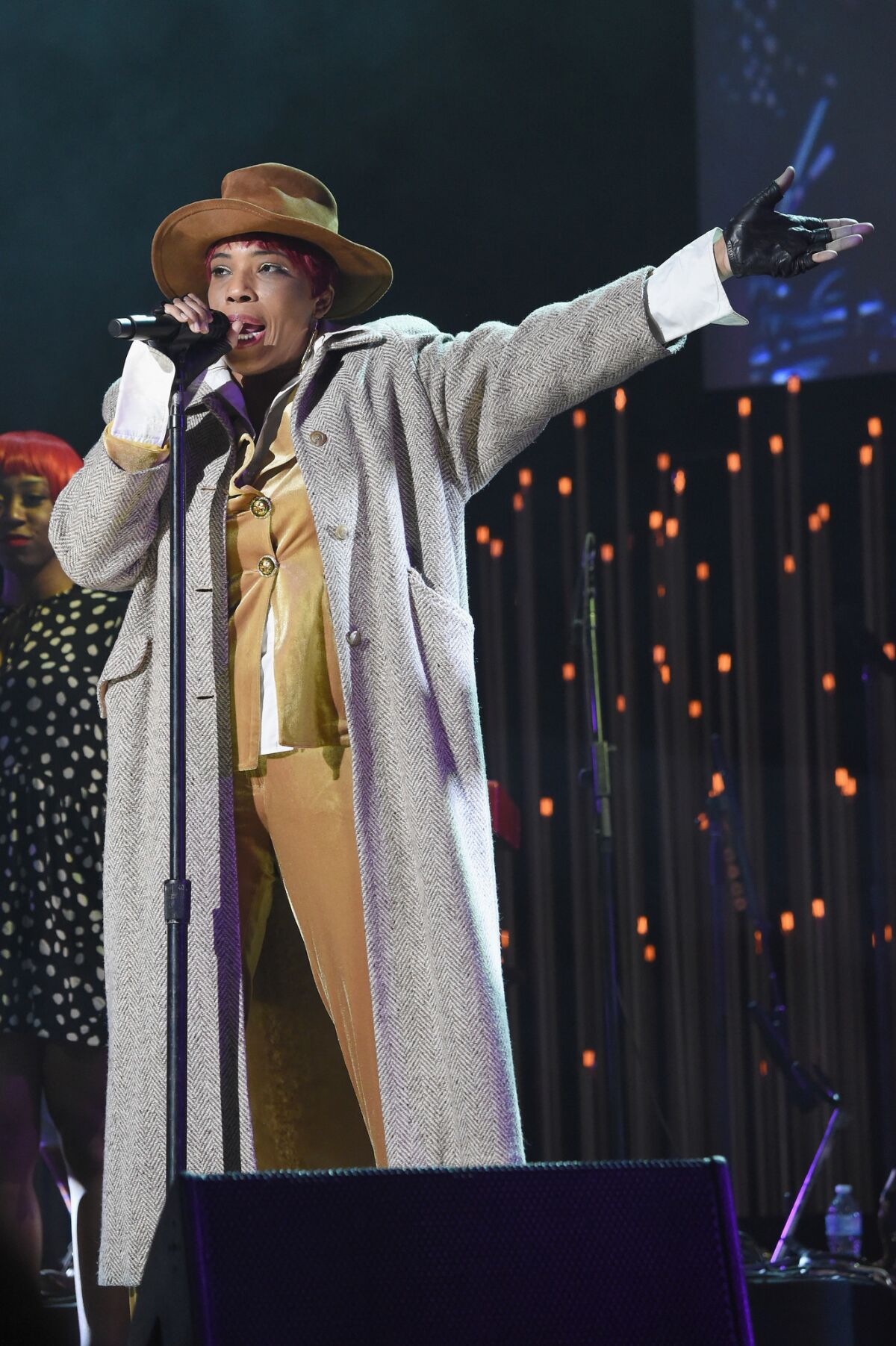 Penn teamed up with talent agent Bryan Lourd and venture investor Aviv Nevo as hosts of the gala, which was packed with stars, including Ben Stiller, Casey Affleck, Jimmy Kimmel, Roma Downey, Mark Burnett, Connie Britton, Sarah Silverman, Mike Myers, Keegan-Michael Key, Allison Williams, Karolina Kurkova, Michelle Yeoh, Johnny Galecki, Sara Gilbert, Soleil Moon Frye, Garcelle Beauvais, Larry David, Rachel Zoe and Taron Egerton.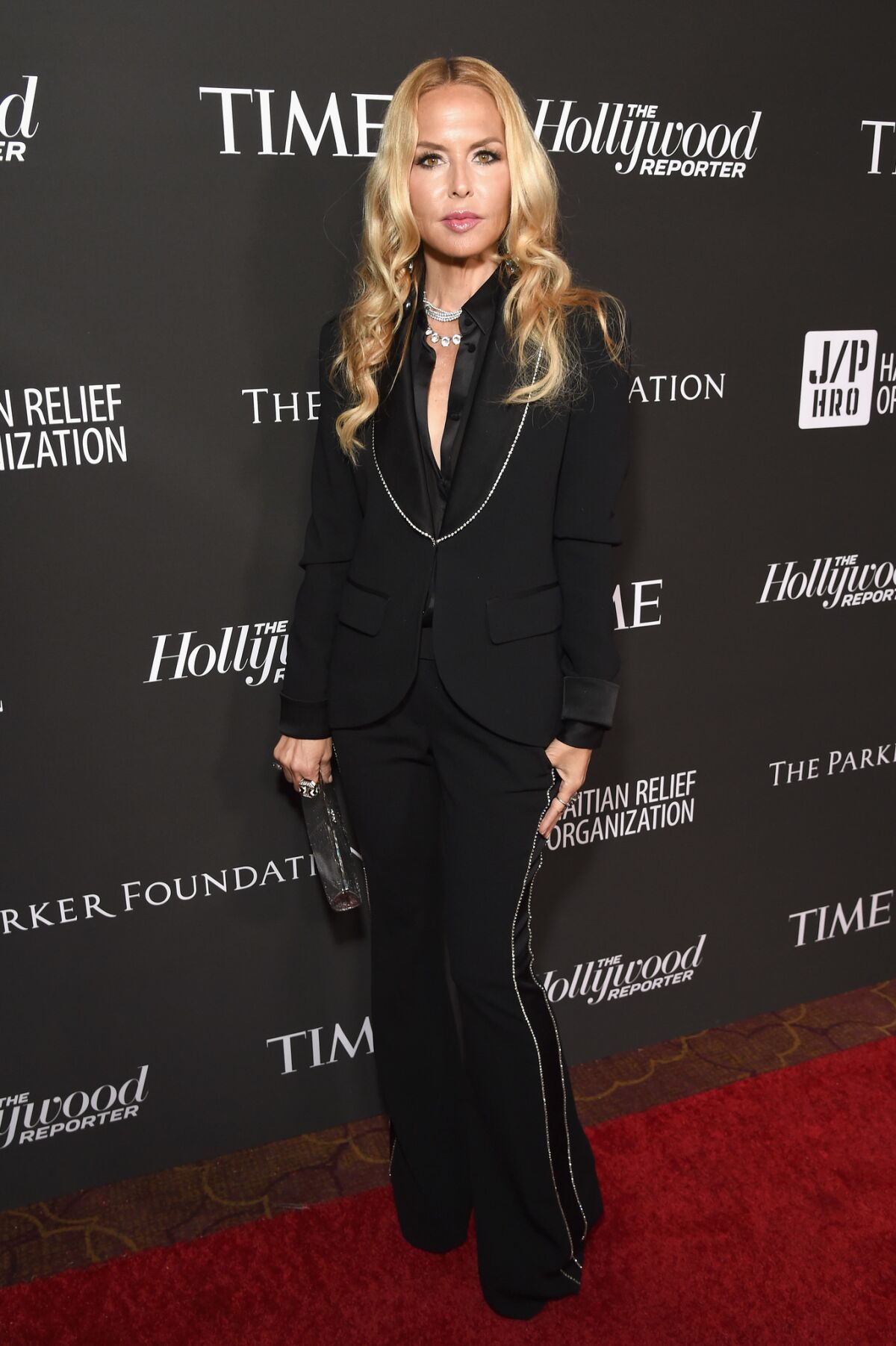 The quote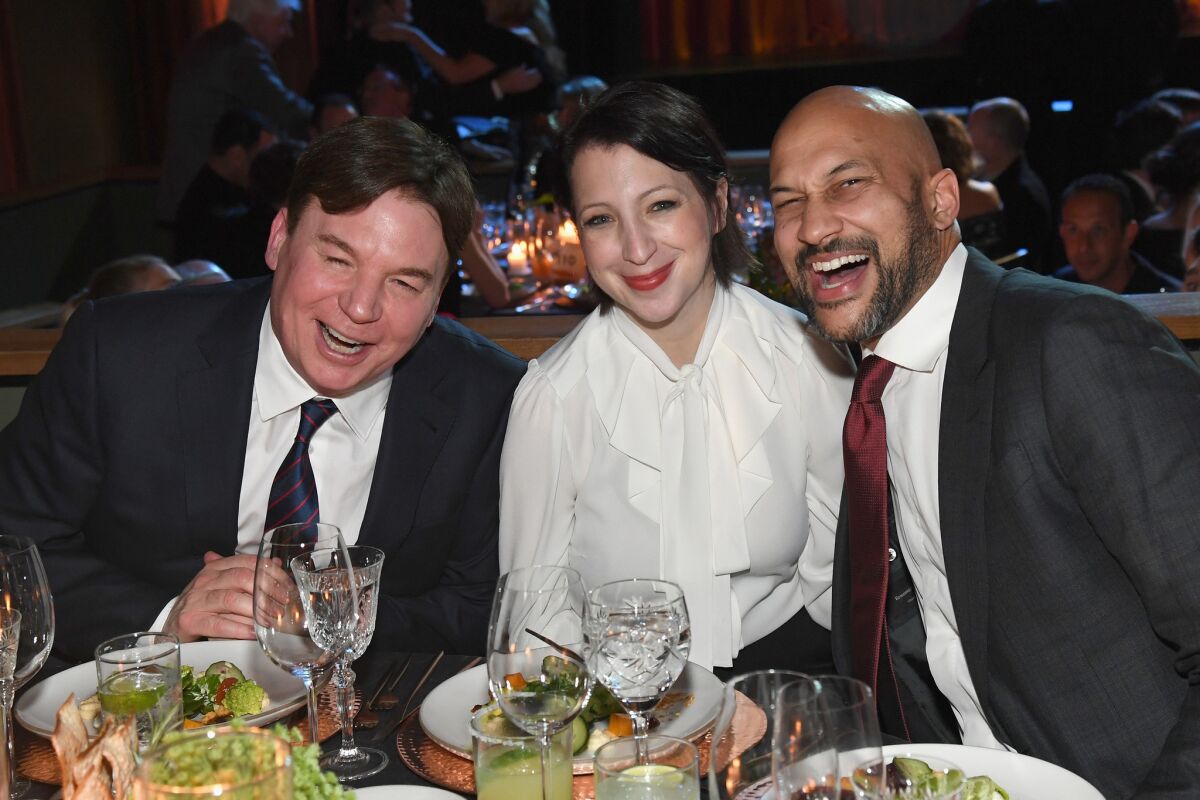 "You are going to do something good while feeling good," said emcee Jamie Foxx, after welcoming the audience. "We are doing good in the world tonight."
And an opening quip? "Only a terrible rejection this year allowed me to be here with you tonight," Penn deadpanned. "For the first time in many years, I applied for a job — a real job job — and I felt that I was qualified and really felt in my heart and soul that I would be hired. But for some reason, President Trump didn't see me as his chief of staff."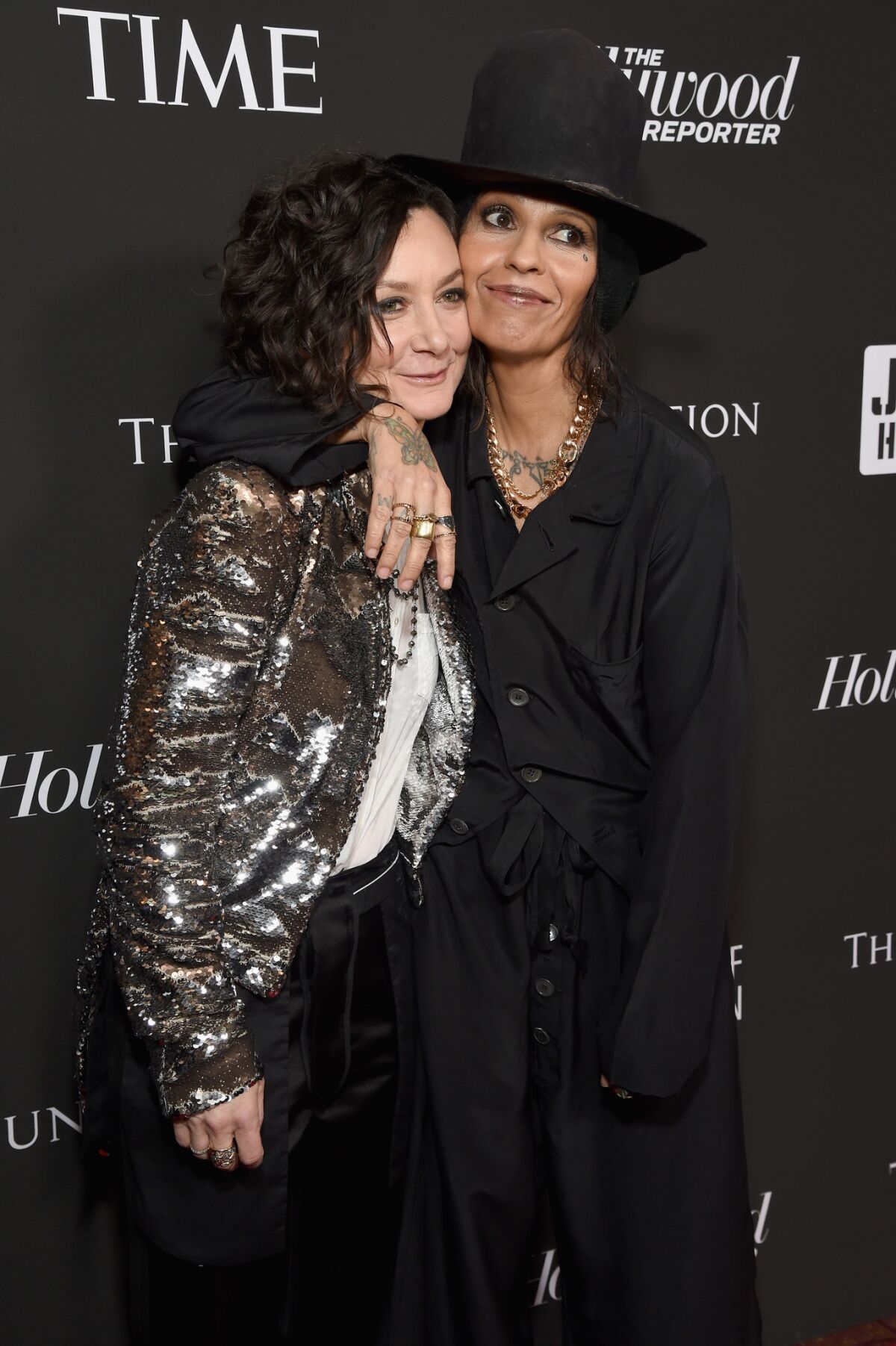 The program
There was no shortage of entertainment, with Macy Gray, Billie Eilish and Yusuf Islam, formerly known as Cat Stevens, all lending their talents.
An auction also figured into the program, as Foxx, Myers and Key all sprang into action to assist auctioneer Andrea Fiuczinski in buoying up bids for such packages as VIP tickets to the 2022 World Cup in Qatar; a journey to Haiti with Cooper and Penn; and tickets for Lin Manuel Miranda's "Hamilton" finale in Puerto Rico.
The numbers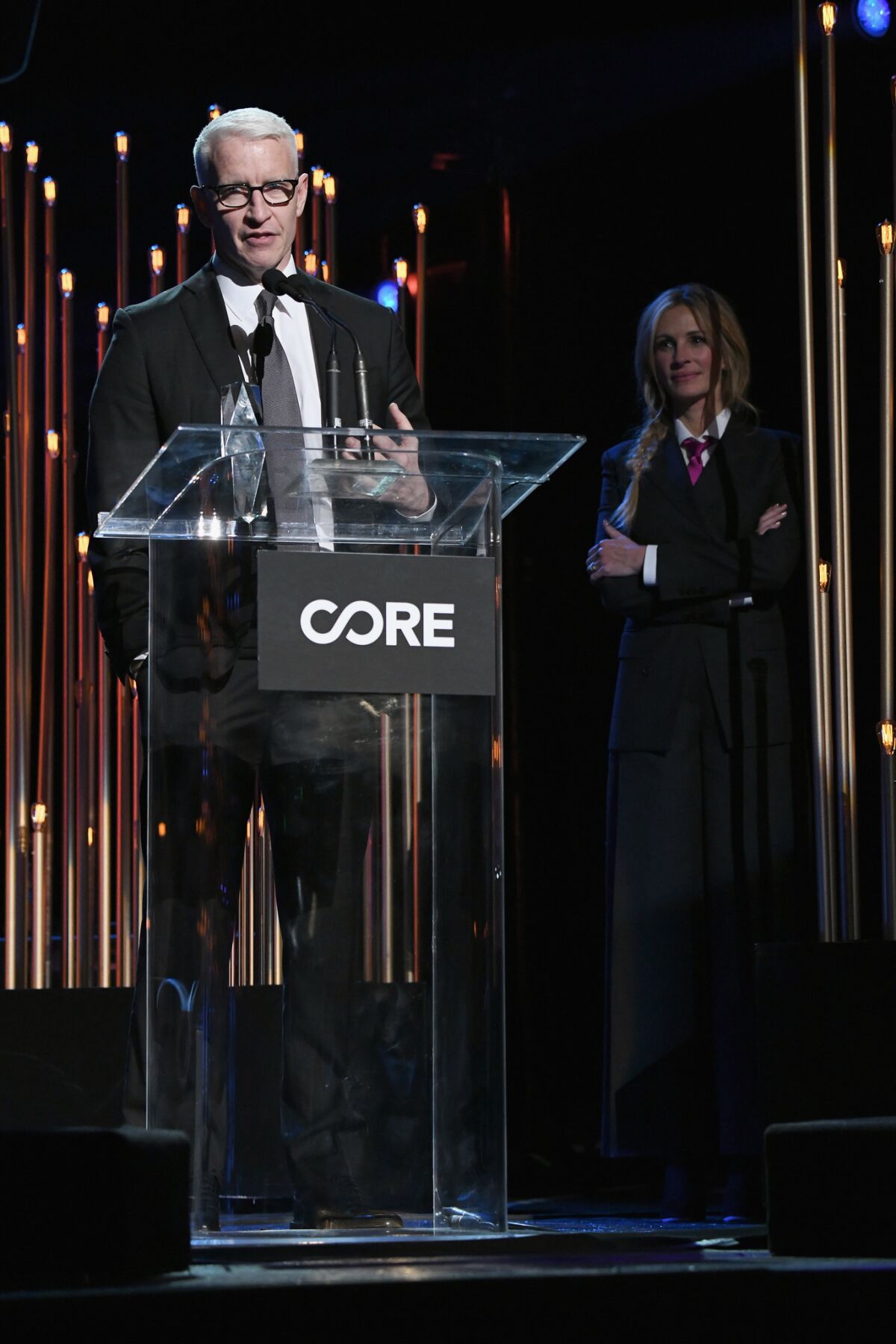 Thanks to the auction, additional contributions and tickets for the more than 400 guests, which ranged from $5,000 to $10,000, proceeds will go toward saving lives by strengthening vulnerable communities in Haiti, the Caribbean and here in the U.S., and helping them to respond quickly and effectively to emergencies.
Ellen Olivier is the founder of Society News LA.
For fashion news, follow us at @latimesimage on Twitter.