Rami Malek wants to celebrate his 'Bohemian Rhapsody' nomination, but has nothing to say about Bryan Singer
Rami Malek became a three-time Golden Globe nominee on Thursday morning thanks to his turn as rock icon Freddie Mercury in the hit movie "Bohemian Rhapsody" (which also scored a surprise nomination for drama film). His previous nominations came for the USA series "Mr. Robot," making this Malek's first nomination for his film work. And he weathered multiple storms to get to this point, including criticism of the film's depiction of Mercury's sexuality and public drama over the firing of credited director Bryan Singer.
So did you break into song when you heard the news?
I might play one of the tunes tonight. I'm coming up on evening now in London. I might do a little celebrating. It's just a tremendous honor to be recognized for this, just to be a small part of [Queen's] legacy is just a gift in and of itself. They've seen every aspect of their life recognized with every award, but this is something that is so unique.
You've said you were hesitant to play such a rock 'n' roll icon. Does the nomination feel like validation you made the right choice?
It was so validating when people came in droves to watch the film — it was this cultural phenomenon and all I kept thinking was, "There's a reason this band has existed for so long and is timeless." For me to have gotten away with this feels like I pulled off some type of feat of nature.
Have you heard from any of the band members today?
Yes, actually. They're just filled with so much pride and it feels like — it's not even like we're friends — they're mentors to me now, but they're more than that. I just have the utmost respect for them. I get to hang with proper rock stars and go to dinner with them in a few nights and maybe toast to Freddie and toast to them and this beautiful moment. It's unprecedented. The cast and crew, for Brian and Roger Taylor, it's an extraordinary moment.
You just mentioned Bryan. What has it been like to promote the film without him?
I was talking about [lead guitarist and vocalist] Brian May. People get confused.
Got it. So do you have anything you'd like to say about Bryan Singer's absence from the movie's press campaign?
Nope.
FULL COVERAGE: 2019 Golden Globe nominations »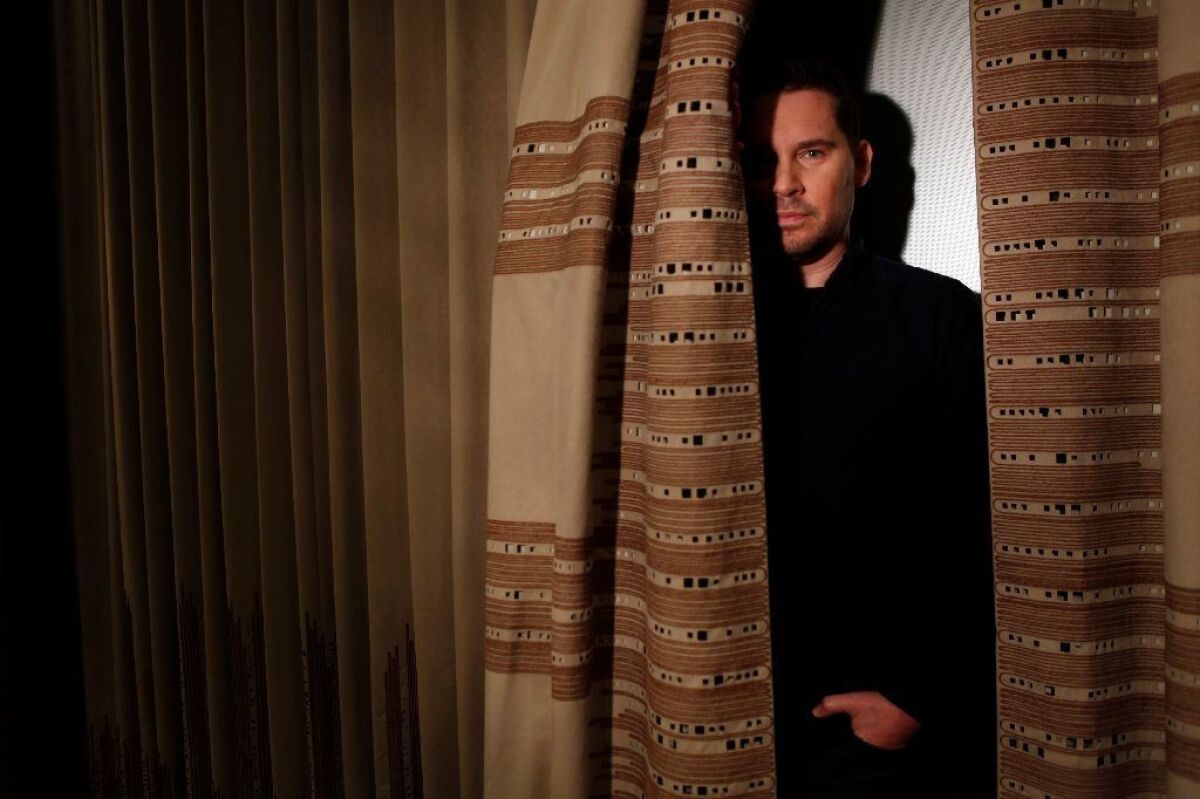 The film has weathered a lot of controversy to become a box office hit. Does that feel vindicating?
I love journalism and critiques of movies. I would never say that I don't read them. I try not to read the ones I'm in. So it's not vindicating in any way, it's just an appreciation for the way we went about making the film. If anyone wants to know about Freddie Mercury and Queen, they have the impetus and the inspiration to do so because of the film.
The Golden Globes were the first to recognize your show "Mr. Robot." Does this awards show have particular importance to you?
I really respect the HFPA. I feel like it allows of the work that gets done in Hollywood to reach the masses. I respect them all as journalists. I owe them an immense debt of gratitude for being among the first to celebrate "Mr. Robot" and for their appreciation of what I had to offer as an actor. I have the utmost respect for their work collectively, and the activism aspect of what they do. The films they restore and the outreach they do is second-to-none.
You seem to know more about the HFPA than most actors!
They take a lot of heat sometimes for being — the size of them — I don't know what it is, but I have respect for what they do.
Some people were confused that "Bohemian Rhapsody" was submitted as a drama instead of a musical. What do you think about that?
I only heard about that recently, and I don't know how to measure these things. They're both very prestigious awards, of course. I do see the film as a drama, I do. I think it does speak to the power of the film and its emotional gravity.
How will you celebrate in London?
I have one piece of promotion to do, but I'll be quite honest and I got to shoot this film here and I rehearsed here for so long, I feel like London has now become a second home. So I'm spending the holidays here. There's something in me that feels like a Londoner. Except this time around, I'll do it in my own accent.
---
Get our L.A. Goes Out newsletter, with the week's best events, to help you explore and experience our city.
You may occasionally receive promotional content from the Los Angeles Times.