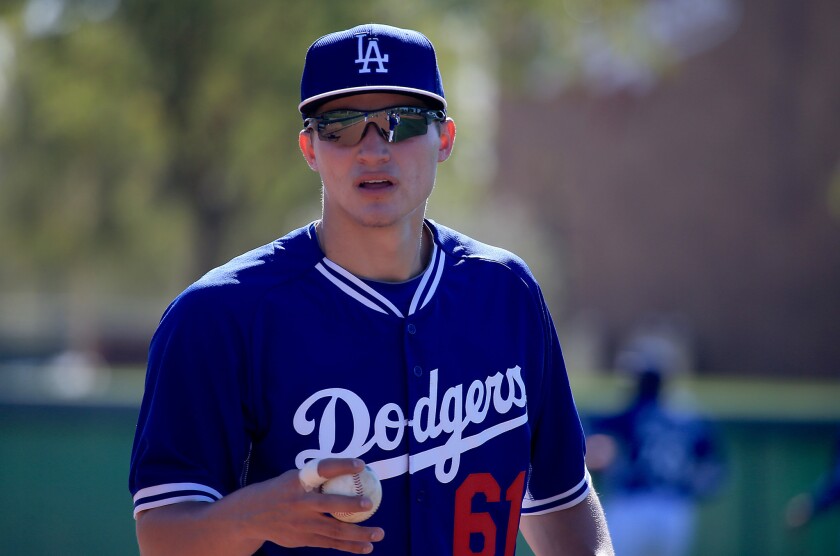 The Dodgers are promoting top prospect Corey Seager to the major leagues, according to a person familiar with the situation who spoke under the condition of anonymity because the move hasn't been formally announced.
Consistently rated among the top young talents in the sport, the 21-year-old Seager should provide depth on the left side of the infield. Seager is expected to be in San Diego on Thursday for the start of a four-game series against the Padres.
Selected with the 18th overall pick of the 2012 draft by former scouting director Logan White, Seager batted .293 with 18 home runs and 76 runs batted in in 126 minor league games.
Seager spent the majority of the season at triple-A Oklahoma City playing shortstop. The 6-foot-4 left-handed hitter also played 15 games at third base.
Seager is expected to back up 36-year-old Jimmy Rollins at short. Rollins has started the Dodgers' last 18 games.
Seager could also provide cover at third base, where the Dodgers' depth has been depleted by the trade of Juan Uribe and the release of Alberto Callaspo. The situation became especially concerning when starting third baseman Justin Turner was hit by a pitch on his left pinkie Wednesday night in a victory over the San Francisco Giants. X-rays on Turner's finger showed no broken bones.
When Seager played in the Arizona Fall League last year, former eight-time All-Star Lance Parrish said of him: "He's probably as good a hitter as I've seen at the minor league level."
Seager has an older brother, Kyle, who was an All-Star last season for the Seattle Mariners, but one National League scout said the younger sibling "took all the genes."
---