Dodgers Dugout: And now, the NLCS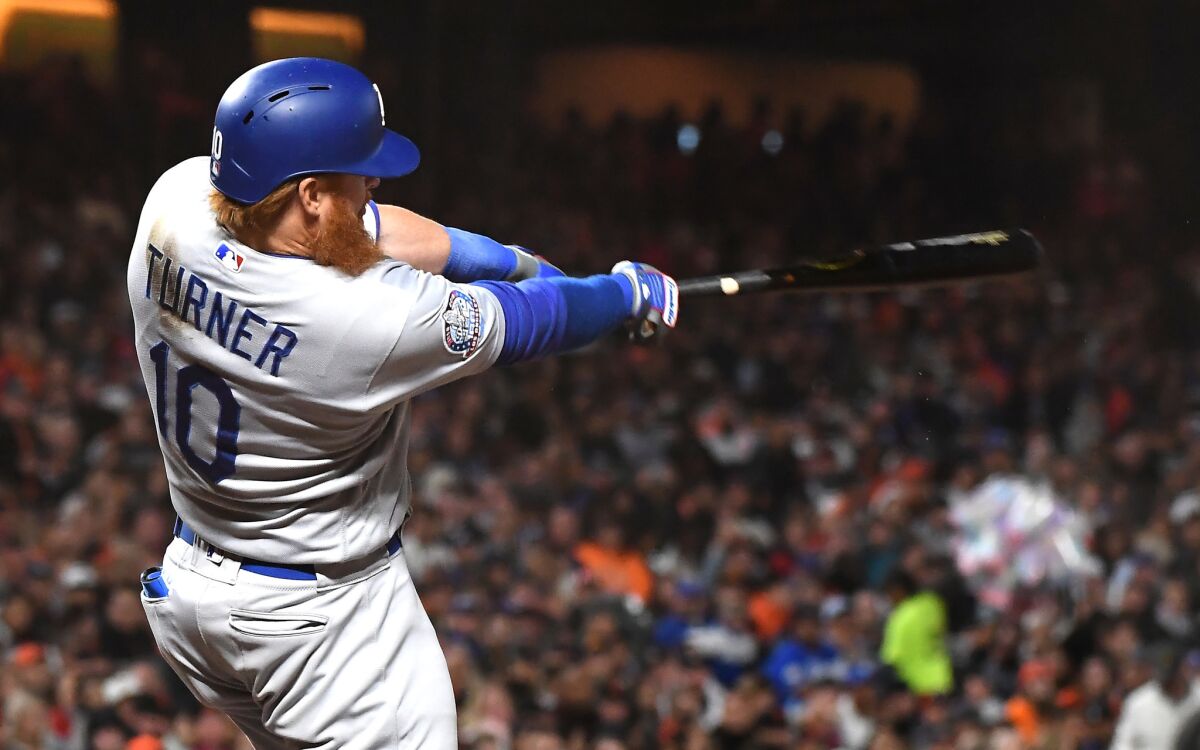 Hi, and welcome to another edition of Dodgers Dugout. My name is Houston Mitchell, and this should be a great NLCS.
The NLCS
If, when the season started, you asked baseball fans who would be in the NLCS, I doubt many would have said the Brewers and Dodgers, but here we are.
The Milwaukee Brewers are a very good team. They had the best record in the National League and are led by Christian Yelich, the favorite to win NL MVP. He hit .326/.402/.598 with 34 doubles and 36 homers. He led the NL in batting average and was two homers and one RBI shy of the Triple Crown. Yelich is a local guy, born in Thousand Oaks and attended Westlake High.
You know who else is on the Brewers (though there is a slight chance he will not make the NLCS roster)? Curtis Granderson. The same Curtis Granderson who was just brutally bad with the Dodgers last season, hitting .161/.288/.366 for L.A. after they acquired him around the trade deadline from the New York Mets for Jacob Rhame (who has a 6.53 ERA with the Mets) on Aug. 19. He followed that up by going 1 for 15 with eight strikeouts in the postseason before the Dodgers wised up and left him off the World Series roster.
He wasn't quite as bad for Milwaukee this season, hitting .220/.407/.439 after they acquired him from Toronto on Aug. 31 for Demi Orimoloye. He went 0 for 2 in Milwaukee's NLDS win over Colorado.
By all accounts, Granderson is a great guy and his teammates love him. You can read more about him here.
So, how do the Brewers and Dodgers match up? Let's look at some numbers.
Runs per game
Dodgers, 4.93
Brewers, 4.63
Batting average
Brewers, .252
Dodgers, .250
OB%
Dodgers, .333
Brewers, .323
SLG%
Dodgers, .442
Brewers, .424
Home runs
Dodgers, 235
Brewers, 218
Stolen bases
Brewers, 124
Dodgers, 75
Batting with runners in scoring position
Dodgers, .253
Brewers, .246
With runners in scoring position and two out
Brewers, .250
Dodgers, .199
ERA
Dodgers, 3.38
Brewers, 3.73
FIP
Dodgers, 3.60
Brewers, 4.01
WHIP
Dodgers, 1.152
Brewers, 1.240
Starters' ERA
Dodgers, 3.18
Brewers, 3.92
Bullpen ERA
Brewers, 3.47
Dodgers, 3.73
Reliever inherited-runners scored %
Dodgers, 24.2%
Brewers, 32.1%
The Dodgers have a statistical edge in a majority of categories. Unfortunately, that's not how they determine who will win. They actually have to play the games.
Milwaukee will not hesitate to go to the bullpen early if a starter even hints at struggling. The Dodgers would like to get to the starter as soon as possible, because the Brewers' main pitching strength is their bullpen.
We all know by now the Dodgers' strengths and weaknesses. Don't be surprised if they leave runners in scoring position and swing for the fences all the time. Except for Justin Turner, that's what this team does. That's what most teams do. Don't expect a lot of bunts. No teams bunt anymore. So don't get mad when those things don't happen. It's not a surprise, you'll just have to learn to expect it. The Dodgers will rely on pitching, power and defense to win.
I predict the series to go seven games with the Dodgers winning. They will play the Houston Astros in the World Series. I made that prediction on opening day, and I'm sticking with it.
Triple threat
In the first round, the Dodgers had to eliminate the Braves and their outdated, racist Tomahawk Chop. This round, they face Josh Hader and his racist tweets (oh, but he's very sorry). And if they make it to the World Series, it could be a rematch with Yuli Gurriel and his racist gesture (oh, but he's very sorry) toward Yu Darvish, and Roberto Osuna, who was suspended for 75 games this season for violating MLB's domestic violence policy. How can anyone not root for the Dodgers?
Give the devil his due
For a couple of years now, I have been railing against Pedro Baez, wondering why the Dodgers keep him. But something mystifying has been happening the last few weeks: Baez has been the best reliever on the staff.
Since Aug. 13, Baez has pitched 21.2 innings, giving up seven hits and six walks while striking out 22. He has an 0.42 ERA.
It's only fair that I point that out after all the times I knocked him. Let's hope he keeps it up.
NLCS schedule
Game 1 — Friday, 5 p.m.: Dodgers (Clayton Kershaw, 9-5, 2.73 ERA) at Milwaukee (TBA). TV: FS1
Game 2 — Saturday, 1 p.m.: Dodgers (Walker Buehler, 8-5, 2.62 ERA) at Milwaukee (TBA). TV: Fox.
Game 3 — Monday, 4:30 p.m.: Milwaukee (TBA) at Dodgers (Hyun-Jin Ryu, 7-3, 1.97 ERA). TV: FS1
Game 4 — Tuesday, 6 p.m.: Milwaukee (TBA) at Dodgers (TBA). TV: FS1
Game 5* — Wednesday, 2 p.m.: Milwaukee (TBA) at Dodgers (TBA). TV: FS1
Game 6* — Friday, Oct. 19, 5:30 p.m.: Dodgers (TBA) at Milwaukee (TBA). TV: FS1
Game 7* — Saturday, Oct. 20, 6 p.m.: Dodgers (TBA) at Milwaukee (TBA): TV: FS1
* — if necessary. All times Pacific.
And finally
The Dodgers win the 2017 NLCS. Watch it here.
Have a comment or something you'd like to see in a future Dodgers newsletter? Email me and follow me on Twitter: @latimeshouston.
---
Get our Dodgers Dugout newsletter for insights, news and much more.
You may occasionally receive promotional content from the Los Angeles Times.