The 2018 Naismith Memorial National Basketball Hall of Fame inductees
The Naismith Memorial National Basketball Hall of Fame inductees for 2018 include three point guards who climbed into the record books for assists, steals and three-throw percentage, a sharpshooting guard who made more three-pointers than any other player in history as well as a forward who could do it all.
There is also a player who made a successful leap from the ABA to the NBA, two of the early WNBA stars, a renowned college coach, two basketball executives, a foreign-born player and a trailblazer from the early 20th century.
Here is a capsulized look at each member of the class:
Steve Nash
The sharpshooting 6-foot-3 point guard was MVP for the 2004-05 and 2005-06 seasons during his 18-year career, which included seven selection to the All-NBA team. The eight-time All-Star led the league five times in assists and is sixth on the all-time list. He finished with averages of 51.8% shooting from the field, including 42.8% from three-point range, and an NBA record 90.4% from the free-throw line.
Jason Kidd
The 10-time All-Star climbed to No. 2 all-time in assists during his 19-year playing career that included winning the 2011 title with the Dallas Mavericks. The 6-4 point guard was co-rookie of the year with Grant Hill for the 1994-95 season and earned All-NBA first-team honors five times. The four-time All-Defensive first-team member is also No. 2 on the all-time steals list.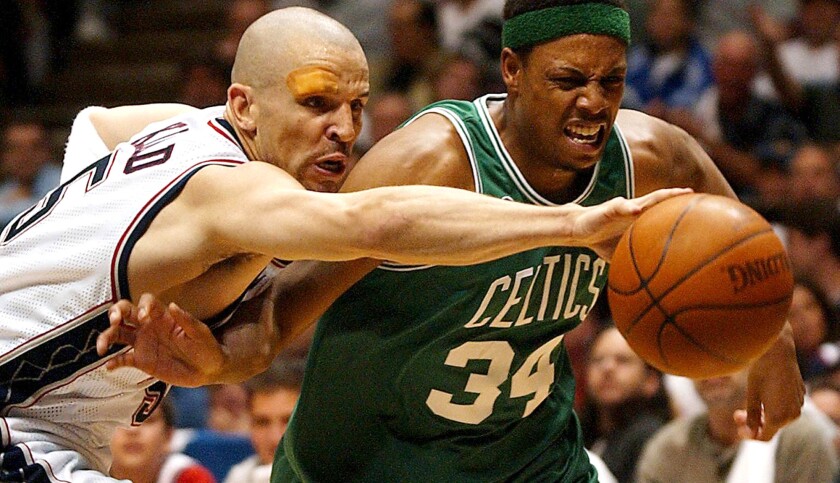 Grant Hill
This seven-time All-Star was co-rookie of the year with Jason Kidd for the 1994-95 season. The 6-8 forward was an All-NBA player five times, including first team in 1996-97. His stellar college career at Duke included back-to-back national titles in 1991 and 1992.
Ray Allen
Nobody in NBA history made more three-point shots (2,973) than this 6-5 sharpshooting guard who helped the Boston Celtics win a championship in 2008 and the Miami Heat win a title in 2013. He was a 10-time All-Star during his 18 seasons.
Maurice Cheeks
A four-time NBA All-Star and five-time All-Defensive team member, this 6-2 point guard helped the Philadelphia 76ers win the 1983 championship. When he retired, Cheeks had the most steals in league history (2,310, now fifth) and ranked fifth in assists (7,392, now 13th). He was a head coach for nine seasons with Portland, Philadelphia and Detroit.
Charlie Scott
An ABA All-Star for two seasons when averaging 30.6 points and 5.2 assists a game, he was the league's rookie of the year in the 1970-71 season. The 6-5 combo guard made a smooth transition to the NBA for eight-plus seasons, playing in three NBA All-Star games.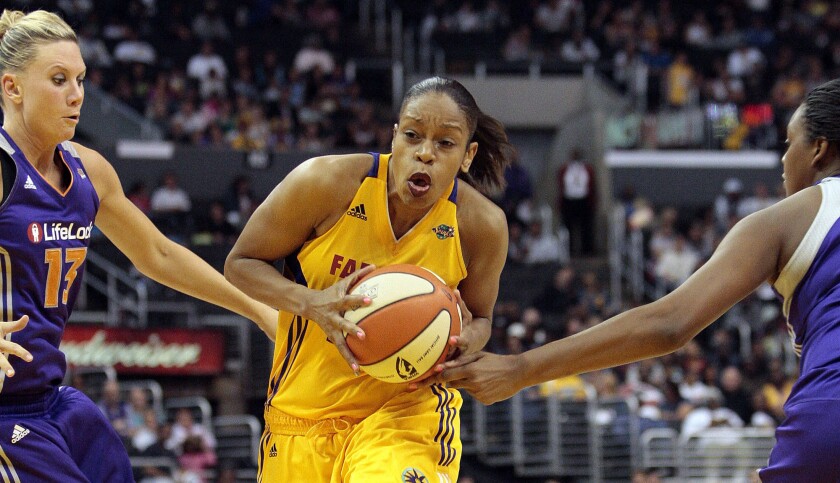 Tina Thompson
The first player selected in the inaugural WNBA draft in 1997 she played 17 seasons and led the league three times in minutes per game. The 6-2 forward, who helped the Houston Comets win four consecutive titles, was a nine-time All-Star and earned All-WNBA honors seven times, three on the first team.
Katie Smith
The 5-11 guard was a seven-time All-Star. She ranks in the top 10 in a number of WNBA categories, including three-pointers made (906, second), minutes played (15,725, third), points scored (6,452, fifth) and free throws made (1,440, sixth). She was All-WNBA four times, twice on the first team.
Lefty Driesell
He is the only coach to win 100 games at four different colleges. At the time of his retirement in 2003, he was the fourth-winningest coach in NCAA Division I history at 786 (now ninth). During his 41 seasons as a head coach, his teams had 20 or more wins 21 times.
Rick Welts
He has worked in a variety of roles as a basketball executive, including 17 years with at the NBA offices. He helped launch the WNBA and is credited with helping develop the NBA All-Star Weekend. He's currently in his fifth season as president and chief operating officer of the Golden State Warriors.
Rod Thorn
He had a lengthy career as an NBA player, averaging 10.8 points a game during his nine seasons, a coach and an executive, including 14 years as the league's vice president of basketball operations. He was the NBA executive of the year when New Jersey went to its first NBA Finals in 2002. He's been the NBA president of basketball operations since 2013.
Dino Radja
He was one of the best European players of his generation, playing four seasons with the Boston Celtics. The 6-11 Croatian averaged 16.7 points and 8.4 rebounds a game in the NBA. He helped Croatia earn a silver medal in the 1992 Summer Olympics.
Ora Mae Washington
An excellent all-around athlete, she starred for the Philadelphia Tribune, which won 11 consecutive Women's Colored Basketball World's Championships beginning in 1932. She also excelled at tennis, winning eight singles titles from 1929 to 1937 in the American Tennis Assn., the oldest African American sports organization in the U.S.
---
Get the latest on L.A.'s teams in the daily Sports Report newsletter.
You may occasionally receive promotional content from the Los Angeles Times.