Latest Headlines
Authorities say Anurag Chandra of Corona chased six teenagers after one of them played a "ding-dong-ditch" prank at his home.
Times Investigations
Nearly 300 drinking water wells and other water sources in California have been found to have traces of man-made chemicals linked to cancer.
The Southern California median sales price hit a new record of $550,000 last month, a 7.2% increase from the same period a year earlier.
Climate & Environment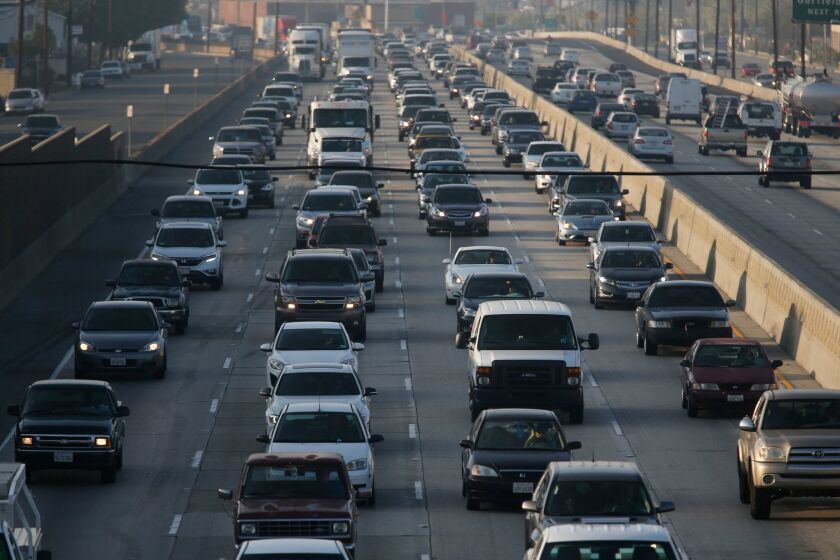 Trump's move to soften fuel-economy and emissions standards "will lead to vehicles that are neither safer, nor more affordable or fuel efficient," a Democratic leader says.
University of California students protest plans to raise tuition this fall at a Board of Regents meeting Wednesday as Gov. Gavin Newsom takes their side.

In-state UC students are getting a great deal. Make the rich ones pay much more so poor students can benefit.
The Huntington Beach City Council approved an ordinance banning weapons from public events and officially hired a new fire chief

A man was arrested Wednesday night at a Long Beach home after authorities found two people suffering from gunshot wounds near the residence.

Glendale Unified Board of Education discussed a resolution recognizing black students and their community.

A 17-year-old youth was killed in a knife fight that authorities say started as a confrontation at a bus stop outside a high school as students were leaving school for the day.

One northbound lane of the 5 Freeway near Castaic has been reopened as authorities work to clear a burned semi-truck from the freeway.

An LAPD officer stunned Michael Frederick Mears six times with a Taser during a Christmas Eve altercation five years ago.