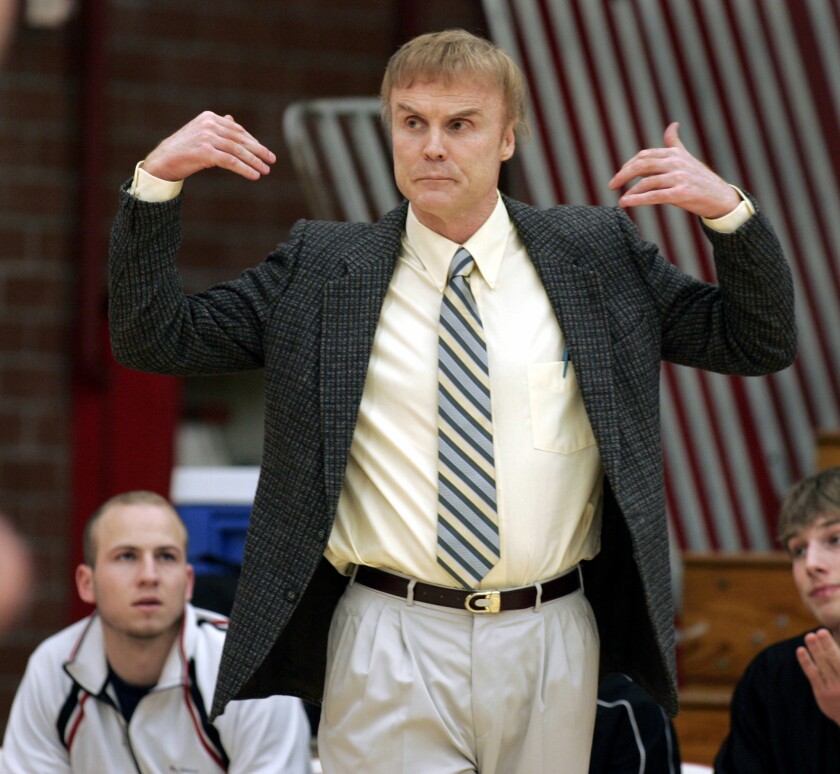 Dave Holmquist became the eighth college men's basketball coach to reach 900 wins as Biola defeated Bethesda, 79-60, Tuesday at J. Richard Chase Gymnasium in La Mirada.
Holmquist, 64, is in his 36th season as Biola's coach, having led the Eagles to 33 winning seasons and 19 NAIA national tournaments.
Including 36 wins from his three seasons as Fresno Pacific's coach, Holmquist has a record of 900-355.
Biola improved to 9-1 on the season.
---