This is Essential Politics, our daily look at California political and government news. Here's what we're watching right now:
Gov. Jerry Brown calls accusations of illegal vote trading on transportation deal 'preposterous'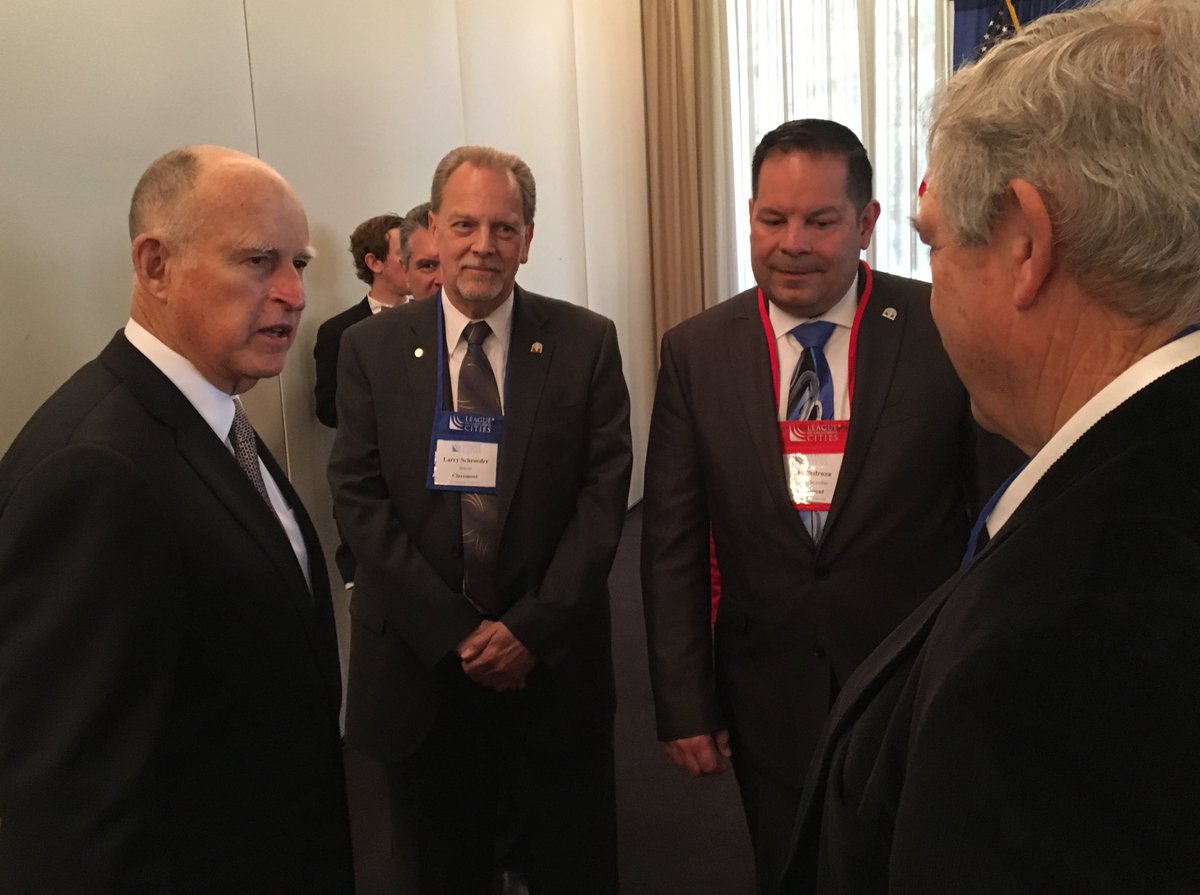 Gov. Jerry Brown dismissed criticism Wednesday that negotiations on this month's $52-billion transportation plan crossed the line into the illegal trading of votes by lawmakers, instead calling it a part of the process of finding political consensus.
"That is preposterous," Brown said of the accusations leveled by some Republicans in the Legislature. "When we fashion a bill in the democratic system, we don't do it by an autocratic dictator behind a closed door. You talk to people."
The governor and Democratic legislative leaders participated in intense negotiations earlier this month to strike the deal that raises fuel taxes and imposes a new annual vehicle registration fee to repair roads and highways and improve public transit. The proposal, Senate Bill 1, needed a super majority of votes in both the Assembly and Senate to pass.
The last few legislators to sign on to the proposal — including just one Republican — insisted on a series of side deals, the bulk of which earmark almost $1 billion in spending for transportation-related efforts in their communities.
On Tuesday, Assemblywoman Melissa Melendez (R-Lake Elsinore) asked state Atty. Gen. Xavier Becerra to investigate those arrangements.
"This appears to be a standard quid pro quo exchange, which has been made clear by these legislators' public statements about the evolution of their decision and their rationale for voting for Senate Bill 1," she wrote in a letter to Becerra.
California's state Constitution declares it a felony to participate in legislative action influenced by "bribery, promise of reward, intimidation or other dishonest means."
Brown, who served four years as attorney general until 2010, suggested on Wednesday that personal gain was the proper threshold.
"When somebody says, 'Here, here's $10,000, I want your vote,' you've got bribery, it's illegal," the governor said. "When someone says, 'You know, I think this bill would be better if you included these projects, or these ideas or these rules, we listen because that's democracy."
Latest updates
Copyright © 2017, Los Angeles Times