Here's what you should know about this year's debate over California's cap-and-trade program
Battles over climate change policies have become an annual fixture at the state Capitol, and this year appears to be no different. Lawmakers are preparing to decide the future of the cap-and-trade program, the centerpiece of California's battle against global warming.
Cap and trade is extremely complex, and so are the politics involved. Here's a guide to the program and the brewing debate.
What is cap and trade, and how does it work?
The program is intended to provide a financial incentive for companies to clean up their operations. The "cap" refers to an overall limit on greenhouse gas emissions, which becomes tighter over time. Before releasing emissions into the atmosphere, companies such as oil refiners and food processors must obtain permits. Some permits are given out for free by regulators and others are sold in state-run auctions. Revenue from the auctions is spent by California lawmakers on additional initiatives to further reduce emissions, such as on public transit.
Permits are also bought and sold on a market — that's where the "trade" comes in. In addition, companies can comply with the rules by investing in offsets, which are projects designed to reduce emissions by preserving forests or other strategies.
The state law that provides the foundation for the program was enacted in 2006, cap and trade was approved by California regulators in 2011 and the first permits were auctioned off in 2012.
Why are lawmakers debating this now?
State regulators at the Air Resources Board designed cap and trade to help California reduce greenhouse gas emissions to 1990 levels. Because the original law set a 2020 deadline to hit the target, there are legal questions about whether the program can continue past that date. Gov. Jerry Brown wants to clear that up by having the Legislature reauthorize cap and trade.
The program is also facing a lawsuit over whether the permits that must be bought to pollute amount to an unconstitutional tax. Reaffirming the program with a two-thirds vote in both houses of the Legislature, the legal threshold for approving taxes, could help eliminate that threat.
Two measures have been introduced so far, one more narrowly focused on extending cap and trade, the other seeking to refocus the state's efforts on social justice.
Who wants what out of cap and trade?
The program is a key part of California's internationally recognized policies on climate change, and it affects large swaths of the state's economy. Now that its future is on the table, all kinds of organizations are angling to protect their interests.
National environmentalists
Organizations such as the Natural Resources Defense Council and the Environmental Defense Fund are fiercely defending cap and trade, which they view as a model for how countries around the world could fight global warming. They also don't want to see California stumble while President Trump is promising to loosen regulations in Washington.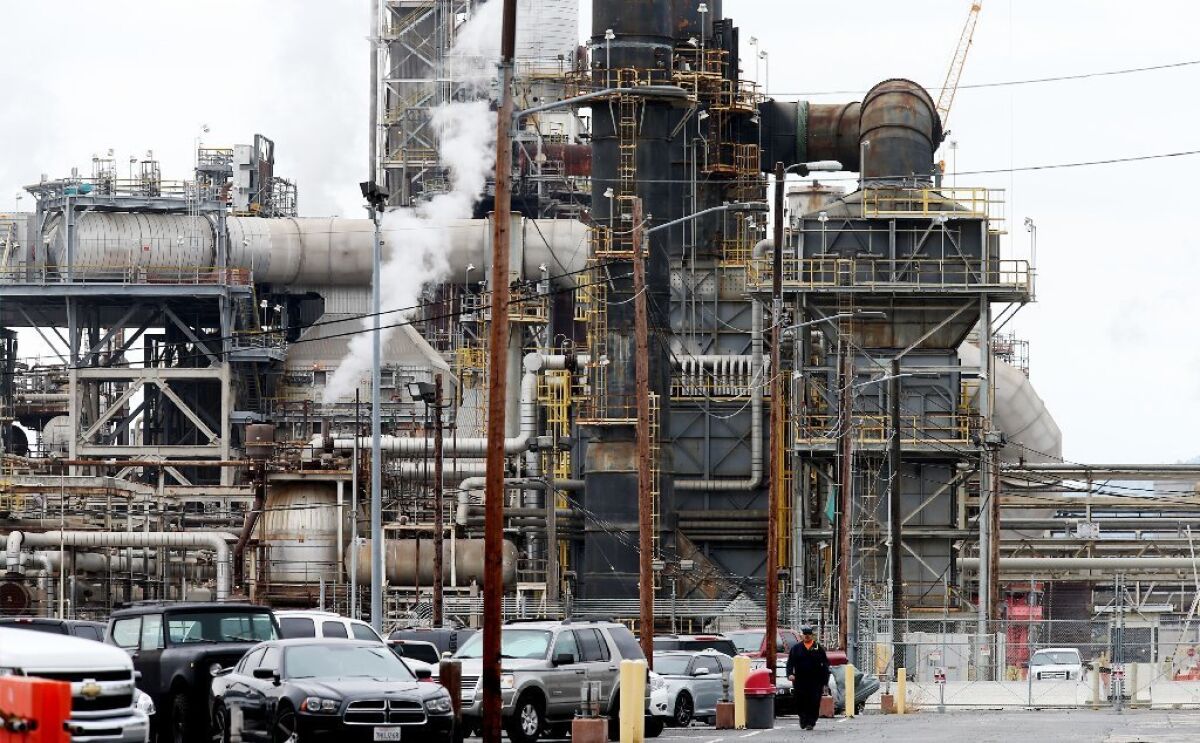 Industry groups
Oil companies, manufacturers and other businesses aren't fighting the existence of cap and trade, viewing it as better than more stringent rules to reach the state's climate goals. However, they have a much different vision for the program than environmentalists. They want a less restrictive system with more free pollution permits, lowering their cost of compliance. They're also looking to relax other environmental regulations that require cleaner blends of gasoline and emissions reductions at refineries.
'Environmental justice' groups
While national environmentalists may have their eye on the global battle over climate change, the loose constellation of groups fighting for "environmental justice" are focused on how pollution is affecting local communities. They've treated cap and trade with skepticism or even hostility, viewing it as a system that allows companies to keep polluting as long as they pay the price. Some prefer a direct tax on emissions. Others are looking to make the current program more restrictive with stricter rules on polluters and fewer opportunities for companies to comply by supporting carbon-reducing offsets far from their neighborhoods.
Clean energy businesses
Companies that sell biofuels, zero-emission vehicles and battery technology see economic opportunity in California's climate agenda. Some of them are supported by incentives funded with cap-and-trade revenue. Others benefit from related policies, such as the low-carbon fuel standard, and may become more active in this year's debate if they fear the oil industry could weaken those rules.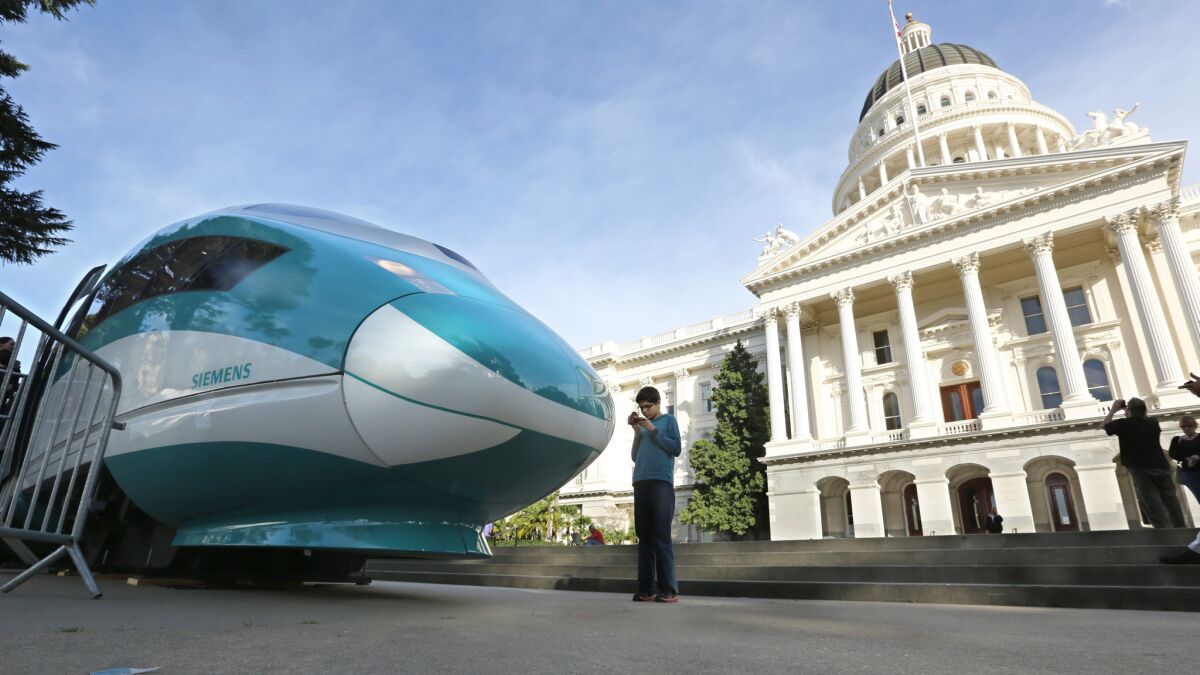 Gov. Jerry Brown
The governor has made environmentalism a core part of his political career, which stretches back decades to his first term in the 1970s. He's traveled the world to talk about fighting climate change, and wants to ensure California continues to play a central role in tackling the problem. Brown also has another concern: funding plans for the bullet train being built between Los Angeles and San Francisco. He's counting on ongoing revenue from cap and trade to keep the project rolling.
State lawmakers
Brown isn't the only one interested in cap-and-trade revenue. Lawmakers are eager to ensure the money keeps flowing and supporting projects in their districts. This year's debate also provides them with a rare chance to change the trajectory of the cap-and-trade program — although they authorized its creation years ago, much of its operation has been solely in the hands of state regulators. Look for them to seize the opportunity to crack open the hood and start tinkering.
Twitter: @chrismegerian
ALSO:
As the White House changes course on climate change, California stubbornly presses forward
California regulators detail path toward hitting ambitious climate goal — and the state has a lot of work to do
Updates on California politics
Get our Essential Politics newsletter
The latest news, analysis and insights from our politics team.
You may occasionally receive promotional content from the Los Angeles Times.