How California lawmakers tried to get sports stadiums built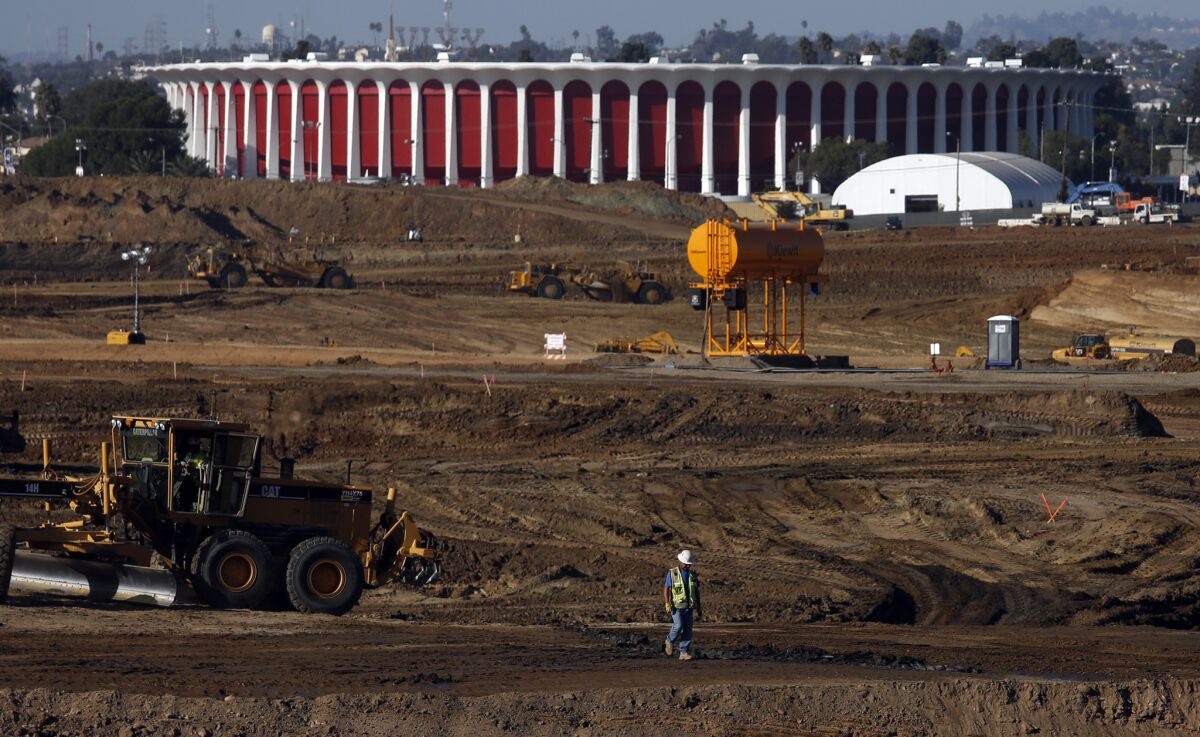 How California lawmakers tried to get sports stadiums built
Since 2009, California lawmakers have passed more than half-a-dozen bills and taken other actions designed to make it easier for professional sports teams to build new stadiums. But most of the time, the deals didn't amount to anything. Here's a look back at the decisions.
State lawmakers have spent a lot of time on professional sports stadiums — and they have little to show for it »
---
2009
City of Industry football stadium
Developer Ed Roski proposed building a new professional football stadium 20 miles east of downtown Los Angeles in the City of Industry. The stadium faced a lawsuit under the California Environmental Quality Act, which requires project proponents to disclose and reduce negative environmental effects. In fall 2009, the Legislature passed a bill exempting the project from the environmental law entirely, arguing that the stadium was good for the economy. Roski didn't attract an NFL team, and the project never got off the ground.
2010
State budget deal for San Diego football stadium
Back when lawmakers needed a two-thirds supermajority vote to pass a state budget, the ruling Democratic majority required some Republican votes. To secure his support, then-GOP Assemblyman Nathan Fletcher of San Diego asked for legislation that lifted a state cap on how much money could flow into downtown San Diego's urban renewal program — at the time a key hurdle to financing a new Chargers stadium. That plan unraveled after lawmakers killed the urban renewal program statewide a year later.
2011
Farmers Field in downtown Los Angeles
In the waning days of the legislative year, state lawmakers passed a bill that would have shortened the length of any CEQA lawsuit against Farmers Field, a stadium planned next to the convention center in downtown Los Angeles from developer Anschutz Entertainment Group. The stadium never attracted an NFL team.
Legislators also passed a companion measure, Assembly Bill 900, aimed at expediting CEQA lawsuits against similar mega-projects that met environmental and construction wage standards.
2013
Sacramento Kings basketball arena
Unquestionably the most successful sports legislation passed in recent years, Senate Bill 743 set a nine-month deadline to complete any CEQA litigation, eased limits to using eminent domain and relaxed other state rules governing a new basketball arena in downtown Sacramento. The law stymied legal challenges to the arena, which opened in September.
The same year, lawmakers passed a bill aimed at making it easier for the Warriors to build a new arena on waterfront property at Piers 30-32 in San Francisco. The team abandoned that plan in favor of a site in Mission Bay.
2014
Warriors ask for environmental lawsuit help
The Warriors asked for the shortened CEQA litigation timeline authorized by 2011's Assembly Bill 900 for their Mission Bay arena. A CEQA lawsuit lasted longer than the nine months prescribed in the legislation, but team officials credit the measure for speeding up the process. The arena is now under construction.
2015
Rams avoid the Legislature entirely
The Rams got their new football stadium approved in Inglewood in just six weeks, and did it in a way that blocked CEQA lawsuits against the team. The Rams didn't ask for any new state legislation, instead relying on a complex legal maneuver that allows projects proposed by voter initiative to trump state environmental laws. (The Chargers and Raiders then did the same thing in 2015 to get local approval for their failed stadium project in Carson.)
The Inglewood stadium is under construction. A bill in the Legislature this year aims to block future developers from using the Rams' method for their projects.
Also in 2015, lawmakers approved a bill that extended provisions in Assembly Bill 900 so that the Warriors arena would be covered. A San Diego football stadium plan proposed by the city's mayor also received CEQA help through Assembly Bill 900, but the Chargers never supported it. Now, the team plans to join the Rams in Inglewood.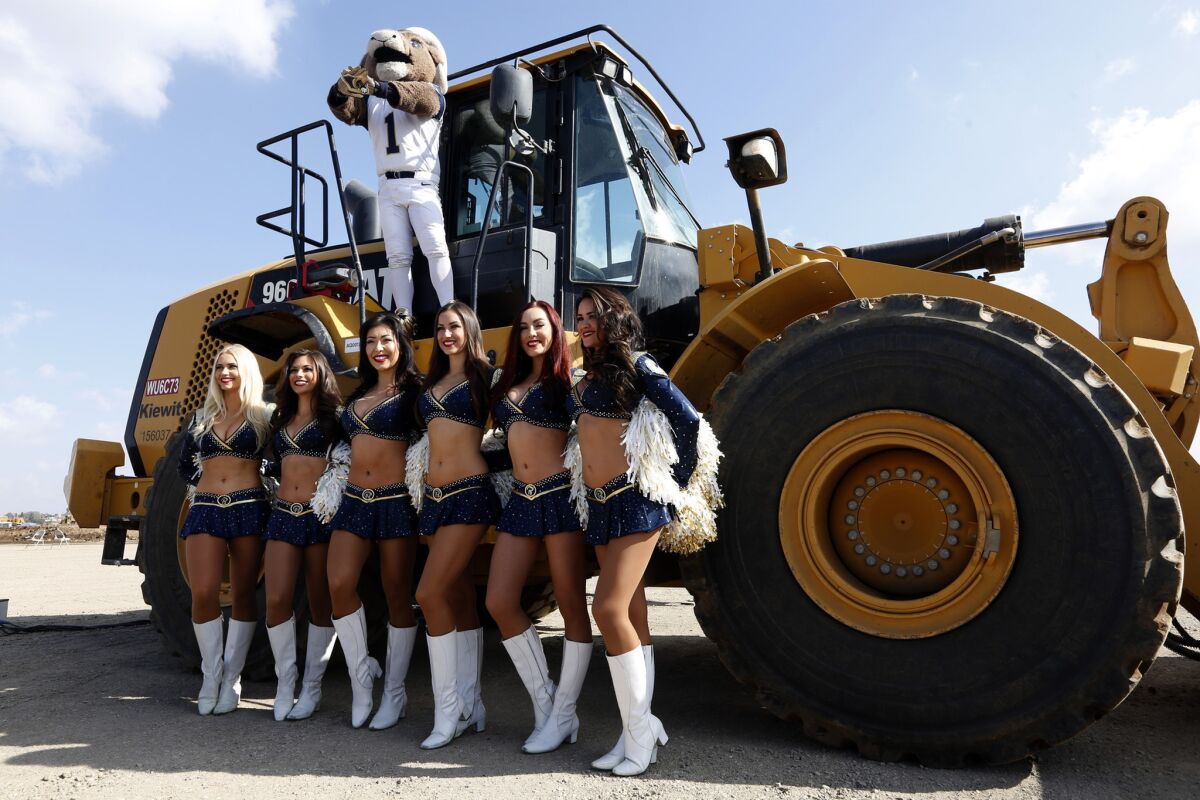 State lawmakers have spent a lot of time on professional sports stadiums — and they have little to show for it »
Life is stressful. Our weekly mental wellness newsletter can help.
You may occasionally receive promotional content from the Los Angeles Times.