Reporting from Sacramento
Rep. Darrell Issa calls on the GOP to reach out to all Americans — even his party's critics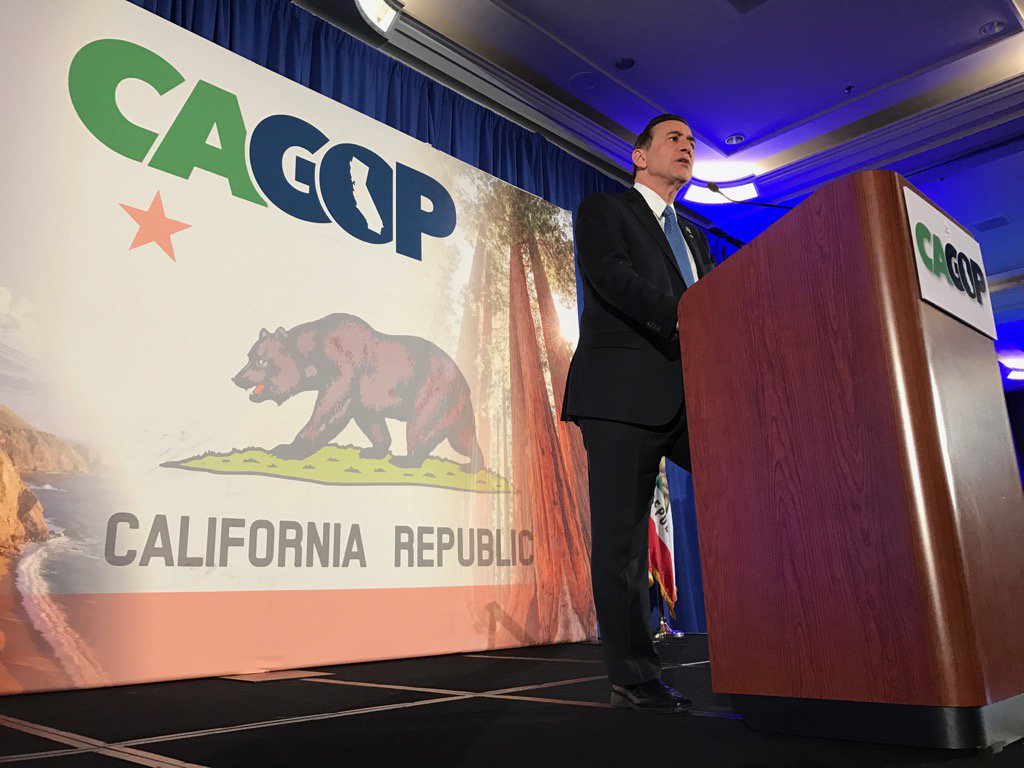 Republican Rep. Darrell Issa of Vista, who once called President Obama "one of the most corrupt presidents in modern times," struck a more conciliatory tone Saturday and said Republicans have to do a better job listening to the concerns of all Americans, even those critical of the GOP.
Issa, speaking at the California Republican Party's convention in Sacramento, said that after surviving a surprising tight reelection campaign in November, he too needs to follow that advice.
"We as a party have not reached out enough and not translated over these last years that we … do believe in the people, our constituents," he told party delegates.
He added that last week he spent 90 minutes meeting with a mix of protestors and tea party supporters gathered outside his office in Vista, fielding all their questions.
"Some of the people did not have their hearts and minds changed. But some did," he said.
Issa, whose congressional district stretches from La Jolla to Dana Point, defeated Democratic challenger Doug Applegate by fewer than 2,000 votes in November, his closest election since taking office in 2003.
During his lunchtime speech, Issa took a few shots at the former president, referring to him as "Barack Hussein Obama" at one point, and accusing him of failing to live up to promises to increase transparency in the federal government.
Most of Issa's speech, however, focused on promise ahead for the nation now that President Trump is in the White House.  
"I can tell you how Donald Trump won this election. Donald Trump believes in America's greatness. He had the gall to say, 'Let's make American great again,'" Issa said.
Afterward, while talking with reporters, Issa repeated his call for a special prosecutor to investigate Russian interference in the 2016 election, which could include any communications between Russian officials and the Trump administration. Issa first called for the independent investigation Friday night when he appeared on HBO's "Real Time with Bill Maher."
"That's historically the right way to deal with this," Issa said Saturday.
Issa also said he supports a robust, bipartisan investigation by the House and Senate intelligence committees.
"Republicans and Democrats who have special access in the select intelligence committees, they do need to know what Russia was doing and how they were doing it," Issa said. "We are dealing with an evil, smaller empire."
Issa added that Trump's national security advisor and secretaries of Defense and Homeland Security all believe that "Russia is evil and that we need to have checks against them."
He predicted that Republican attempts to replace the Affordable Care Act will be an arduous process.
"This is hard and I hope Republicans don't accept anyone's easy answer," Issa said. 
Finally, when asked if he has any interest in possibly running for California governor or the U.S. Senate, he mostly sidestepped the question.
"I've got a big job right now," he said. "I'm going to be very busy."
Latest updates
Copyright © 2018, Los Angeles Times