After a bruising defeat, Democrats are hunting for a new leader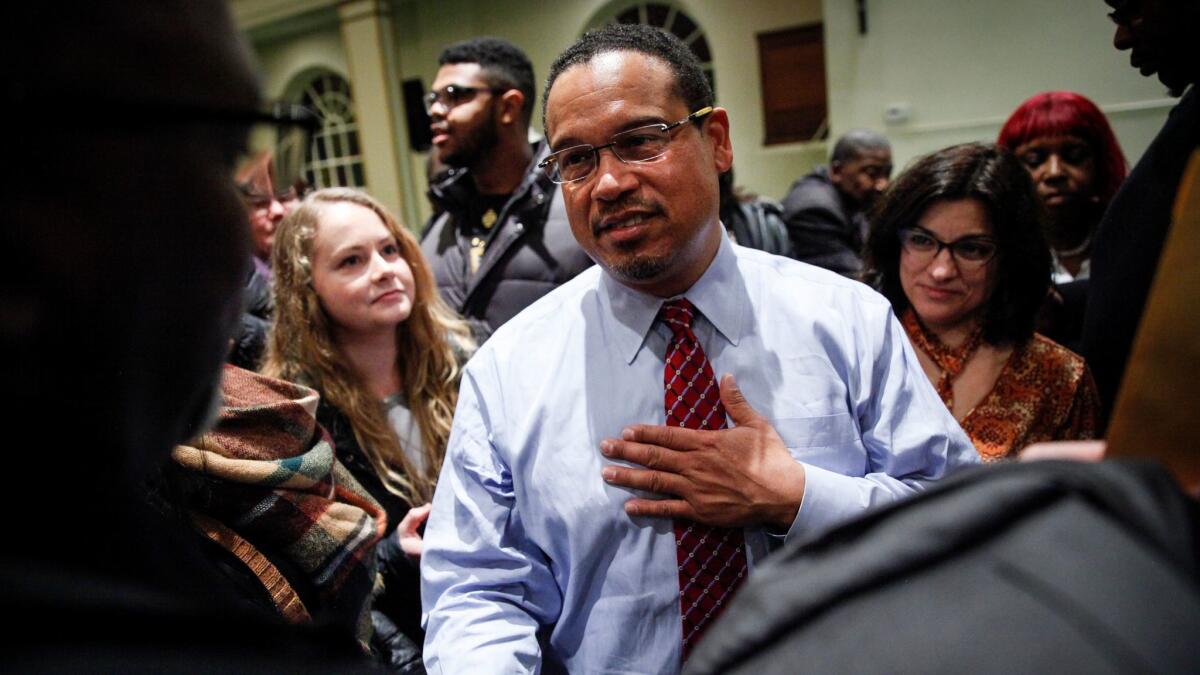 The candidates vying to be the next leader of the Democratic National Committee agree on one thing: The party needs a major overhaul.
Labor Secretary Thomas E. Perez described the organization as a "fixer-upper." Rep. Keith Ellison (D-Minn.) said it needs a new culture "designed to win elections." South Bend, Ind., Mayor Pete Buttigieg said Democrats risk being "tuned out."
Whoever wins the top job will find the task awaiting them is massive. The party has no power in Washington, controls only a third of the governor's mansions and has 900 fewer state lawmakers than it did when President Obama took office in 2009.
And although the midterm election might sound far off with the 2016 presidential race still a subject of heated debate, the Democratic Party has to raise money, find and groom candidates and create, agree upon and implement an electoral strategy for balloting 22 months away.
Plus, the 447 members of the committee who get to vote on the next chair make up a restive electorate after feeling ignored by previous leadership.
"Once a year we're wheeled in at our annual meeting, told how to vote, and then wheeled back out," said Michael Kapp, a committee member from Los Angeles. "I want to have a conversation. And I want to be listened to."
These are the hurdles that need to be cleared by the next chair, and that's even before turning their attention to possibly unseating Donald Trump as president in 2020.
"It's important that we rectify our own house even before we have the conversation of how we reengage voters," said New Hampshire Democratic Chairman Ray Buckley, another candidate for chair.
Trust in the DNC began to fade during last year's presidential primary. Critics accused party leadership of preparing a coronation for Hillary Clinton rather than staying neutral. The release of hacked emails after Clinton won the nomination showed some staff members disparaging Sen. Bernie Sanders of Vermont, her tougher-than-expected opponent for the nomination.
Party officials are to cast ballots for chair at a meeting in Atlanta during the last weekend of February, one month after Trump's inauguration. But tensions from the primary are simmering.
"Some people are seeing it as a proxy battle, which is really unfortunate," said Melissa Byrne, a Democratic activist from Philadelphia running for vice chair. "Whatever feelings people have about the primary should be kept in 2016. This is a new year."
The last competitive race for DNC chair was in 2005, when former Vermont Gov. Howard Dean won after John F. Kerry's defeat in the presidential election the previous year. President Obama handpicked his committee chairs, as Clinton would have done had she won the election.
Some Democrats are nostalgic for Dean's signature 50-state strategy, which funded staff members in every state to boost Democratic efforts.
Ellison promised to go a step further during a recent forum for candidates in Texas.
"What about a 3,141-county strategy?" he said. "We've got to get granular. We've got to get to the root."
Ellison jumped into the race early, positioning himself as a grass-roots leader who secured endorsements from top Democrats and labor leaders. Ellison also has the backing of Sanders, who has tried to parlay his strong showing in last year's Democratic primary into a permanent perch for pushing progressive policies.
In an interview, Ellison said he would be Democrats' door-knocker-in-chief, spending more time rallying voters than spouting talking points on television.
"I'm supposed to be in Erie, Pa., in a flannel shirt in a VFW hall talking to people," he said. "That's my job."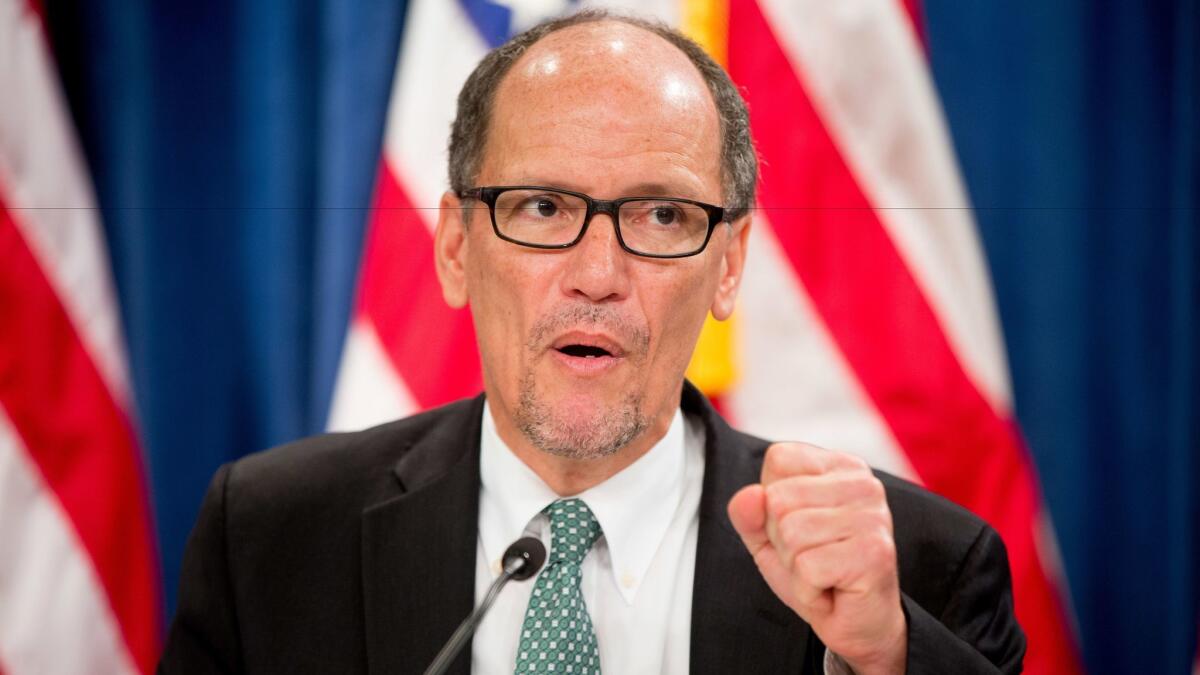 Ellison's early start and big endorsements haven't scared off competitors. Perez announced his candidacy in December, quickly becoming one of the most high-profile candidates in the race because of his relationship with Obama.
Perez also cited Dean's strategy while promising to reach out to voters around the country.
"When you're not talking to people and you're not persuading people and you don't have a presence, you don't win elections," he said. "The Democratic Party needs to make more house calls. And we need to sit at kitchen tables of voters."
In a nod to dissatisfaction among party members, Perez said he would strive to be a good listener, citing his experience leading the 16,000-employee Department of Labor.
"This is about not only who has the vision, but who has the capacity to carry out that vision," Perez said during the Texas forum.
In a sign of how unsettled the race has been, Buttigieg announced his candidacy almost two months after Ellison did. He's seen as an up-and-coming Democrat who received a shout-out from Obama when the president was asked about the future of the party.
Buttigieg, 34, has positioned himself as a fresh face unsullied by the bruising primary between Clinton and Sanders.
"We've got to concentrate our energy on the road ahead, and on formulating opposition to a presidency that is like nothing we have seen before," he said.
The candidates are gathering in Phoenix this weekend for another forum on the future of the party. Others in the running include Jaime Harrison, chair of the South Carolina Democratic Party; Sally Boynton Brown, executive director of the Idaho Democratic Party; and Jehmu Greene, a Fox News political analyst.
Twitter: @chrismegerian
ALSO:
Democrats ask themselves: Now what? Who'll lead the party from the wilderness, and how?
Texas was Obama's chief antagonist. In Trump's America, California is eager for the part
Trump's approach might seem new, but Arnold Schwarzenegger tried it first. It was a disaster.
Get our Essential Politics newsletter
The latest news, analysis and insights from our politics team.
You may occasionally receive promotional content from the Los Angeles Times.