Senate race heats up as Sanchez rips Harris over actions on San Onofre nuclear power plant
Rep. Loretta Sanchez on Thursday unleashed her first major attack against state Atty. Gen. Kamala Harris, her rival in California's U.S. Senate race, accusing Harris of putting the safety of Californians and the coastline at risk after the closure of the San Onofre Nuclear Generating Station.
Sanchez criticized the attorney general for defending a California Coastal Commission permit that allowed more than 300 million pounds of nuclear waste to be buried at the San Onofre site in northern San Diego County.
The Orange County congresswoman also accused Harris of purposely delaying a criminal investigation into allegations of collusion in the $4.7-billion settlement reached between the California Public Utilities Commission and Southern California Edison over the closure of San Onofre. Sanchez called on the U.S. Department of Justice to take over the investigation.
"Ms. Harris is failing to protect the people of California and the coastal environment," Sanchez said during a morning news conference in San Diego. "She's just been letting it go by, hoping that she wins the election in November and doesn't have to deal with this."
Up until now, California's Senate race has been quietly plodding along since the primary, relatively lost in the shadow of the daily political eruptions of the presidential race. 
With less than two months to go before the historic Democrat-versus-Democrat Senate election in November, Sanchez must find a way to close the gap with Harris, who leads in the polls, to give herself a credible shot at victory.
Sanchez already has been courting Republicans and independents, and her attacks on Thursday may indicate that her campaign is shifting to more aggressive tactics.
The Harris campaign responded Thursday by accusing Sanchez of trying to politicize a criminal investigation. A Harris spokesman said Sanchez's comments follow a pattern of political missteps and controversial comments made by the congresswoman, including her criticism of President Obama shortly after he endorsed Harris for Senate.
"Representative Sanchez today is embarking on a deeply dishonest and negative campaign, falsely attacking and politicizing an ongoing criminal investigation," Harris campaign spokesman Nathan Click said. "It's what Californians have come to expect from Sanchez, who has been repeatedly criticized for her divisive attacks against Muslims, Native Americans and even President Obama."
David Beltran, a spokesman for the attorney general's office, referred questions about Sanchez's comments to Harris' campaign office,.
Recently, however, officials at the attorney general's office have said the agency is actively investigating the PUC settlement with Edison, which includes a secret meeting in Poland involving Edison officials and then-PUC President Michael Peevey.
Former San Diego City Atty. Mike Aguirre, who has been a frequent critic of the PUC and has sued over its decisions related to the San Onofre deal, joined Sanchez at her news conference. He accused the attorney general of allowing the statute of limitations to lapse in the criminal case against Peevey and others involved in the meeting in Poland.
"We need a senator who is going to protect the public," he said, throwing his support behind Sanchez.
The attorney general's office has repeatedly discounted Aguirre's accusation, saying the statute of limitations has not expired.
The California Coastal Commission in October approved a permit allowing nuclear waste from San Onofre to be buried in concrete bunkers within 125 feet of a sea wall and the beach.
A community group is challenging the permit in court, saying the commission neglected its obligation to protect the coastline. The group's lawsuit also accuses the commission of failing to require Edison to prove there were no other sites that could accept the nuclear waste.
The attorney general's office, which serves as the legal counsel for most state agencies, is defending the Coastal Commission's actions.
Latest updates
More from politics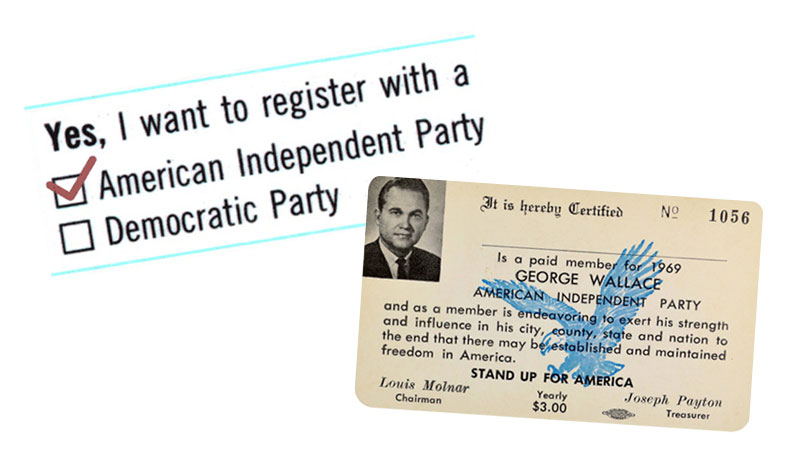 Follow every step of the 2016 presidential election with the Los Angeles Times Trail Guide.
Copyright © 2017, Los Angeles Times