Lawmaker to retry 'right-to-try' bill to let gravely ill access experimental drugs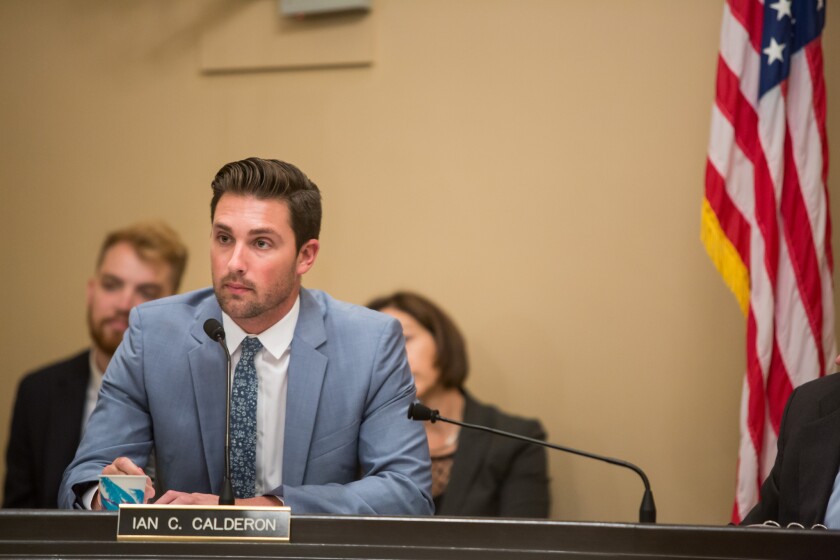 Reporting from Sacramento —
Last fall, Gov. Jerry Brown rejected a bill that would have let terminally ill patients access experimental drugs that have not yet been approved by the federal government.
Now, the author of that bill, Assemblyman Ian Calderon (D-Whittier), is reviving the proposal.
Calderon said he intends to reintroduce his legislation in a challenge to the governor's September veto.
"We were right on the issue," Calderon said. "I think the governor was wrong."
Calderon's bill was one of two measures last year dealing with end-of-life issues. In an unusually personal signing statement, Brown approved a measure to allow doctors to prescribe lethal drug doses to dying patients.
But he blocked Calderon's proposal, AB 159, which would have allowed patients with life-threatening diseases to seek experimental treatment after obtaining the recommendation of two doctors.
Join the conversation on Facebook >>
"We just want to give him another shot to reassess," Calderon said. "If he was able to sign a piece of legislation allowing [you] to terminate your own life, why wouldn't he want to sign a piece of legislation that gives you the opportunity to potentially save your own life?"
Evan Westrup, a spokesman for Brown, said the governor's office does not typically comment on pending legislation.
The Federal Drug Administration allows patients to apply for access to drugs still under federal review, but proponents of "right-to-try" legislation say such a process is too slow for the gravely ill.
Brown noted in his veto message that the FDA plans to streamline its "compassionate use" program to speed up those applications.
"Before authorizing an alternative state pathway, we should give this federal expedited process a chance to work," Brown wrote.
Kurt Altman, an attorney with the Goldwater Institute, a Phoenix-based think tank that has pushed right-to-try legislation nationwide, said Brown's reasoning actually bolsters the supporters' cause.
SIGN UP for the free Essential Politics newsletter >>
The new streamlined application was proposed last February, Altman noted, but it still has not been finalized.
"That's a perfect example of what the FDA does in this arena. It's a perfect example of why laws like right-to-try are needed," he said.
Such laws are in effect in 24 states, Altman said, and at least a half dozen other states are considering similar legislation this year.
Calderon's bill last year passed with overwhelming legislative support; it only got two "no" votes, which would leave the assemblyman with a strong chance to override Brown's veto, a move that requires a two-thirds vote.
But Calderon said legislative leadership has shown little desire to override the governor's veto, so he'll introduce a new version of the measure instead.
"If we've got to go the old-fashioned way, do it all over again, that's the way we're going to do it," he said.
Follow @melmason for more on California government and politics.
ALSO
These Californians all have tickets to the State of the Union address
Kamala Harris shows she's still a U.S. Senate candidate under construction
Lawmaker seeks closure of older Aliso Canyon gas wells until they're inspected
---
Get our Essential Politics newsletter
The latest news, analysis and insights from our politics teams from Sacramento to D.C.
You may occasionally receive promotional content from the Los Angeles Times.