Gun control initiative has strong support among California voters, poll finds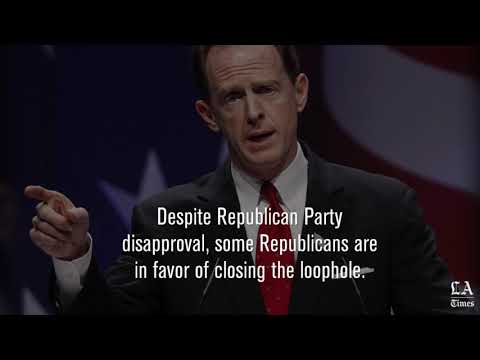 While a federal closure of the gun-show loophole has yet to happen, states are already taking action.
Reporting from Sacramento —
Nearly two-thirds of California voters support a gun-control initiative on the November ballot, about the same percentage of people who say they don't have a firearm in their home, according to a new USC Dornsife/Los Angeles Times poll conducted by SurveyMonkey.
The initiative is supported by 64% of the 1,879 registered voters who responded to the survey, while 28% said they would vote "no" and 8% had no answer.
Proposition 63 by Lt. Gov. Gavin Newsom would, among other things, require background checks for those who buy ammunition, prohibit possession of large-capacity ammo magazines, and establish procedures for taking guns from felons and others not authorized to have them.
SIGN UP for the free Essential Politics newsletter »
The ballot measure comes just months after the Legislature and the governor added to what are already some of the toughest gun laws in the nation. The issue is facing heightened debate after a series of mass shootings in San Bernardino, Orlando, Fla., and elsewhere.
"All of the shootings and the violence as a whole has affected it," said Doug Herman, a Democratic political consultant.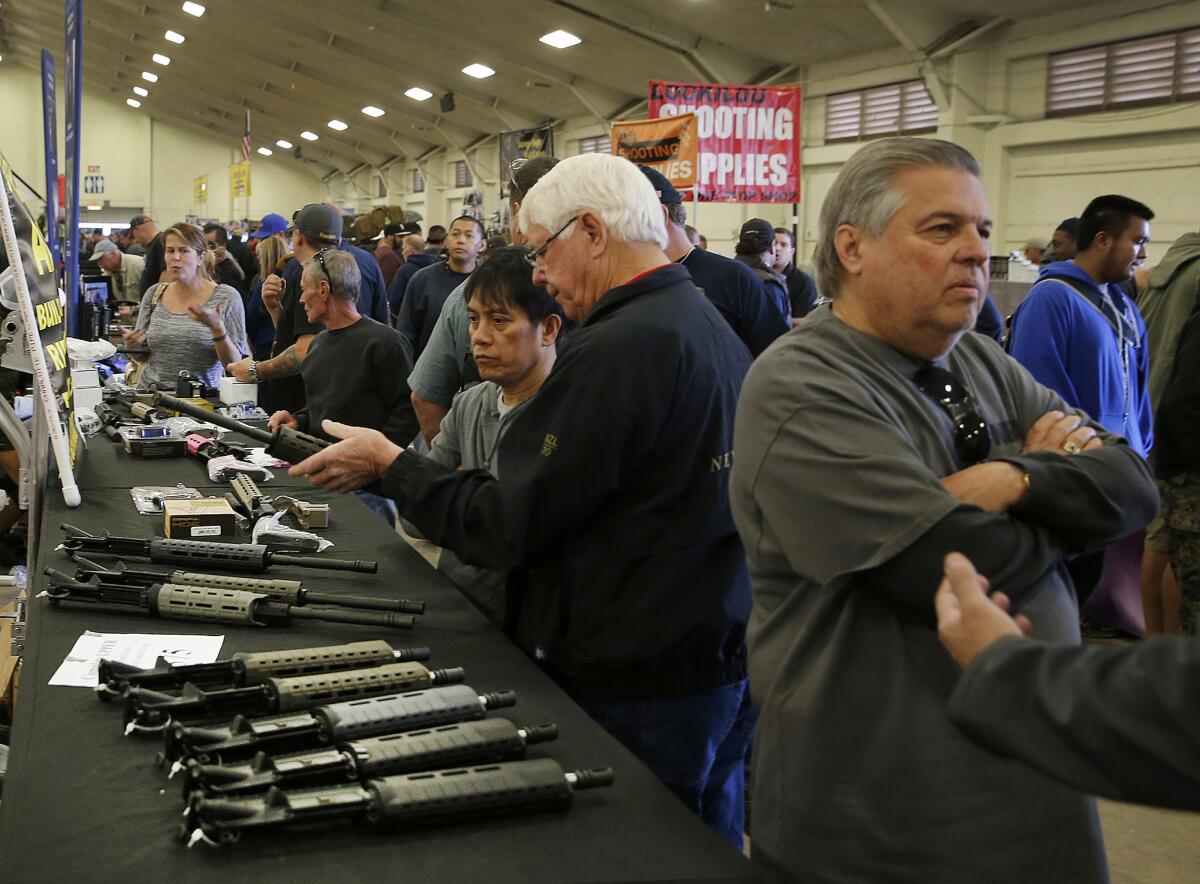 Support for the measure is close to the percentage of people who don't have guns. The survey found that 66% of California voters responding said no one in their household owns a gun.
Proposition 63 enjoys support across all age groups, but with the strongest (70%) among 18 to 24 year olds and the weakest support (56%) among 45 to 54 year olds. The measure is supported by all ethnic groups, but gets the largest percentage of support (72%) from Hispanic voters. The measure is backed by 70% of women and 56% of men.
Karen Crowl, 69, said more can be done to reduce gun violence. The retired school psychologist and independent voter lives near the Goleta post office where a former employee shot and killed five people before turning the gun on herself in 2006.
"I'm voting for it," she said of Proposition 63. "I think the fewer guns around the less gun violence there will be, especially because so much of it is impulsive."
Mike Quinn, a 63-year-old Redding resident, said he is voting against Proposition 63 because he feels it will affect law-abiding citizens, not criminals.
"The whole thing about gun control is completely against my way of thinking," Quinn said. "I'm looking at the cities that have the most gun control, Chicago being one of them, where you have 500 dead this year already."
Quinn, a Republican who owns a radio station, said enforcement of existing laws should be improved.
"The criminals have guns," he said. "Who are we trying to stop here?"
Leo Wilkinson, 69, noted that homicides in his small home town of Hayward this year have caused people to worry about their safety. The registered Democrat supports Proposition 63.
"I'm definitely not in favor of high-capacity ammunition magazines," he said. "They are only used to kill people. There is no hunting use for high-capacity magazines."
The initiative has divided voters along party lines. It is supported by 85% of Democrats, but 51% of Republicans said they would vote against it.
"California has a deserved reputation as a deep-blue state, and while these leanings tend to show up to some degree on economic issues, they are much more notable on matters like this," said Dan Schnur, director of the poll and of the Jesse M. Unruh Institute of Politics at USC.
"Without a compelling argument in the other direction, most Californians are inclined to support even more stringent restrictions on gun ownership," he added.
Newsom, the former mayor of San Francisco, is running for governor in 2018, and political pundits say his gun-control initiative will help pave the way for the candidacy by raising his image. He and former Facebook President Sean Parker are among the top contributors to the initiative campaign, which has so far raised more than $4 million.
Opponents, including the National Rifle Assn., have launched multiple campaigns against the measure that have so far raised about $425,000.
Newsom announced the initiative in October, just two weeks after a shooting at an Oregon community college in which a student killed nine people.
Some of the initiative's provisions, including the background checks for ammunition purchasers, were part of the bill package signed into law this summer by Gov. Jerry Brown.
Follow @mcgreevy99 on Twitter
ALSO:
For Assembly speaker, gun control fight is a personal one
Supporters of California gun control initiative have big fundraising lead
Tempers flare as lawmakers move forward with a dozen gun-control bills in wake of Orlando shooting
Get our Essential Politics newsletter
The latest news, analysis and insights from our politics team.
You may occasionally receive promotional content from the Los Angeles Times.