Should felons be allowed to vote from behind jail bars?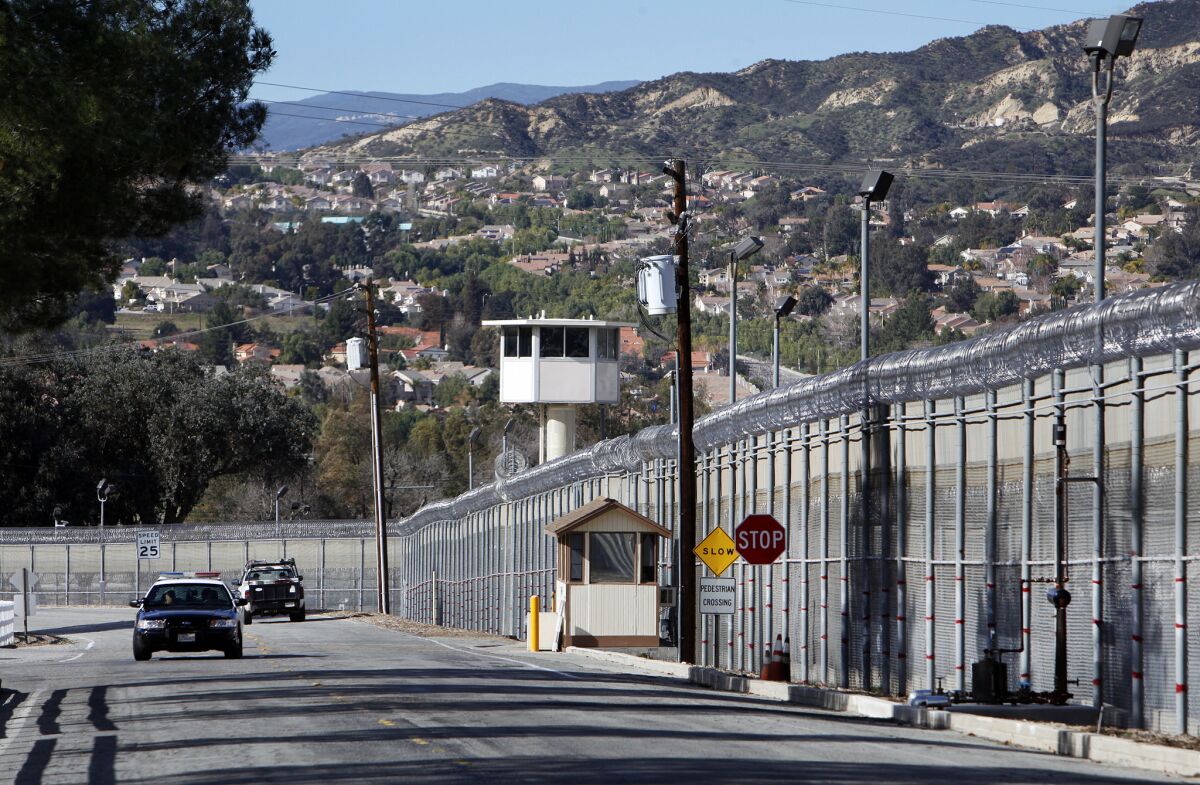 Reporting from Sacramento —
Thousands of felons serving time in county jails would be allowed to vote in California elections from behind bars under a bill moving swiftly through the state Legislature despite widespread opposition from law enforcement officials.
Assemblywoman Shirley Weber (D-San Diego) introduced the measure with an aim that providing convicts the right to vote will give them a better sense of belonging to society and possibly reduce their chances of committing new crimes when released.
"Civic participation can be a critical component of re-entry and has been linked to reduced recidivism," Weber told her colleagues during a recent heated floor debate on the bill.
But police chiefs and sheriffs throughout California say the proposal that passed narrowly in the state Assembly undermines a longstanding social compact: those who commit a serious crime lose not only their freedom to live in society for a time but also their right to participate in democracy.
We believe that there have to be consequences to your action.
— Kern County Sheriff Donny Youngblood
"We believe that there have to be consequences to your action, and the consequences of being a convicted felon are that you can't vote and you can't possess firearms," said Kern County Sheriff Donny Youngblood, president of the California State Sheriffs' Assn. "We believe those are appropriate consequences for felonious actions."
The proposal also has roiled the Legislature, where it received the bare minimum number of votes in the Assembly with Republicans joined by some Democrats in voting against the bill.
Republican Assemblyman Matthew Harper of Huntington Beach is among those who opposed the bill, which he said is motivated by politics.
"I think most citizens think it's pretty outrageous," Harper said. "There is a pattern nationwide where Democrats are working to try to get as many felons, as many criminals on the voting rolls as possible."
Harper claimed felons are more likely to support Democrats in California because the majority party has generally backed reducing sentences and other punishment for crimes. "It's because Democrats are soft on crime," he said.
Currently, only two states — Maine and Vermont — allow felons to vote while behind bars, according to a report by the National Conference of State Legislatures.
The concept of taking away a criminal's right to vote — referred to as "civil death" — has existed since the times of ancient Greece and Rome and was imported to America by the English colonists, the report said.
Voters in California changed the state constitution in 1976 to prohibit voting in elections while "imprisoned or on parole" for conviction of a felony, but allowing participation in elections after time served.
California is one of 29 states that restore felons' rights to vote once they complete parole and/or probation.
In April, Virginia Gov. Terry McAuliffe, a Democrat, issued an executive order restoring voting rights to some 200,000 convicted felons no longer in prison, repealing a Civil War-era policy that he said was aimed at disenfranchising African Americans. His move prompted a lawsuit.
Harper noted that Virginia is a swing state in the November election and McAuliffe is a friend and fundraiser for presumptive Democratic presidential nominee Hillary Clinton.
Sign up for our daily Essential Politics newsletter »
The new bill in California is in response to the state adopting a plan in 2011 that sought to reduce state prison populations by assigning many nonviolent felons to serve their sentences in county jails, while those released were put under "mandatory supervision" or "post-release supervision" at the local level.
In 2014, the American Civil Liberties Union sued the state and won a court order saying those felons under supervision should have their right to vote restored.
Secretary of State Alex Padilla dropped his predecessor's opposition to voting by low-level felons in the county probation system and supports the pending legislation. "If we are serious about slowing the revolving door at our jails and prisons… we need to engage, not shun," he said.
Supporters say there is precedent given that people in jail for a misdemeanor conviction, awaiting trial but not convicted or in jail as a condition of probation are eligible to vote. There were 18 people who cast ballots from Los Angeles County jails in the June presidential primary election. But the law currently does not explicitly say the same voting privilege should be extended to those convicted of low-level felonies and still behind bars.
State officials estimate there are more than a few thousand such prisoners.
If approved by the state Senate and signed by Gov. Jerry Brown, the Weber bill would clearly establish that convicted felons can vote in jail, said Michael Risher, an attorney with the ACLU which supports the measure. The group's position is that low-level felonies committed by those diverted to county jails do not justify the surrender of a fundamental right.
"The mere fact that someone might be convicted of a minor felony… I don't see any reason to restrict their right to vote," Risher said.
Senate Republican leader Jean Fuller of Bakersfield plans to take up the fight when the bill is heard in the Senate.
"Criminals convicted and imprisoned for crimes like child abuse, elder financial abuse, and voter fraud should not be rewarded with a vote simply because they are not serving their sentence out in a state prison," Fuller said.
Ventura Police Chief Police Ken Corney, president of the California Police Chiefs Assn., said the belief in California is that felons need to go through the whole process, including parole or probation before their rights are restored.
"There is a long-standing history of if you broke the community's rules in a severe enough way you are not going to have the same rights as everybody else until you are properly rehabilitated," Corney said.
ALSO
Virginia Gov. McAuliffe, a Clinton ally, reinstates voting rights to convicted felons
Texas photo ID law stands despite challenges since Supreme Court ruling weakened Voting Rights Act
Senators spar over the need for new voting rights legislation
---
Life is stressful. Our weekly mental wellness newsletter can help.
You may occasionally receive promotional content from the Los Angeles Times.