28 Images
Big books for the coffee table
20th Century World Architecture
The Phaidon Atlas
Editors of Phaidon
Phaidon Press, $200
An overview of 750 of the world's architectural icons and regional masterpieces.
(Kirk McKoy / Los Angeles Times)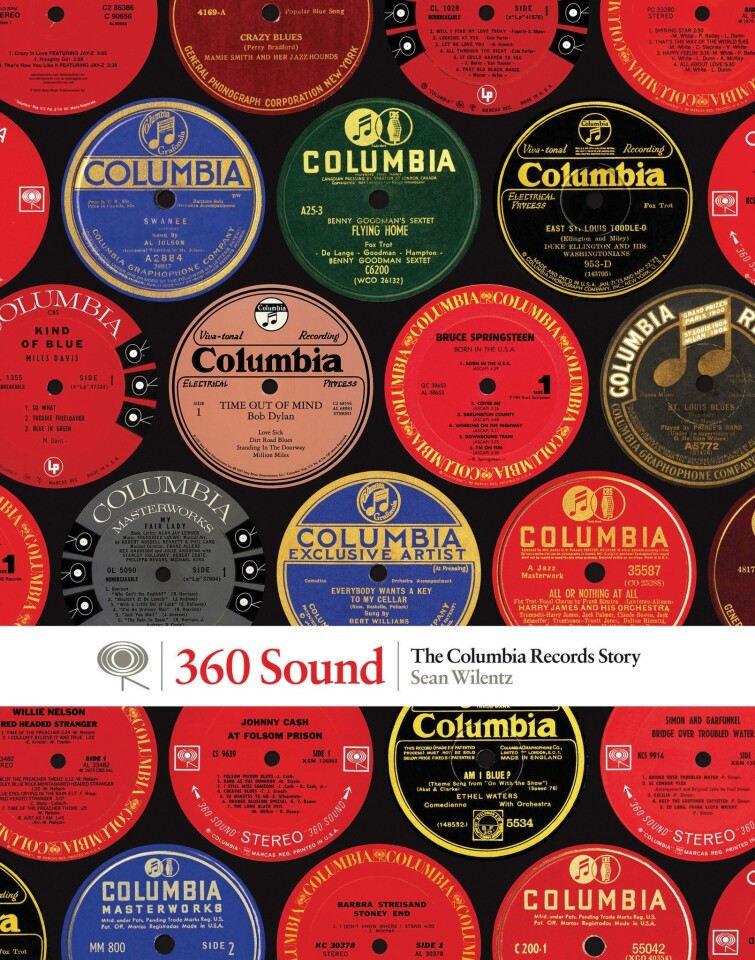 360 Sound
Columbia Records Story
Sean Wilentz
Chronicle, $45
The 125-year history of Columbia Records featuring 300 images from their archives of legendary artists including
Frank Sinatra
,
Barbra Streisand
and Beyoncé
(Chronicle Books)
Cover art for the book - A World in One Cubic Foot: Portraits of Biodiversity by David Liittschwager, forward by E.O. Wilson
(University Of Chicago Press)
Angels
From Dante Rosseti to Paul Klee
Ruth Langenberg
Prestel, $19.95
The evolution of angelic depictions as painted by master artists through the early 20th century.
(Prestel)
The Art and Making of Peanuts Animation
Celebrating Fifty Years of Television Specials
Charles Solomon
Chronicle, $45
A visual history and in-depth look at the making of Peanuts specials from 1965 to 2011.
(Chronicle Books)
At the Fights
Inside the World of Professional Boxing
Howard Schatz
Sports Illustrated, $75
256 sumptuous photos of star fighters, trainers and promoters provide a unique look at the sport.
(Sports Illustrated)
Audubon's Aviary
The Original Watercolors for The Birds of America
Roberta J.M. Olson
Skira Rizzoli, $85
The original masterpieces painted by
John James Audubon
tells the story of their creation.
(Skira Rizzoli)
The Book of Mormon
The Testament of a Broadway Musical
Trey Parker, Robert Lopez, Matt Stone
Newmarket Press/It Books/HarperCollins, $45
Behind the curtain of the creation of the hit
Tony Award
-winning musical.
(Newmarket Press)
Cabinets of Wonder
Christine Davenne & Christine Fleurent
Abrams, $45
An illustrated history of curiosity cabinets showcasing oddities and treasures, now back in style.
(Abrams Books)
Classic Hollywood Style
Caroline Young
Frances Lincoln, $29.95
Iconic looks like
Rita Hayworth
's strapless dress in "Gilda" and
Faye Dunaway
's "Bonnie and Clyde" beret influenced American style.
(Frances Lincoln)
Drawing Surrealism
Leslie Jones
Prestel, $60
This volume, accompanying the LACMA exhibit of the same name, argues for drawing as a central facet of the movement, alongside collage, photography and paintings.
(Prestel)
Hello Kitty, Hello Art!
Sanrio Company LTD., Roger Gastman
Abrams, $35
Sanrio's popular feline infiltrates contemporary art with interpretations by artists such as Gary Baseman, Ron English and Yosuke Ueno.
(Abrams Books)
Hollywood Unseen
Photographs from the John Kobal Foundation
Robert Dance
Antique Collectors Club Dist, $75
Jimmy Stewart
playing with his dogs,
Ingrid Bergman
fishing and
Burt Lancaster
playing tennis are just a few of the hundreds in this collection of candid shots from Hollywood's Golden Age.
(John Kobal Foundation / ACC Distribution)
Diane Keaton
House
Diane Keaton & D.J. Waldie
Rizzoli, $85
Antiquated buildings and decaying structures transformed and redefined through innovative design and repurposing.
(Rizzoli)
Cover art for the book - The James Bond Archives edited by Paul Duncan
(Taschen)
Cover art for the book - The Lost Christmas Gift by Andrew Beckham
(Princeton Architectural Press)
Love Looks Not with the Eyes
Thirteen Years with Lee Alexander McQueen
Anne Deniau
Abrams, $75
Lush, previously unpublished backstage photographs from many of the late designer's provocative fashion shows.
(Abrams Books)
Punk
An Aesthetic
Jon Savage, William Gibson and Linder Sterling
Rizzoli, $55
Posters, zines and ephemera, drawn from public and private archives, illustrate the punk aesthetic's influence on contemporary graphic art and design.
(Rizzoli)
Puppyhood
Life-size Portraits of Puppies at 6 Weeks Old
J. Nichole Smith
Stewart, Tabori & Chang, $29.95
Photographs of 25 breeds of adorable puppies taken at 6 weeks old.
(Stewart, Tabori & Chang)
Cover art for the book - Reporting the Revolutionary War: Before It Was History, It Was News by Todd Andrlik
(Sourcebooks)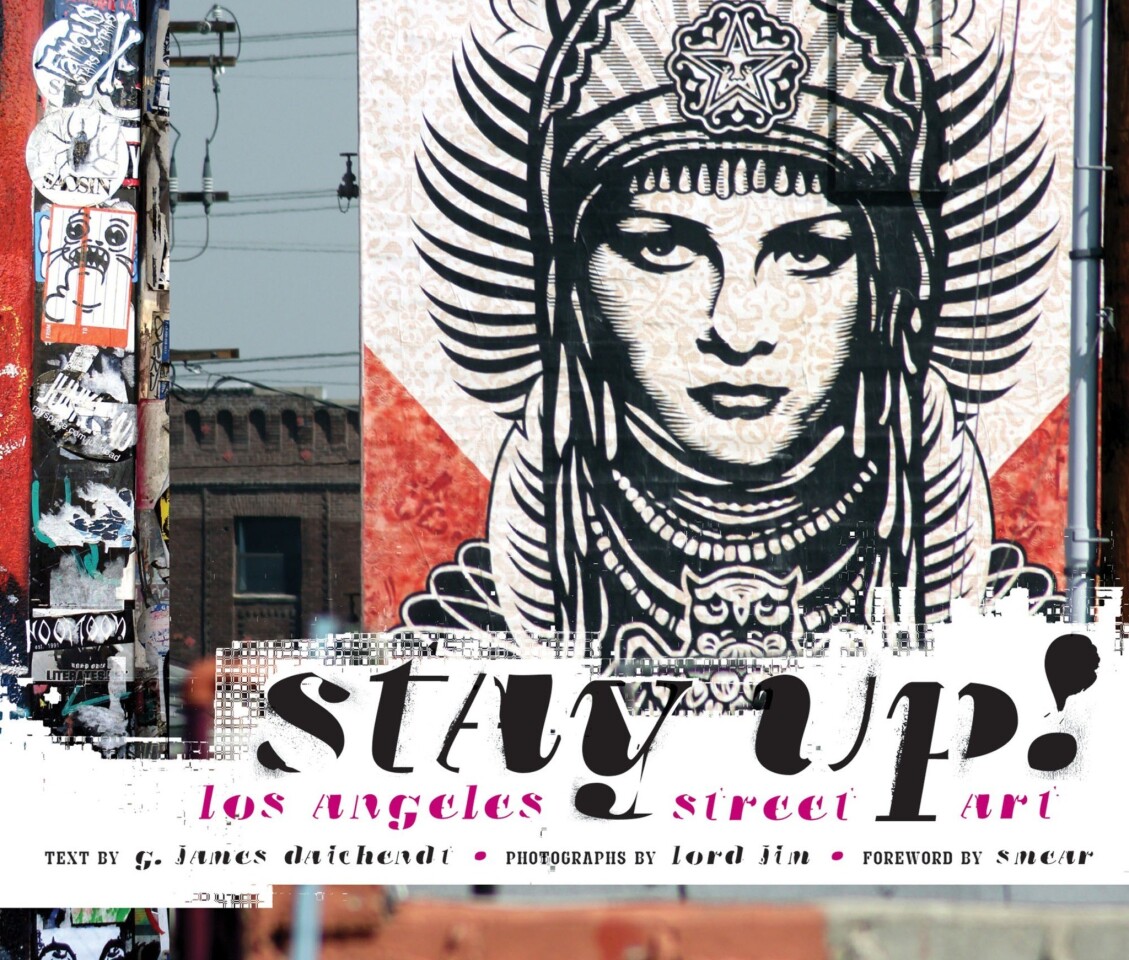 Stay Up
Los Angeles Street Art
G. James Daichendt
Cameron + Company, $35
Murals, graffiti, wall paintings and wheat-pasted works are crammed into this book showcasing L.A.'s vivid street art scene.
(Cameron Company)
Steve Schapiro
Then & Now
Steve Schapiro
Hatje Cantz, $70
Memorable portraits of Robert Kennedy Jr. and
Martin Luther King Jr.
are featured alongside rare of-the-cuff moments from the set of "Taxi Driver" and "The Godfather."
(Hatje Cantz)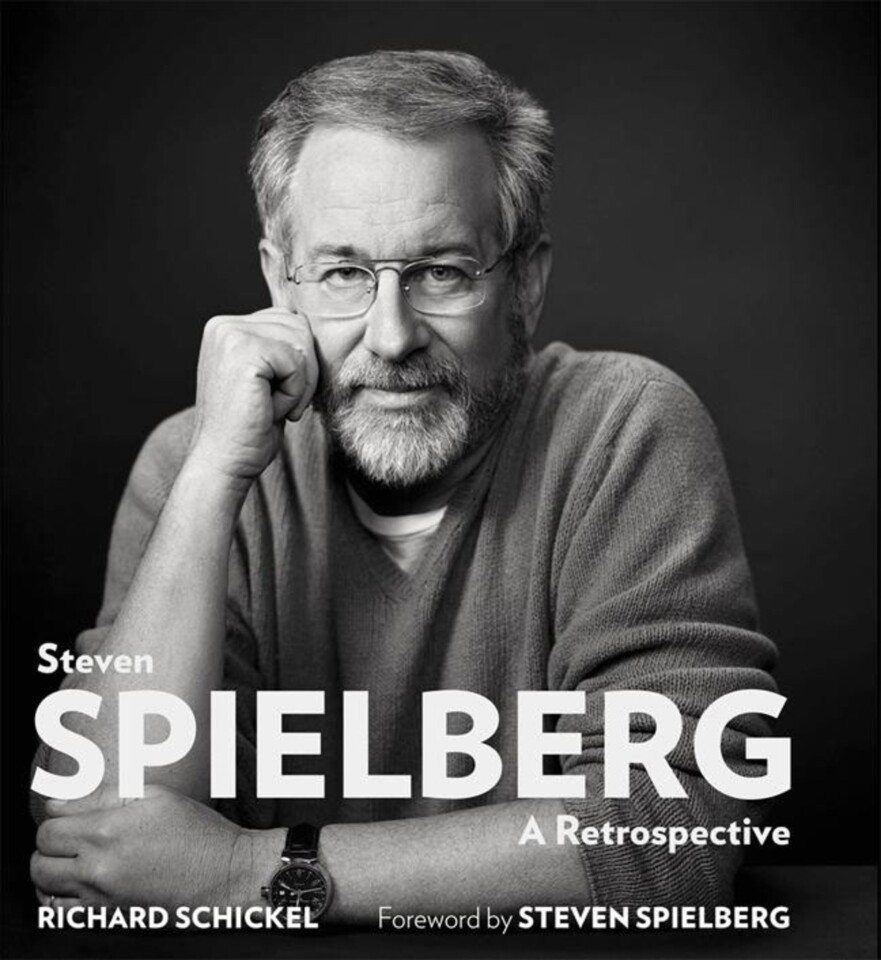 Steven Spielberg
A Retrospective
Richard Schickel and Steven Spielberg
Sterling, $35
Photos and analysis of the Oscar-award winning director's 40-year career highlighting every film from "Jaws" to "Lincoln."
(Sterling Publishing Co.)
Surfers Blood
Patrick Trefz
powerHouse, $29.95
The latest collection from the surf photographer reveals the passion behind the sport.
(powerHouse Books)
Variety
An Illustrated History of the World from the Most Important Magazine in Hollywood
Tim Gray
Rizzoli, $50
A decade-by-decade account of the last century of show business as reported by the daily trade paper.
(Rizzoli)
Whole Larder Love
Grow Gather Hunt Cook
Rohan Anderson
powerHouse, $35
An culinary adventure illustrating how to live off the land.
(powerHouse Books)