Books: Chef José Andrés, a fire-spotter and more in books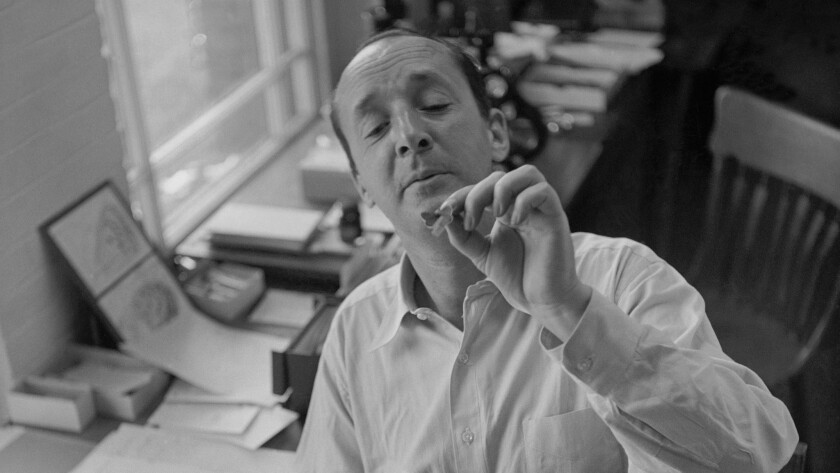 Books Editor
Hi. I'm Carolyn Kellogg, books editor of the L.A. Times. It's been a big news week, with Washington roiled by the contents revealed in Bob Woodward's new book, "Fear: Trump in the White House." Although the book doesn't hit shelves until Tuesday, the Washington Post, where Woodward worked when reporting the Watergate scandal, got a preview of it. Here's what the Post shared from the book; how the White House pushed back; and a look at a transcript of Woodward's conversation with Trump from early August, after the book was completed. In the interview, Trump says, "So I have another bad book coming out. Big deal." There's much more, of course, but let's turn to other book news.
Chef José Andrés has received his field's highest honors and has found his place in academia and on television, but when a natural disaster hits, he grabs whatever he can and jumps on a plane, ready to cook. In "We Fed an Island," he tells the story of going to Puerto Rico after Hurricane Maria, rallying volunteers and providing food relief — relief that was slow and spare from official sources like FEMA. The book is both cynical and deeply optimistic, writes Amy Scattergood in our review.
Philip Connors was a New Yorker visiting New Mexico when he changed his life and decided to become a fire lookout. His book about that experience, "Fire Season," was a breakout hit in 2011. Now deeply enmeshed in the community, he writes of nature, its solace and cruelties in the forthcoming "A Song for the River." He talks to Nathan Deuel.
Now in its seventh week on the list, the No. 1 bestseller in fiction remains "My Year of Rest and Relaxation" by Ottessa Moshfegh.
Tara Westover's memoir of growing up with survivalist parents, then heading to Cambridge, "Educated," is the No. 1 bestseller in nonfiction after 26 weeks on the list.
Vladimir Nabokov's "Lolita" is considered one of the best novels of the 20th century — and also one of the most controversial. The author, who was adamant about art being considered on its own terms, nevertheless left a hint in the book of an inspiration — another story of a man who takes a preteen girl on the road so he can have sex with her. Sarah Weinman explores it all in "The Real Lolita," about the true-crime case of Sally Horner, who was kidnapped and released when Nabokov was working on his book. Elizabeth Hand has our review.
"Latinx," "guac" and 480 other words have been added to the Merriam-Webster dictionary.
For his centenary in 2019, J.D. Salinger's four books are being re-released. But this week author Joyce Maynard — who had a relationship with him when he was 53 and she was 18 — suggested we think about Salinger's actions differently in light of #metoo.
---
Get the latest news, events and more from the Los Angeles Times Book Club, and help us get L.A. reading and talking.
You may occasionally receive promotional content from the Los Angeles Times.