Best of TimesOC 2020: Health and Wellness
Here are Orange County's winners and favorites for Best of TimesOC's health and wellness categories.
Best Chiropractic
Kiromark / Marc E. Poli DC, QME
7940 Orangethorpe Ave., Buena Park 90621
Practicing for 30 years, Dr. Poli specializes in non-invasive chiropractic sports medicine and uses state-of-the-art Laser modalities. He is open six days a week, and is seen by appointment only due to limited availability.
kiromark.com | 714.883.2693
Priestley Family Chiropractic
3 Corporate Plaza, Ste 200, Newport Beach 92660
Dr. Priestley provides care for families in Orange County who want natural and drug-free health solutions to address pain or improve overall wellness. We focus on allowing your body and brain to communicate, relieving pain and restoring your health.
priestleychiropractic.com | 949.640.7030
Lander Chiropractic
1203 West Imperial Hwy., #100, Brea 92821
Our passion is to help patients achieve their health goals. We truly believe that self-care is health care and we strive to be a part of our patient's wellness team.
landerchiropractic.com | 714.626.0074 phone; 714.931.0475 text
DiSiena Family Chiropractic Irvine, Nutrition and Brain Wellness
6 Venture, Ste. 115, Irvine 92618
A family practice established in 1984, we provide chiropractic care, functional nutrition, and brain wellness utilizing the latest technologies. We also are the home office for a non-profit called Buds Odyssey, offering free care to veterans and first responders.
drdisiena.com | 949.559.6030
Best Cosmetic Surgery
Lavinia K. Chong, M.D. Aesthetic & Plastic Surgery
1401 Avocado Ave., Ste. 803, Newport Beach 92660
Board-certified plastic surgeon Dr. Lavinia K. Chong specializes in facial rejuvenation (including face and neck lifts), breast surgery (reduction/augmentation/lift/exchange/explant), and tummy tucks. A vigorous COVID-19 policy is maintained and her private surgical suite is accredited by AAAASF (American Association for Accreditation of Ambulatory Surgery Facilities) to ensure patients receive the highest quality of care and safety. Virtual appointments available.
chongmd.com | 949.644.1400
Newport Beach Dermatology and Plastic Surgery
1441 Avocado Ave., Ste. 702, Newport Beach, CA 92660
Newport Beach Dermatology and Plastic Surgery, located in the Fashion Island area of Newport Beach, prides itself on providing individualized comprehensive dermatologic care and plastic surgery to our patients.
newportbeachdps.com | 949.706.7886
South Coast Plastic Surgery
4968 Booth Circle, Ste. 105, Irvine 92604
Perfectionists in the art of plastic surgery, we offer an array of aesthetic services to suit your needs. Our expert team focuses on creating results that appear fresh and natural at our state-of-the-art surgery center and medspa.
socoplasticsurgery.com I 949.894.4772
Brian P. Dickinson, M.D.
351 Hospital Rd., Ste. 415, Newport Beach 92663
Dr. Dickinson's practice is focused on rhinoplasty, facelift, nasal airway reconstruction, microsurgical breast reconstruction, oncoplastic reconstruction as well as primary and secondary aesthetic and reconstructive breast procedures.
drbriandickinson.com | 949.612.8632
Best Dental Implants
Mark Kramer, DDS, FICOI
1442 Irvine Blvd., #105, Tustin 92780
We are here to help you, not judge you. We treat our patients like family. Our practice is based on safety and predictability. Our decades of dental implant experience allow your dental treatment to be delivered in a comfortable manner, using the most modern technologies and materials, for an extremely reasonable fee. Call now for a free consultation.
markkramerdds.com | 714.500.7194
Dr. Craig C. Thiede, DDS
13132 Newport Ave., #230, Tustin 92780
At SoCal Oral Maxillofacial Surgery, we believe in treating people, not cases. Dr. Craig Thiede uses modern technology and minimally invasive techniques to improve the success of procedures and create a positive patient experience.
socaloralsurgery.com | 657.231.2880
California Implant Smiles
1920 17th St., #103, Santa Ana 92705
We separate ourselves from other cosmetic dentistry centers by providing our patients with the latest technology and an experienced team. This way, we address any doubts or questions you might have before arriving.
californiaimplantsmiles.com | 949.732.1992
Dr. Sanford L. Ratner, DDS
1200 N Tustin Ave., #108, Santa Ana 92705
Dr. Ratner practices the full scope of oral and maxillo-facial surgery, including skeletal deformity correction, cleft surgery, temporo-mandibular joint surgery, facial reconstruction, trauma, as well as dento-alveolar procedures and dental implant placement.
orangeoralsurgery.com/meet-us/meet-dr-ratner | 714.835.7771
Best General Dentistry
Advanced Dental Care
3033 Bristol St., Ste. AA, Costa Mesa 92626
At Advanced Dental Care, we're committed to the health and wellbeing of every patient. When you come to our office, you'll always experience compassionate, personalized service that targets your specific needs. Dr. Jeremy Jorgenson and his team provide both general and specialized dentistry using minimally invasive, state-of-the-art tools and procedures for your comfort and convenience. Call or visit us online!
mycostamesadentist.com | 714.424.9099
OC Healthy Smiles
2900 Bristol St., A205, Costa Mesa 92626
Unlike anything else, OC Healthy Smiles has created an environment around delivering your best possible dental experience. Conveniently open Monday-Saturday, our modern and high-tech office offers you truly one of a kind care.
ochealthysmiles.com | 714.294.2229
Ford Dental Group
16511 Goldenwest St., #107, Huntington Beach 92647
Dr. Jonathan Ford creates an exceptional experience for all of his patients through his state-of-the-art family dental practice. His goal is to provide every patient the smile they have always wanted while keeping health and well-being a top priority.
forddentalgroup.com | 714.842.7431
Laguna Hills Family Dentistry
24407 Calle De La Louisa, #200, Laguna Hills 92653
We foster patient relationships based on mutual trust, excellent customer service, and the best personalized patient care available.
lagunahillsfamilydentistry.net | 949.588.7525
Best Gym/Fitness
West Coast Pilates
1599 Superior Ave., Ste. A3, Costa Mesa 92627
West Coast Pilates is nestled between Costa Mesa and Newport Beach. Owner Carrie Gauden leaves no stone unturned when it comes to detail. It's small group setting offers an experience of one-on-one training with state-of-the-art equipment. Specializing in Fascia, Athletic Conditioning and Rehab pilates, the studio is equipped with wall-to-wall accessories. West Coast Pilates is also a Merrithew Host Training Center.
wcoastpilates.com | 949.382.5225
24 Hour Fitness
12647 Alcosta Blvd. #500, San Ramon 94583
At 24 Hour Fitness, we're committed to creating a healthier, happier world with clean, spacious clubs, innovative technology and a team at the ready to support your every move.
24hourfitness.com | 800.432.6348
iHeartYoga
34485 Golden Lantern, Dana Point 92629
iHeartYoga is Orange County's largest yoga community offering studio and outdoor yoga, Barre, and Sculpt classes with local health and wellness events and yoga retreats to Mexico.
iheartyoga.org | 949.577.6634
West Coast School of The Arts
890 Baker St. #100, Costa Mesa 92626
West Coast School of the Arts provides specialized dance training for students of all ages in jazz, contemporary, ballet, tap, hip hop, tumbling and voice. We currently offer both virtual and outdoor classes.
wcdance.com | 714.754.419

Best Hearing Aid Clinic
Costco Hearing Aid Centers
Multiple locations
Costco Hearing Aid Centers offer Costco value pricing, premium technology and free perks like product demonstrations, follow-up appointments, hearing aid cleanings, check-ups and loss and damage protection, with multiple locations in Orange County to serve you.
costco.com/hearing-aid-center.html
Fullerton Hearing Center
1843 N. Euclid St., Fullerton 92835
Fullerton Hearing Center strives to improve patients' lives through our healthy hearing practice. With many years of experience, our staff is well-educated and ready to provide exceptional care.
fullertonhearing.com | 714.871.0632
Miracle-Ear Hearing Aid Centers
Multiple locations
Since 1948, we've strived to bring our customers leading-edge technology and hearing solutions that improve lives, relationships and communities.
Shohet Ear Associates Medical Group, Inc.
446 Old Newport Blvd., Newport Beach 92663
Shohet Ear Associates provides comprehensive care for patients with medical ear conditions or hearing loss, and a range of hearing aids and implantable devices including cochlear implants, Esteem, and Earlens.
eardoctor.org | 949.631.4327
Best Hospital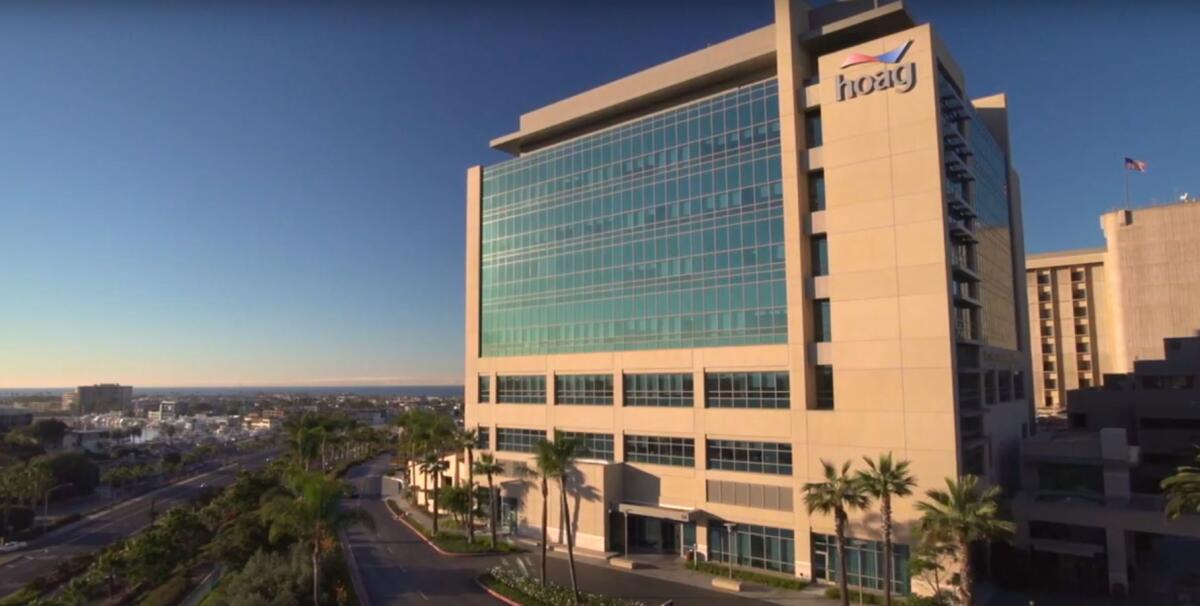 Hoag Memorial Hospital Presbyterian
1 Hoag Dr., Newport Beach 92626
For nearly 70 years, Hoag has delivered a level of personalized care that is unsurpassed among Orange County. Hoag is one of the largest acute care hospitals in OC with two main hospital campuses in Newport Beach and Irvine, 13 urgent care centers and nine health centers. Hoag's network of more than 1,700 physicians represent 52 different specialties.
hoag.org | 800.400.HOAG
CHOC Children's
1201 W. La Veta, Orange 92868
CHOC's pediatric healthcare system includes two hospitals, several primary and specialty care clinics, and many excellent clinical programs providing the highest levels of care for serious pediatric illnesses and injuries, both physical and mental.
choc.org | 714.997.3000
St. Joseph Hospital
1100 Stewart Dr., Orange 92868
For over 90 years, St. Joseph Hospital has provided compassionate care at the forefront of medical innovation and triumph. It is nationally recognized for clinical excellence, family-centered care and a patient experience ranked in the country's top 5%.
providence.org/stjoseph | 714.771.8000
Mission Hospital
27700 Medical Center Rd., Mission Viejo 92691 and 31872 Coast Hwy., Laguna Beach 92651
Nationally recognized for excellence and ranked among the top 5% in the country, Mission Hospital delivers the best in personalized care and precision medicine. Mission cares for our community when they need us most.
providence.org/mission | 949.364.1400
Best Medical Group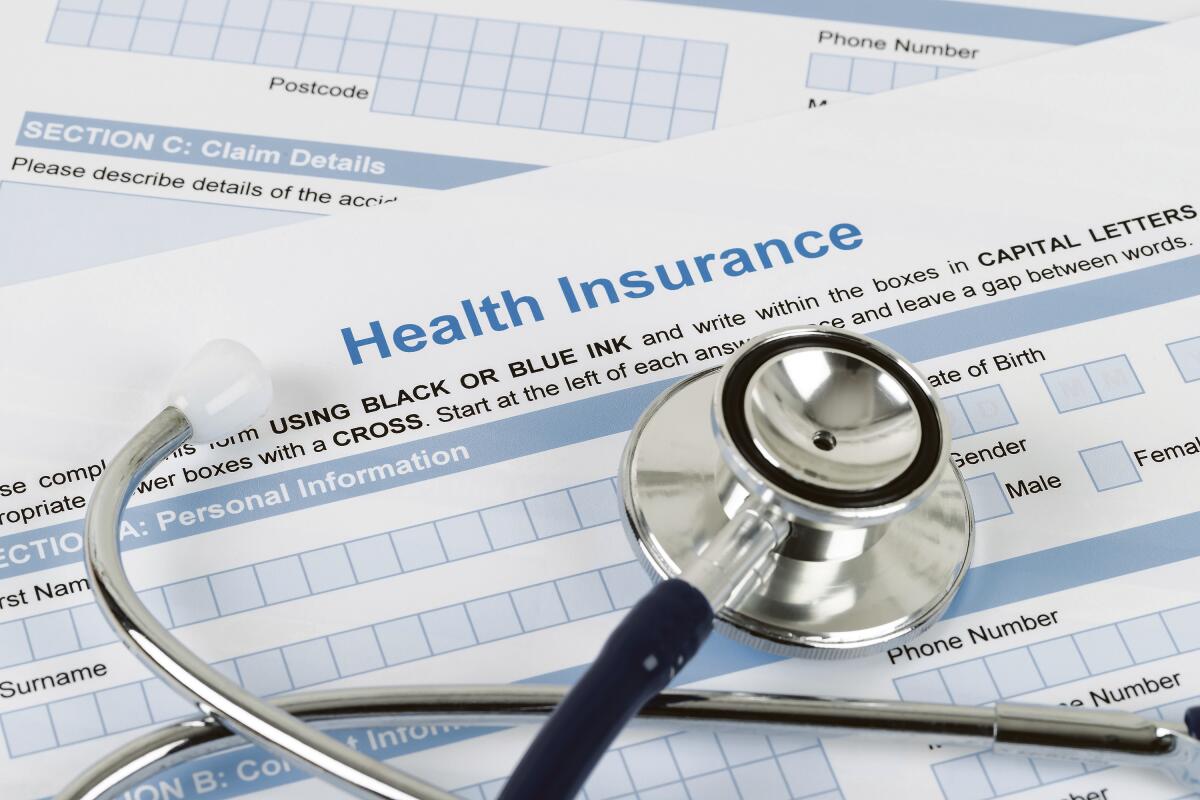 Hoag Medical Group
Multiple locations
HMG is the multispecialty physician group most closely aligned with Hoag Hospital. HMG has specialties in internal medicine, family medicine, pediatrics, geriatrics, rheumatology, allergy and immunology, endocrinology, sports medicine, HIV medicine and diabetes.
hoagmedicalgroup.com | 800.400.HOAG
St. Joseph Heritage Group
1100 W. Stewart Dr., Orange 92868
We offer nearly every medical specialty and subspecialty with an unparalleled standard of care. Our dedication to service, compassion and quality healthcare has made us an essential caretaker in Orange County for over 90 years.
providence.org | 714.633.9111
Monarch HealthCare
11 Technology, Irvine 92618
Monarch HealthCare, part of Optum, is recognized by health plans and business groups for our "patient-first" approach to care. With more than 2,500 doctors in Orange County and Long Beach, it's easy to find a Monarch doctor in your neighborhood.
monarchhealthcare.com | 949.923.3200
MemorialCare Medical Group
MemorialCare Medical Group is made up of more than 200 physicians. In addition to multiple locations throughout Orange County, MemorialCare Medical Group offers Urgent Care Centers that are open 365 days a year