Best of TimesOC 2020: Shopping and Services
Here are Orange County's winners and favorites for Best of TimesOC's Shopping and Services categories.
Best Appliance Store
Pacific Sales Kitchen & Home (Best Buy)
Multiple locations
Located within Best Buy, Pacific Sales Kitchen & Home offers distinguished brands, from entry-level to luxury appliances, to transform your home. Chat, call or visit one of our stores to speak with an appliance expert today.
Howard's
Multiple locations
Howard's was founded in 1946, and due to its focus on customer satisfaction, the business has grown over the past 70 years to become Southern California's largest and most trusted independent retailer of appliances, TVs, and mattresses.
CTS Home Appliance Center
101 W. Chapman Ave., Placentia 92870
In business for 44 years, we are family owned and veteran owned! Our sales staff is very knowledgeable and helpful, whether you are remodeling a complete kitchen or you need a new refrigerator we are here to help you.
ctshomeappliance.com | 714.996.8240
Saddleback Appliances
23201 Del Lago Dr., Laguna Hills 92653
Saddleback Appliances has been a family owned home appliance business since 1955. We carry a variety of appliances and plumbing fixtures to suit the needs of customers, no matter the budget!
saddlebackappliances.com | 949.830.6910
Best Auto Dealer, Domestic
CarMax
Multiple locations
America's largest car dealer features robust online search options, nationwide shipping, and a no-haggle pricing structure to ensure you get the car you want. CarMax has three Orange County locations in Buena Park, Costa Mesa and Irvine.
Tesla
Multiple locations
Tesla proves electric vehicles can be better, quicker and even more fun to drive than cars requiring gasoline. We continue to make our products more accessible and affordable, believing the sooner people stop relying on fossil fuels, the better.
David Wilson's Ford of Orange
1350 West Katella Ave., Orange 92867
Proud to serve Orange County, we have devoted ourselves to helping and serving our customers, whether you need a new or used car, or service. We look forward to doing business with you.
fordoforange.com | 844.736.0208
Theodore Robbins Ford
2060 Harbor Blvd., Costa Mesa 92627
Theodore Robins Ford has been family owned and operated since 1921. Over the years, the company has been honored by Ford with distinguished awards.
robinsford.com | 949.642.0010
Best Auto Dealer, Import
Fletcher Jones Motorcars
3300 Jamboree Rd. Newport Beach 92660
As the No. 1 Mercedes-Benz Center for 21 consecutive years, Fletcher Jones Motorcars is known for providing an elite experience in an atmosphere that resembles a 5-star resort. With one of the largest selections of new and certified pre-owned Mercedes-Benz vehicles and an exclusive preferred owner benefits package, Fletcher Jones Motorcars caters to clients across the nation. Experience the Fletcher Jones difference.
fjmercedes.com | 949.718.3000
South Coast Toyota
1966 Harbor Blvd., Costa Mesa 92627
Visit South Coast Toyota to view our vast selection of new and pre-owned vehicles. Our mission remains to provide competitive prices, a range of finance options, quality automotive care and exceptional customer service with a smile.
southcoasttoyota.com I 949.722.2000
Best Bank
Chase Bank
Multiple locations
We're proud to serve nearly half of America's households with a broad range of financial services, including personal banking, credit cards, mortgages, auto financing, investment advice, small business loans and payment processing.
Bank of America
Multiple locations
Bank of America's goals are to ensure that their customers can control their financial picture.
With locations across Orange County, a branch is always nearby for all of your banking needs.
Wescom Credit Union
Multiple locations
Serving members and the community since 1934, Wescom Credit Union continues to provides essential banking solutions with a personal touch. Our member-owned cooperative includes more than 200,000 members and 24 branches throughout Southern California.
Union Bank
Multiple locations
Union Bank proudly offers customers a choice of Bank FreelyTM checking with no monthly service fee or Priority Banking. They also provide convenient online banking with bill pay, mobile banking with check deposit and debit cards with digital wallet.
Best Camera Store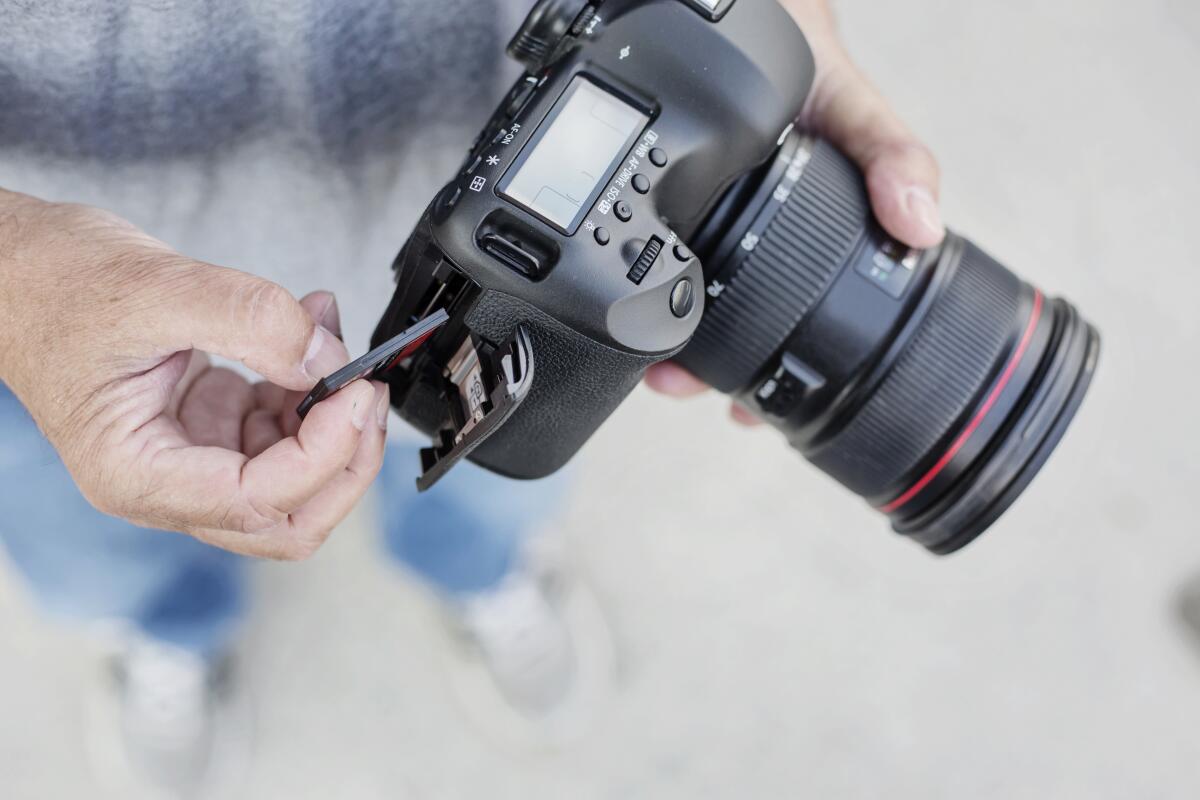 Samy's Camera
3309 S. Bristol St. B, Santa Ana 92704
For over 40 years, Samy's Camera has been the leader in sales of high quality imaging products and the ultimate resource for the professional and amateur photographer. Knowledgeable sales staff, exceptional customer service, and an impressive up-to-date inventory are the reasons that Samy's Camera enjoys a loyal following.
samys.com | 714.557.9400
Fullerton Camera
809 N. Harbor Blvd., Fullerton 92832
We have been in business for over 20 years and are a family owned small retail store. We are a full-service cameras shop, offering new and used photographic gear for pros and amateurs alike.
fullertoncameras.com | 714.441.2443
Figge Photography
250 Newport Center Dr., Ste. 104, Newport Beach 92660
We are the Figges! We're a family of photographers and artists who are passionate about capturing and preserving life's fleeting moments through the timeless medium of portrait photography. We truly love what we do!
figgestudio.com | 949.644.6933
Best Charity
Orangewood Foundation
1575 E. 17th St., Santa Ana 92705
A leading provider of support and services for foster youth, Orangewood offers health and wellness, housing assistance, life skills training, education and employment assistance to over 2,000 foster children in Orange County.
orangewoodfoundation.org | 714.619.0200
Bracken's Kitchen
13941 Nautilus Dr., Garden Grove 92843
The mission of Bracken's Kitchen is food recovery, culinary training and our community feeding program. We are committed to recovering, repurposing and restoring both food and lives.
brackenskitchen.org | 714.554.1923
Miracles for Kids
17848 Sky Park Circle, Ste. C, Irvine 92614
Miracles for Kids helps families with critically ill children battle bankruptcy, homelessness, hunger and depression so they can concentrate on what's most important – fighting for their child's life.
miraclesforkids.org | 714.730.3040
Hope Center for the Arts
295 E. Yale Loop, Irvine 92604
For 40 years, HOPE has empowered adults with intellectual disabilities through visual/performing and arts therapies. We Provide connection, expression, live performances and art exhibitions!
hope4arts.org | 714.778.4440
Best Golf Store
Roger Dunn Golf Shops
421 Village Way, Santa Ana 92705
The Roger Dunn Golf Shop has served Southern California golfers for over 50 years. Our store offers a full range of equipment, accessories, shoes, and apparel, and has fitting carts on the premises. We are certified fitters for many popular brands. We also offer Launch Monitor club-fitting technology, an indoor putting green, hitting stalls, and club repair.
worldwidegolfshops.com/rd-santa-ana.aspx | 714.558.0074
Pelican Hill Golf Course
22800 S. Pelican Hill Rd., Newport Coast 92657
You might not be a scratch golfer, but you can still look the part. Visit our pro shop for all the latest equipment, accessories, gifts and apparel, or click here to shop our online store
golfpelicanhill.com/retail | 844.878.0942
Anaheim Hills Golf Course
6501 Nohl Ranch Rd., Anaheim 92807
Located just minutes from Disneyland, we welcome everyone to enjoy the incredible value of daily tee times, pristine golf course conditions and professional golf instruction in the heart of Orange County.
anaheimhillsgc.com I 714.998.3041
Steve Carfano's Newport Beach Golf Shop
3100 Irvine Ave., Newport Beach 92660
We're family owned and operated, with a 100 day satisfaction guarantee policy and trade-ins welcome. Find all of your favorite brands, competitively priced and conveniently located at the Newport Beach Golf Course!
newportbeachgolfshop.com | 949.250.1900
Best Independent Grocer
Sprouts Farmers Market
255 E 17th St., Costa Mesa 92627
Some say natural is the new normal, but at Sprouts, there's nothing new about natural foods! Back in 2002, we opened our first store in an effort to make natural foods available to everyone. Today we have grown to more than 320 stores and over 30,000 team members. It's these individuals who are the key to our success.
sprouts.com | 949.698.1094
Mother's Market and Kitchen
100 Kalmus Dr., Costa Mesa 92626
Founded in 1978, Mother's Market and Kitchen is a leading natural and organic food retailer serving Southern California. Mother's specializes in organic produce, specialty foods including vegan and vegetarian options, and supplements.
mothersmarket.com | 714.549.6400
Northgate Market
2030 E. Lincoln Ave., Anaheim 92806
Our history is strengthened by dedication to customers and to one another. Northgate is a family, rich in tradition, heritage and authenticity. We are warriors of flavor, champions of inspiration and innovation, and protectors of the family kitchen and table.
northgatemarket.com | 714.507.7640
Pacific Ranch Market
7540 E. Chapman Ave., Orange 92869
Our family-owned gourmet market has fed our community for more than 30 years. Open seven days a week, we offer all natural California raised prime Brandt Beef, fine wines, fresh sushi and produce, plus a full service bakery.
pacificranchmarket.com I 714.639.9792
Best Law Firm
Easton & Easton, LLP
650 Town Center Drive, Suite 1850, Costa Mesa 92626
We are a family of personal injury attorneys (father and sons) with over 100 years combined experience representing serious injury and wrongful death victims. With more than $100 million in client verdicts and settlements within the last decade, our firm has been honored as Southern California's "Super Lawyers", the National Trial Lawyers "Top 100" and "Best Lawyers in America." Let our family help yours.
eastonlawoffices.com | 714.850.4590
Injury Compensation Law, PC
2400 E. Katella Ave., #800, Anaheim 92806
We are former defense attorneys with years of experience working with big clients and many of the large insurance carriers. After working with insurance companies and various employers, we decided to start our own firm to protect the rights of the injured.
injurycomplaw.com | 714.627.2622
Holt Law Firm
1432 Edinger Ave., #130, Tustin 92780
714.730.3999
Best Local Credit Union
SchoolsFirst Federal Credit Union
2115 N. Broadway, Santa Ana 92706
SchoolsFirst Federal Credit Union has been privileged to serve school employees and their families since 1934. We are committed to providing service and financial security through products and services designed specifically for them, from savings* and loans to insurance and retirement plans.**
*This credit union is federally insured by the National Credit Union Administration. **May not be NCUA insured, may lose value, no financial institution guarantee. Not a deposit of any financial institution. Equal Housing Lender.
schoolsfirstfcu.org | 714.258.4000
Wescom Credit Union
Multiple locations
Serving members and the community since 1934, Wescom Credit Union continues to provides essential banking solutions with a personal touch. Our member-owned cooperative includes more than 200,000 members and 24 branches throughout Southern California.
San Diego County Credit Union (SDCCU)
Multiple locations
SDCCU is one of California's largest credit unions, serving San Diego, Riverside and Orange counties. SDCCU has over 40 convenient branch locations, with six in Orange County and 30,000 surcharge-free ATMs. Federally insured by NCUA.
sdccu.com | 877.732.2848
Best Motorcycle/Off-Road Dealer
Ducati Newport Beach
1601 Newport Blvd., Costa Mesa 92627
Ducati Newport Beach is the destination European motorcycle dealership in Southern California. No other dealer provides a more convenient, easy-to-access facility with 8,400 square feet of sales, service, apparel, accessories and parts one half mile from the ocean.
ducatinewportbeach.com | 949.7061616
Del Amo Motorsports of Orange County
2401 Pullman St., Santa Ana 92705
Del Amo Motorsports of Orange County is the biggest and most exciting powersports dealership of Orange County carrying Yamaha, Kawasaki, Suzuki, Honda, Polaris motorcycles, ATV's and UTV's (Side by Sides) and now we are the exclusive Vanderhall dealer in Southern California.
delamomotorsports-orangecounty.com | 949.642.4343
Best Pet Grooming
Anaheim Hills Pet Clinic
5799 E. La Palma Ave., Anaheim 92807
Anaheim Hills Pet Clinic is proud of our boarding, daycare, and grooming services. We offer many activities and our staff goes above and beyond for every pet. We treat your pets as our own, and the love and care they receive is unconditional. Doggiestylez offers quality service with an array of options to make your pet clean and ready for any runway!
anaheimhillsvet.com | 714.779.2101
The Bone Adventure
1629 Superior Ave., Costa Mesa 92627
Established in 2003, The Bone Adventure has become the dog daycare, boarding, grooming and now swimming choice for thousands of Orange County families.
theboneadventure.com | 949.650.2692
Julie's Pet Grooming and Boarding
29821 Aventura Ste. G, Rancho Santa Margarita 92688
For over 20 years, our commitment to grooming and boarding of dogs and cats has set the standard in our community. Many thanks to our family of pet lovers for partnering with us to maintain healthy fur-babies!
juliespetgrooming.com | 949.858.6687
Best Pet Clinic
Anaheim Hills Pet Clinic
5799 E. La Palma Ave., Anaheim 92807
Anaheim Hills Pet Clinic is proud to serve Anaheim and the surrounding communities. We truly believe in providing the best veterinary care for your pets. We are excited to be able to offer all the high quality services we do for your pets. Our staff is wonderful and caring and always goes above and beyond for your family.
anaheimhillsvet.com | 714.779.2101
Newport Animal Hospital
21157 Newport Coast Dr., Newport Coast 92657
Newport Animal Hospital is a full- service, state-of-the-art, animal hospital. The doctors see both emergency cases as well as pet patients in need of routine and advanced medical, surgical, and dental care.
newportanimalhosp.com | 949.706.8380
Banfield Pet Hospital
Multiple locations
Found inside PetSmart stores, Banfield Pet Hospital is a full-service veterinary clinic with several locations throughout Orange County.
Huntington Pet Vet
20032 Beach Blvd., Huntington Beach 92648
At Huntington Pet Vet, we are a family-oriented, full-service veterinary practice that has retained its small business atmosphere despite the growing number of furry, feathery and exotic patients walking through our doors each day. We offer routine office visits, dental care, acupuncture, boarding, grooming, in-house diagnostic testing and more!
huntingtonpetvet.com | 714.969.0211
Best Property and Casualty Insurance
AAA - Automobile Club of Southern California
Multiple locations
The Automobile Club of Southern California was founded in 1900 by 10 Los Angeles-area businessmen and professionals. Over the years, the Auto Club has expanded to offer membership, insurance, travel, discounts, financial, and of course automotive services to more than 7 million members.
Sun Pacific Insurance
26441 Crown Valley Pkwy., #100, Mission Viejo 92691
Since 1983, our brokers have assisted clients with their insurance needs, saving Southern Californians both time and money. Our agents access leading insurance companies to offer you an affordable protection program customized to fit your individual needs.
sunpacins.com I 949.582.5220
Jason Starkman, State Farm Agency
4425 Jamboree Rd #280 Newport Beach Ca 92660
With almost a decade in the industry, Jason and his team pride themselves on ensuring proper protection from the unexpected. Licensed in all of California, we help with car, home, earthquake, umbrella, business and workers' comp insurance, including customized plans.
starkmaninsurance.com | 949.209.0090
Wigmore Insurance Agency
880 W. 19th St., Costa Mesa 92627
For over 60 years, Wigmore Insurance Agency has been proud to represent Orange County and surrounding communities by offering the best rates and the highest quality of service for personal lines, commercial lines and small group health insurance coverage.
wigmoreins.com | 714.979.6543
Best RV Sales
Mike Thompson's RV Super Store
10480 Talbert Ave., Fountain Valley 92708
Since 1972, Mike Thompson's RV Superstores is a family owned and operated company. We are in the business of selling and servicing RV's in Southern California with four locations serving the areas of Los Angeles, Orange County, Riverside and San Bernardino.
mikethompson.com | 714.716.2350
El Monte RV
12818 Firestone Blvd., Santa Fe Springs 90670
At El Monte RV, we've been helping people all over the nation experience the joy and the freedom of recreational vehicles for nearly 50 years. Whether you're planning a family vacation or an epic road trip, we'll help you do it in a great RV at an affordable price.
elmonterv.com | 800.337.4075
El Toro RV Service
25781 Atlantic Ocean Dr., Lake Forest 92630
El Toro RV Service brings strong proficiency and pride to all motorhome repair and RV repair services. We love helping RV owners in Orange County and beyond.
eltororvservice.com | 949.596.7329
Dennis Dillion RV
5400 Garden Grove Blvd., Westminster 92683
Our store's journey started back in 1973, when Dennis Dillon opened his first GMC Motorhome Center; back then, we were just a small family-owned business, and over 40 years later we continue to be family-owned.
ddrv.com | 714.890.1444
Best Surf Shop
Jack's Surfboards
101 Main St., Huntington Beach 92648
Since opening its doors in 1957, Jack's Surfboards has been a Southern California favorite for surfboards, wetsuits, apparel, footwear and accessories. The flagship store in Huntington Beach is a destination spot for surfers and surf fans from all over the world. With six other coastal locations, Jack's Surfboards offers the best customer service and surf products on the market.
jackssurfboards.com | 714.536.4516
Frog House
908 West Coast Hwy., Newport Beach 92663
This beachside location offers everything you need to tackle the waves.
949.642.5690
Killer Dana Surf Shop
34467 Golden Lantern, Dana Point 92629
Founded in 1991, Killer Dana embraces the rich history of the world-famous surf
spot where Dana Point Harbor now exists. Surfers of all levels enjoy the KD brand, from apparel to surfboards, paddle boards, boogie boards, wetsuits and rentals.
kilerdana.com | 949.503.1186
Hobie Surf Shop
Multiple locations
One of OC's most famous original brands, Hobie continues to produce surfboards and iconic apparel 60 years after its founding.
Best Thrift Store
Assistance League of Fullerton Thrift Shop
233 W. Amerige Ave., Fullerton 92832
Assistance League of Fullerton, a charitable non-profit, has served families and children in need in local communities for 80 years. Our thrift shop provides financial support for our eight philanthropic programs. Run entirely by volunteers, we offer clean, quality apparel, jewelry, housewares, toys, collectibles and vintage finds with new inventory daily. Visit us and see why we are the reader's choice.
assistanceleague.org/fullerton | 714.525.1041
Goodwill of Orange County
Multiple locations
2019 marked Goodwill of Orange County's 95th year serving our community. That's 95 years of changing lives, providing pathways to independence, and creating a brighter future for Orange County.
Salvation Army Family Store and Donation Center
7035 Stanton Ave., Buena Park 90621
The Salvation Army is an international charitable organization doing global and community work through faith-based approach and a donation and service model.
salvationarmy.com | 714.521.7390
Best Tire Store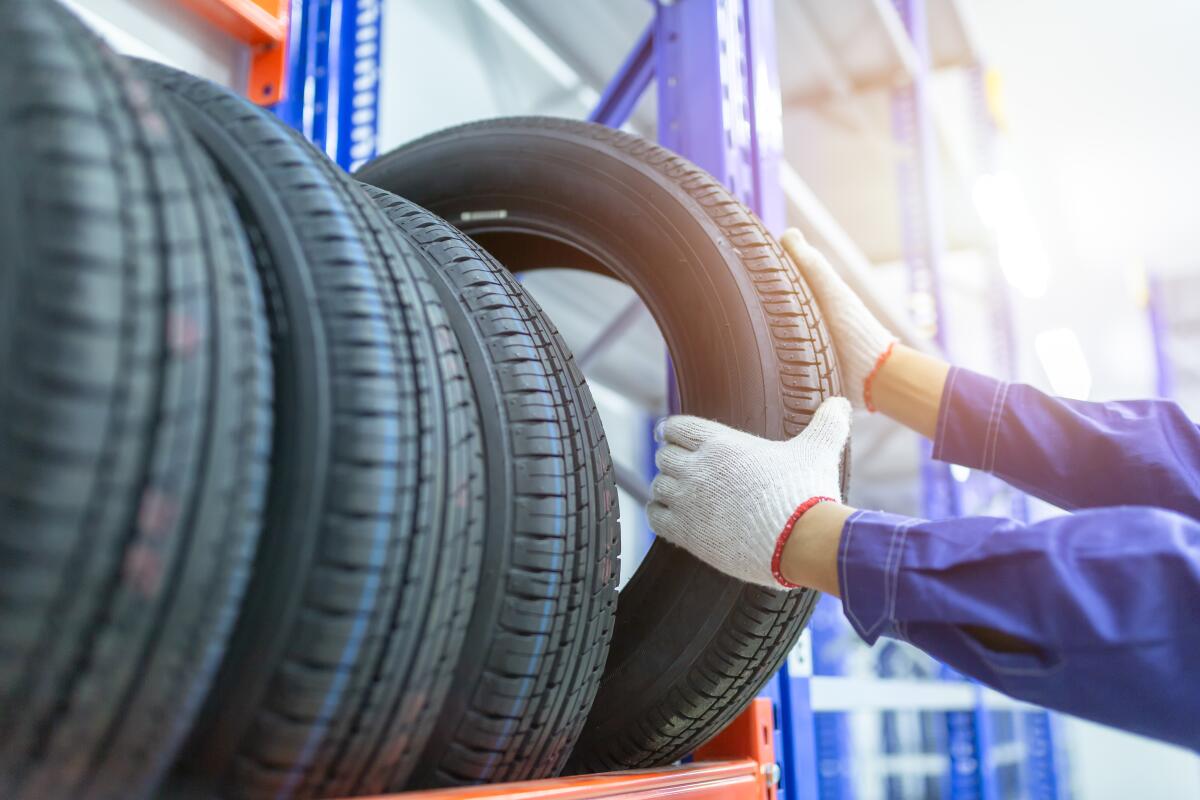 Costco Tire Centers
Multiple locations
A nationwide leader in tire sales and service, Costco's members-only subscription provides many benefits, including top-notch auto service.
America's Tire
Eight locations in Orange County
America's Tire is the world's largest independent retailer of tires and wheels. Founded in 1960 by Bruce Halle, they serve customers at more than 1,070 stores in 36 states.
americastire.com | 858.391.0171
ExperTec Automotive
7680 Talbert Ave. Ste. A, Huntington Beach 92648; 1934 Newport Blvd., Costa Mesa 92627
ExperTec Automotive is quickly approaching its 30th anniversary in business. We're committed to excellence by "Leading the Way in Automotive Care."
expertecautomotive.com | 714.848.9222, 949.645.7722