2014 senior community award winners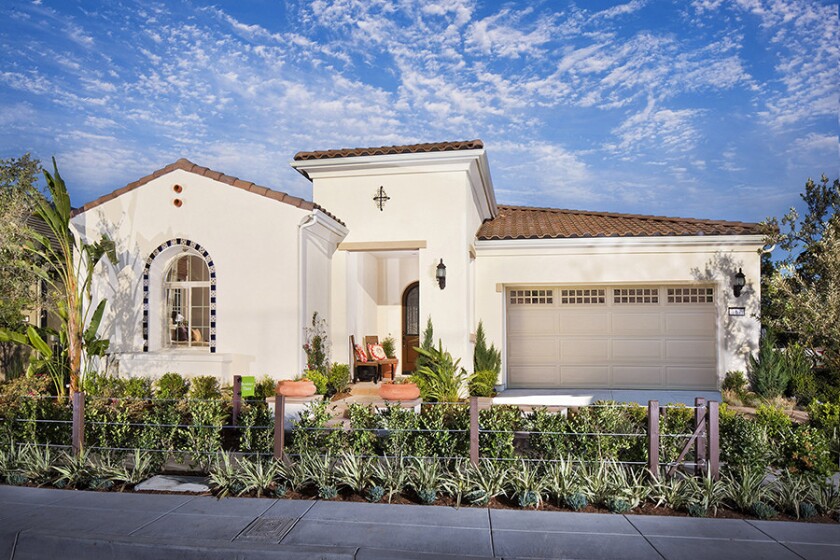 Many prestigious national awards are bestowed on senior communities each year for star-quality service and lifestyle, but they certainly don't get the attention of the Oscars or the Emmys. There may be an award-winning senior living community near you, and you might not even know it.
So we've decided to open the envelope and reveal a few senior living communities that shone brightly in 2014.
Two important national organizations — the National Association of Home Builders (NAHB) and the Assisted Living Federation of America (ALFA) — are among those that grant awards for every- thing from architecture to resident programs.
Best 50+ Detached Home (over 2,100 square feet) - first place and Best 50+ For Sale Community (under 200 homes) - second place
Del Webb at Gavilán at Rancho Mission Viejo, Calif.
This tiny 50-unit Del Webb community was the first senior single-family detached home neighborhood to be built in Orange County in more than 10 years.
Located five miles from the ocean, near San Juan Capistrano, Rancho Mission Viejo is comprised of 17,000 acres of permanent open space and 6,000 acres being developed into multiple villages of residential and mixed-use buildings. Sendero was the first of these villages, which opened last summer. Gavilán is a 55+ active adult community in Sendero, featuring 286 ranch homes built by various developers including Del Webb's mini-neighborhood of 50 homes.
After looking at the community and the homes, it's easy to see why architects were challenged to design a move-down home with all the amenities of a larger one, incorporating universal design, while taking advantage of the spectacular hill country views. The NAHB obviously thought they succeeded.
The homes are attractive inside and out, light-filled and clean looking. Beautiful, high-end, modern finishes adorn each room.
The views are spectacular, as the homes are situated at the highest elevation in Rancho Mission Viejo. Lots are sloped, giving a feeling of privacy.
ALFA Human Resources winner
Emeritus Senior Living (More than a dozen in the Los Angeles area, 500 nationwide.)
The Serving Our Seniors, Serving Our Country Military Recruitment Program was lauded as a win-win for post- 9/11 veterans, their spouses, and Emeritus communities. Emeritus committed to recruit 1,000 veterans over a five- year period by developing a network of military personnel around the United States.
Since November 2012, Emeritus has received more than 10,000 applications from veterans, and has hired 248. Emeritus has hired 133 military spouses since April 2013. Veterans make valuable employees.
"It seems like a lot of the skills they learn in the military, like their discipline, their leadership skills, their dedication — all those soft skills — really translate well," says Kate Brodie, recruiting project specialist, in the ALFA newsletter.
— Lisa Jevens for Primetime
---